Technology continues to get closer and closer to our bodies, from the phones in our pockets, to the smartwacthes on our wrists and now to the Microship inserted in our hands.
A Microship, commonly referred to as a chip, is a radio frequency identification device (RFID), about the size of a grain of rice.when implanted employees can unlock doors, log into their computers and even purchase snacks from the vending machine.
The chips haves the potential to lead private information, without a person 's consent.
Currently, organizations cannot require employees to be mircrochipped, they can simply offer it as a possibility, however, experts believe that what is now voluntary could become mandatory in future.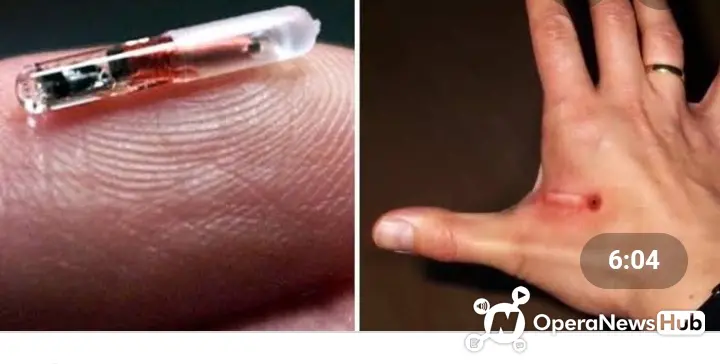 In Sweden, more than 4000 swedes have adopted the technology.
Microship Implants are not new in Sweden, thousands already have them, using the devices to swipe in and out of office and even pay for food.
According to the Swedish' s central bank, the cash transactions has dropped from around 40 percent in 2010 to 15 percent today.
The world is moving towards an electronic and cashless society, this simply remind us of the End times prophecy.
The Bible says that the Antichrist will unit the world under one government – one united economy. Every person will be required to take a mark in order to buy or sell goods if any kind.
This mark could be very easily connected to the technological advances we have today.
" It is wiser to be cautious and careful than to rush and do something that you may regret later ".