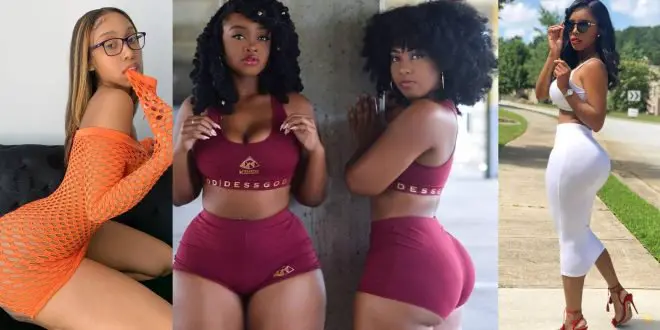 A social media user with name lorita, has disclosed in a tweet that any man who makes love to a woman for more than 30 minutes is a mad man.
She revealed sex was not suppose to take that long and that the energy some men use in sex could be channeled into working so that they make more money.
In her tweet she wrote; "Any guy that last 30.minutes during sex is mad man. Use your energy to work and make money. S-x is not work!"
see the tweet below.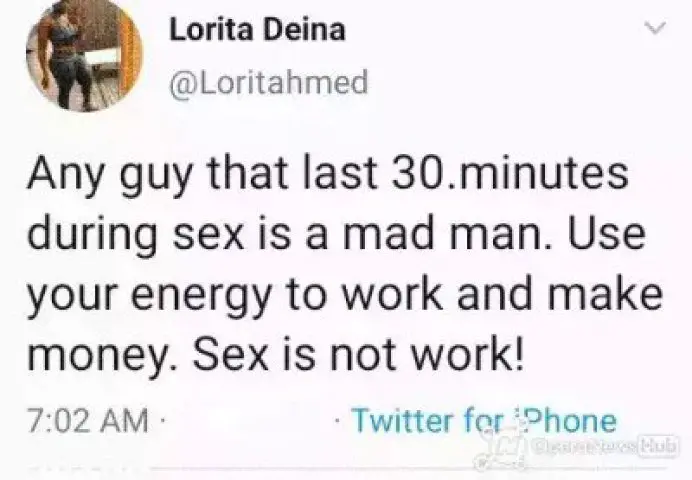 Drop your comments below.