Recall that owing to high handedness and brutality of some SARs operatives towards some Nigerians, especially the youths who move about with expensive phones or cars, coupled with reports of intimidation, harassment and outright extortion by officers of the Special Anti-Robbery Squad (SARS), many Nigerians have called for the scraping of the Police force unit.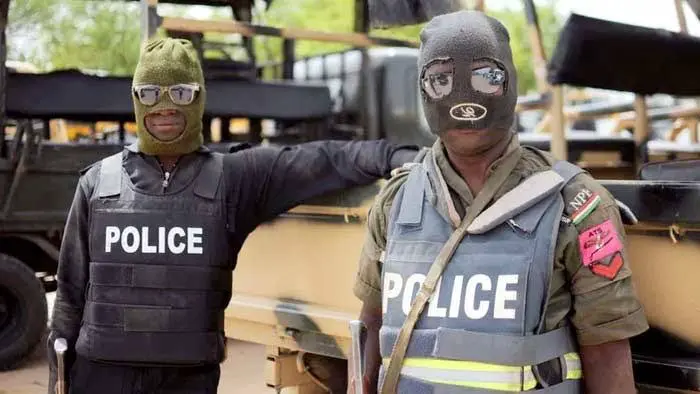 Moreover, although, the IGP, M.A Adamu, on Sunday, has banned the personnel of the FSARS and other Police tactical squads from routine patrols, many of the SARs officers were reported to be carrying out illegal duties and harrazement of innocent citizens.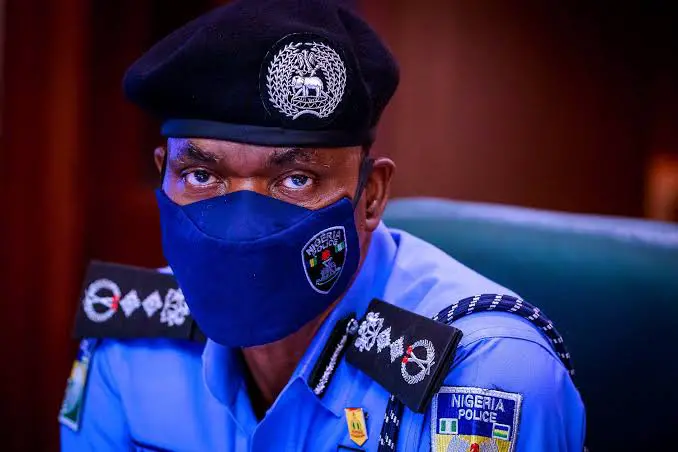 Consequently, in another news that filtered in on Tuesday, it was gathered that some gunmen has allegedly invaded a Police station in Enugu, set prisoners free, burn down the Police station and reportedly killed some SARS operatives, just has many were said to be injured.
According a resident of the city, Mirabel, who shared the news online, it was further revealed that there is apprehension among the residents of the area at the moment.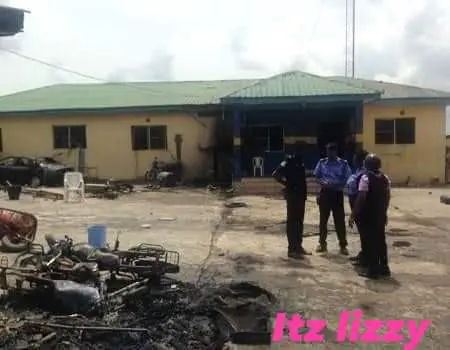 In her words, she said:
"BREAKING NEWS: Gunmen CLASH With SARS Officers At Their Police Station In Enugu State, 6 SARS Operatives killed, Many Injured, Prisoners Set Free And Their Station Set Ablaze. More Details Coming Soon."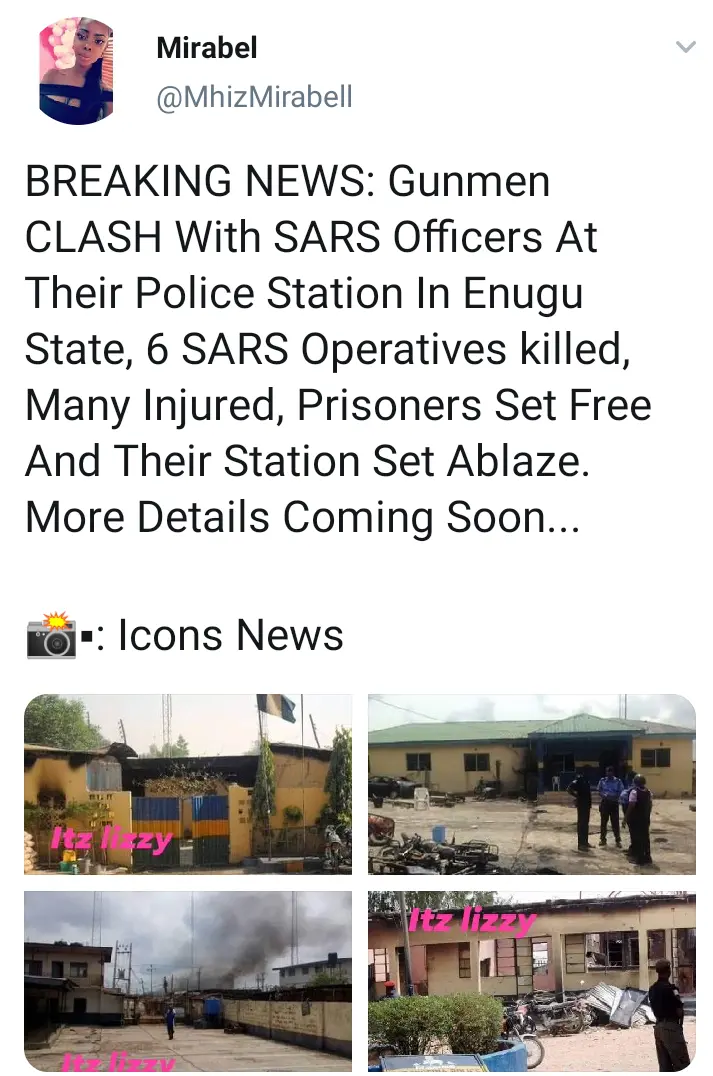 Consequently, many who reacted to the report, have said that it is high time the government listen to the citizens on call for the dissolution of the Police unit, to avoid this kind of ugly development.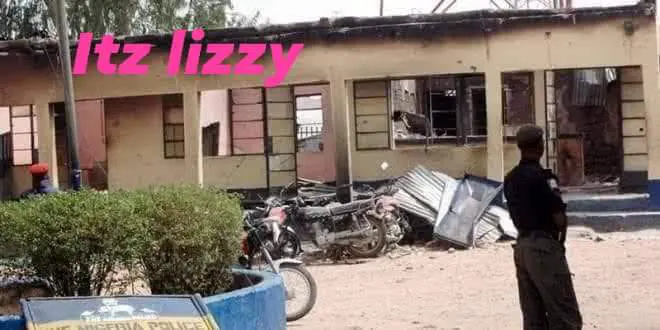 However, in your view, do you think the government and the IGP are showing seriousness towards taming the activities of the SARS men ?
Related