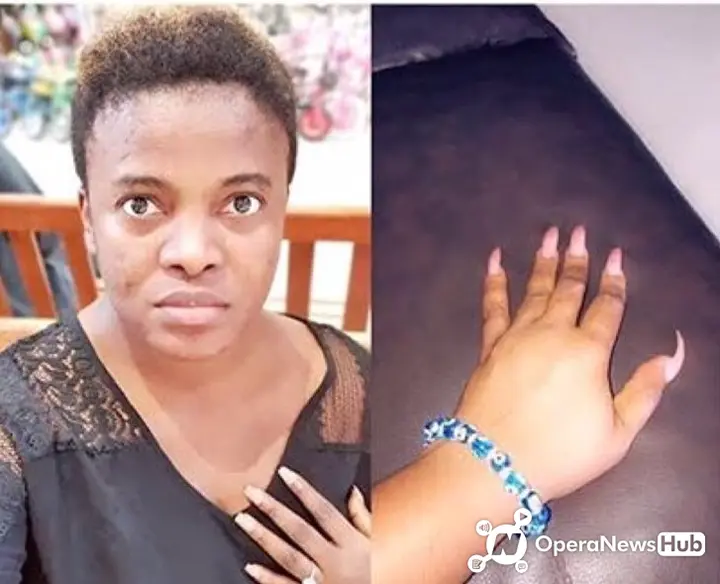 Miss Ukoha Esther Kasarachi, a female Facebook user has narrated the ordeal she went through, after she stopped going to church and started following a woman, Angela Nwosu who specializes in selling fetish items that brings goodluck, good relationships, and financial breakthrough on Facebook.
She said she saved #30,000 just to buy her blue eye magical bracelet and that, she is already keeping another #50,000 to buy another magical scrub from her.
She said when she bought the magical bracelet, instead ways to be opening for her, she started having financial difficulties, relationship problems and bad dreams.
She made it known that there was a time she slept and had a revelation about the woman who do sell the magical products to her and other people on Facebook. In the next morning, she messaged Angela Nwosu about the bad dream she had about her, but she didn't reply.
She thereby urge people not to collect her giveaway anymore on Facebook or any of her social media pages, as she is using it to take their good destinies away from them.
The pretty lady who lives in Owerri made it known that she will be needing the help of anyone who can take her back to church, as she stopped going to church because pastors do abuse her.