Nigerian women are sometimes accused of always depending on their boyfriends and partners for things they should ordinarily be able to provide for themselves, and the reason for such accusation is because of women like this one right here.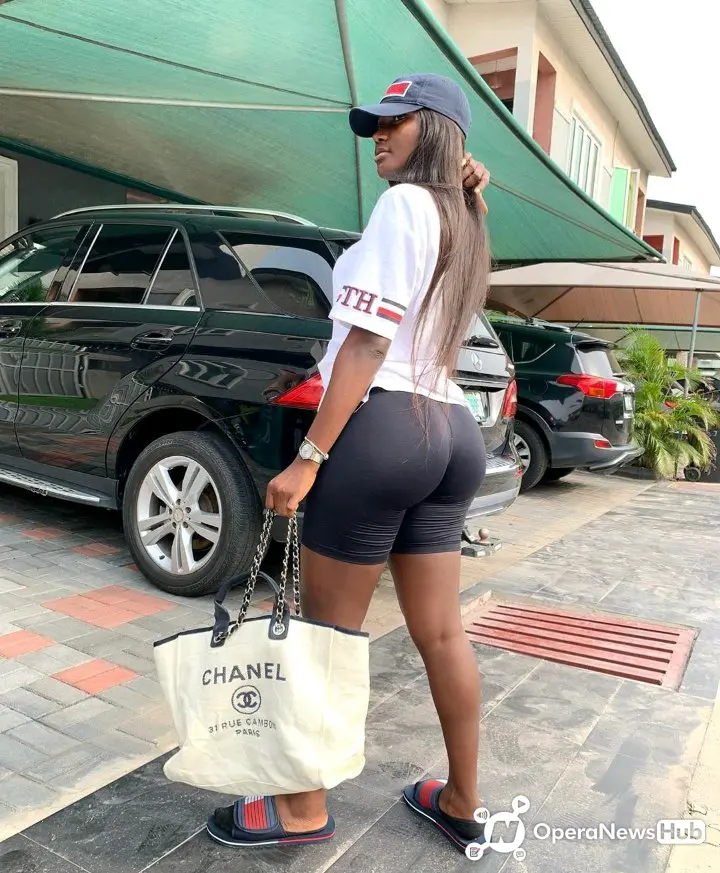 This lady here goes by the name Chioma Pearls on TwitterNG and she took to her twitter account to make some declarations about the kind of men that can and cannot date her. She also gave a reason behind it.
She claims Nigerian guys can't date her because her daily upkeep is a whooping fifty thousand naira, and she doesn't repeat clothes.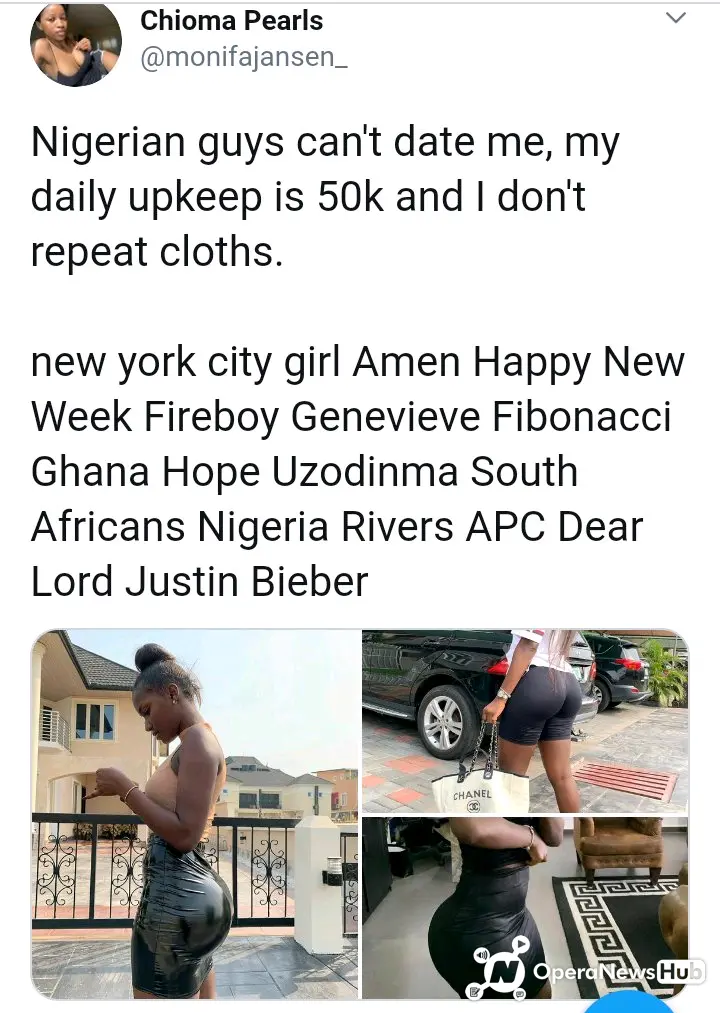 Can you imagine, fifty thousand naira just because you're dating her.First thing I would like to point out is that, Nigerian men are hardworking men. They work hard for their money and treat their women right. I'm very sure that the only reason why this lady feels that Nigerian men can't date her because her daily upkeep is '50k' is because Nigerian men are not stupid.
Some girls think dating and being in a relationship with a guy automatically means he should be giving you money like an ATM machine. You have hands and you're not handicapped in any way, so why not make your own money and spend any amount you wish to on yourself everyday ? Why must it be that a man has to give you everything ?
Real women don't wait around for no man. They work hard, and support their boyfriends instead of turning them into ATM machines. Only lazy women and ladies with no honor and pride can stoop so low to make such degrading statement on social media.
Her comments incured the wrath of Nigerians as many people called her lazy and jobless.
See what people had to say to her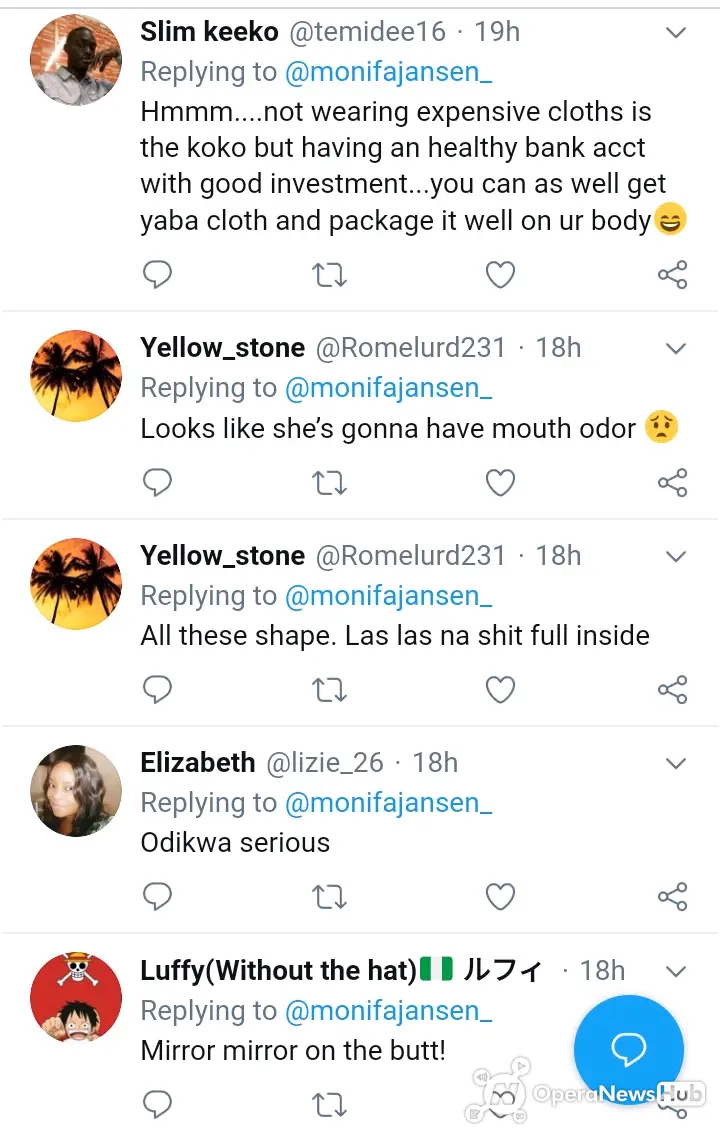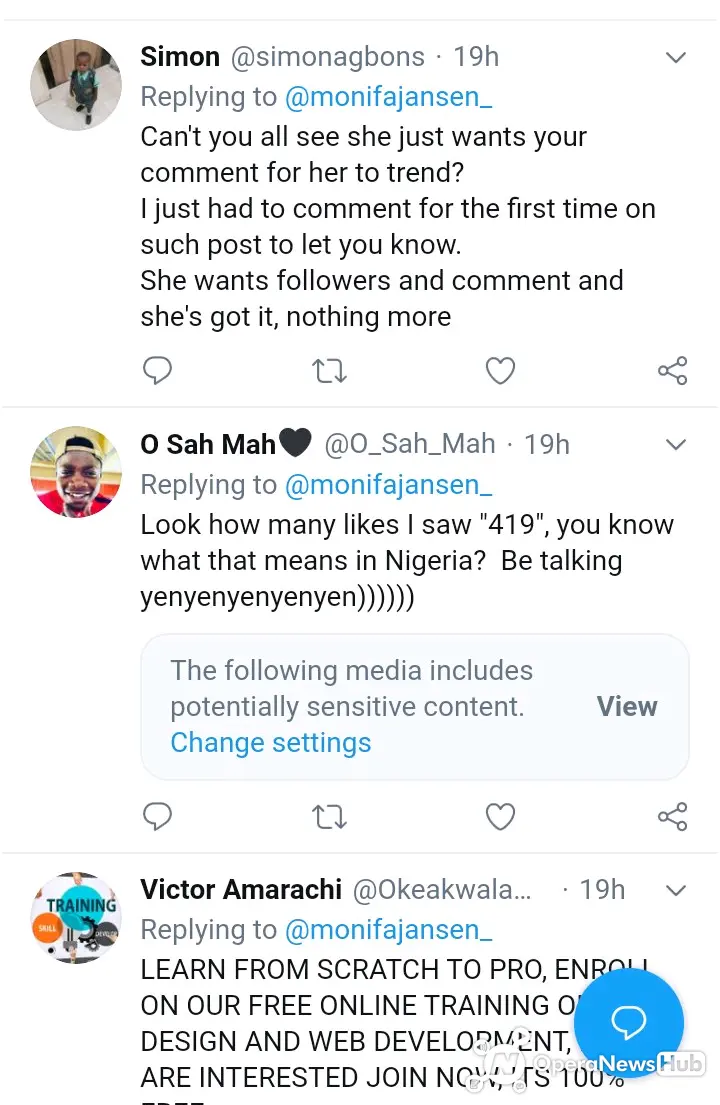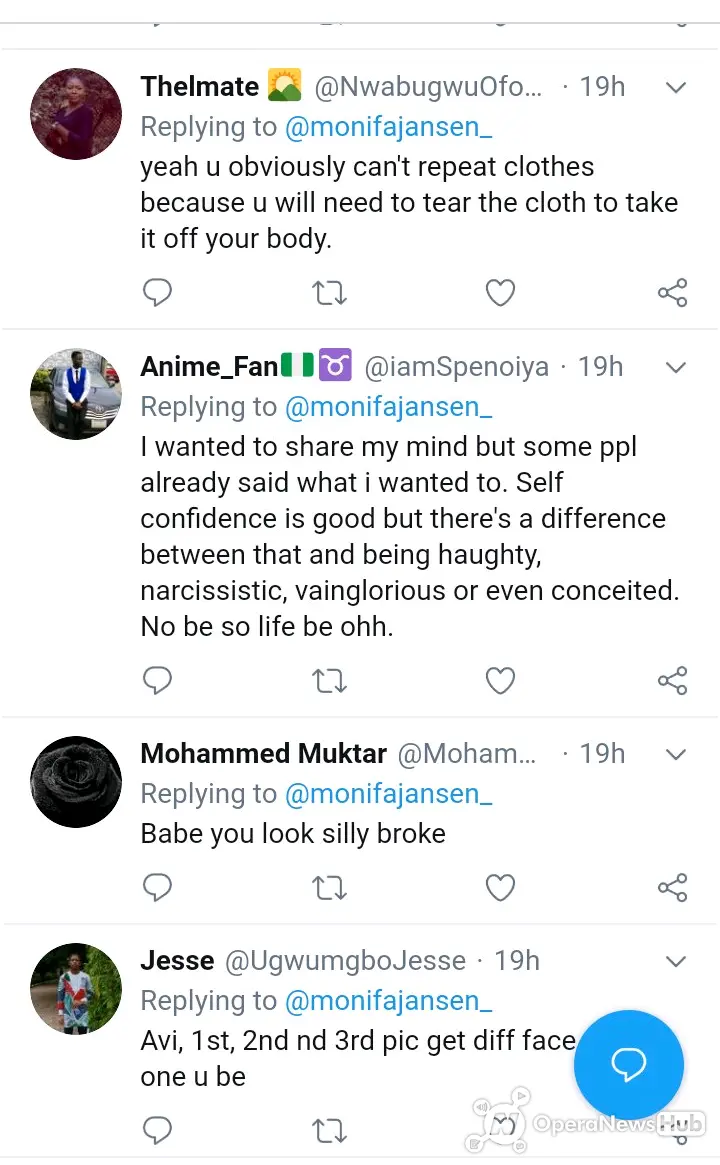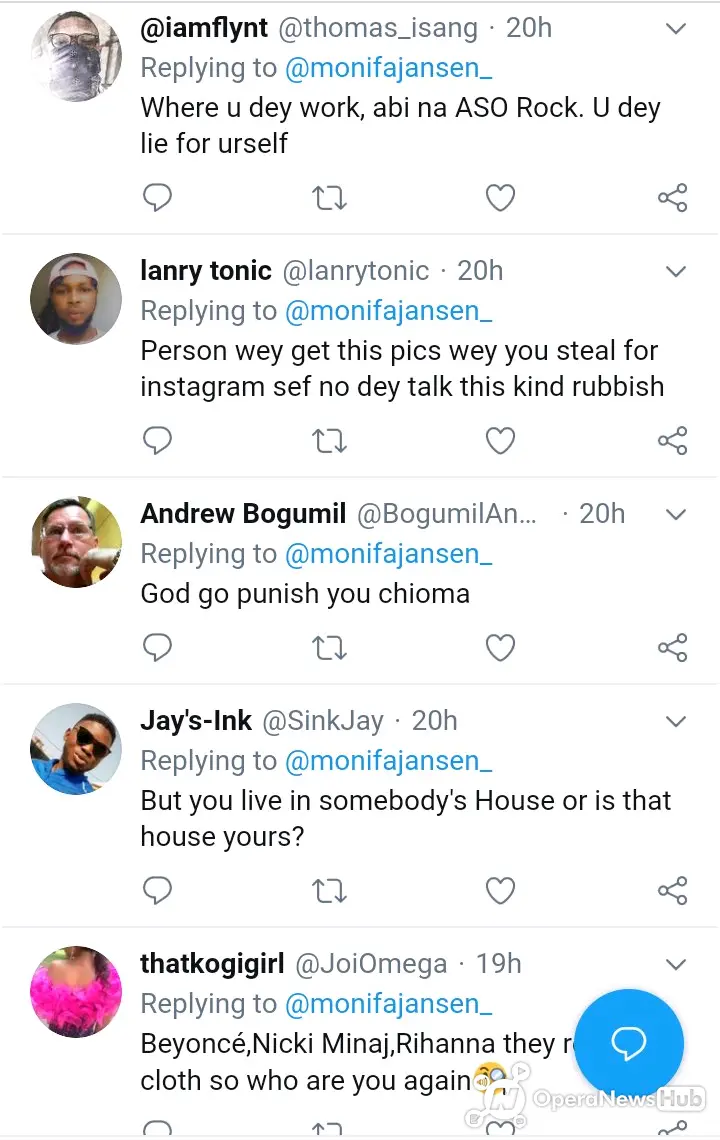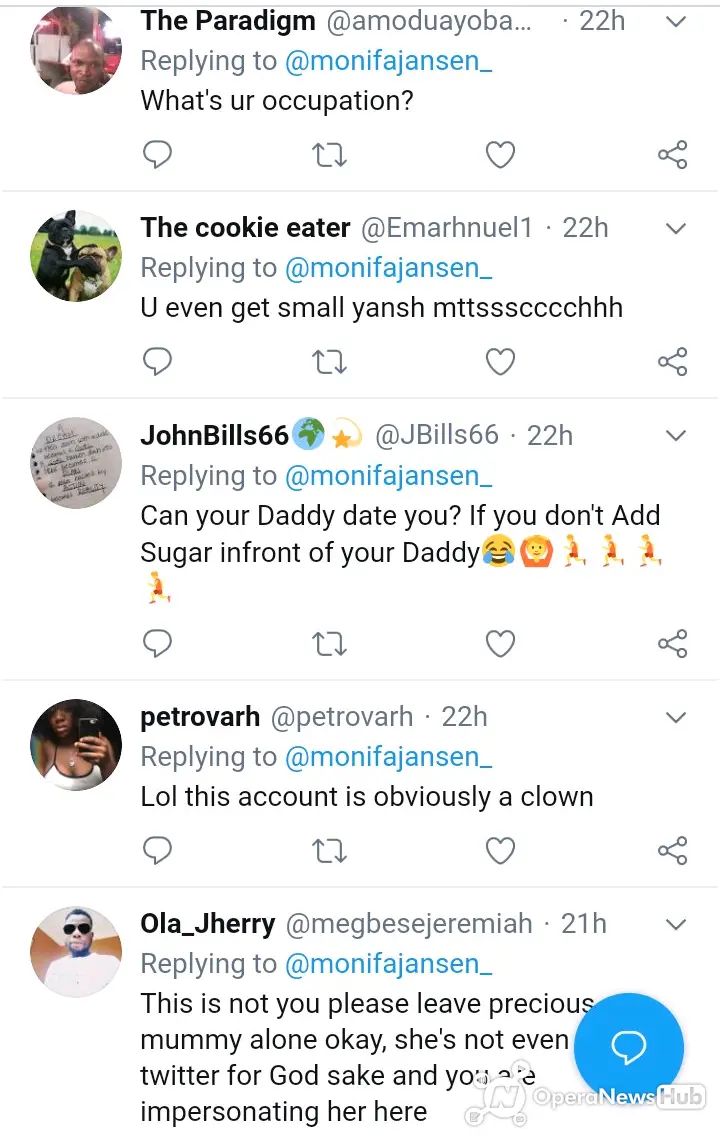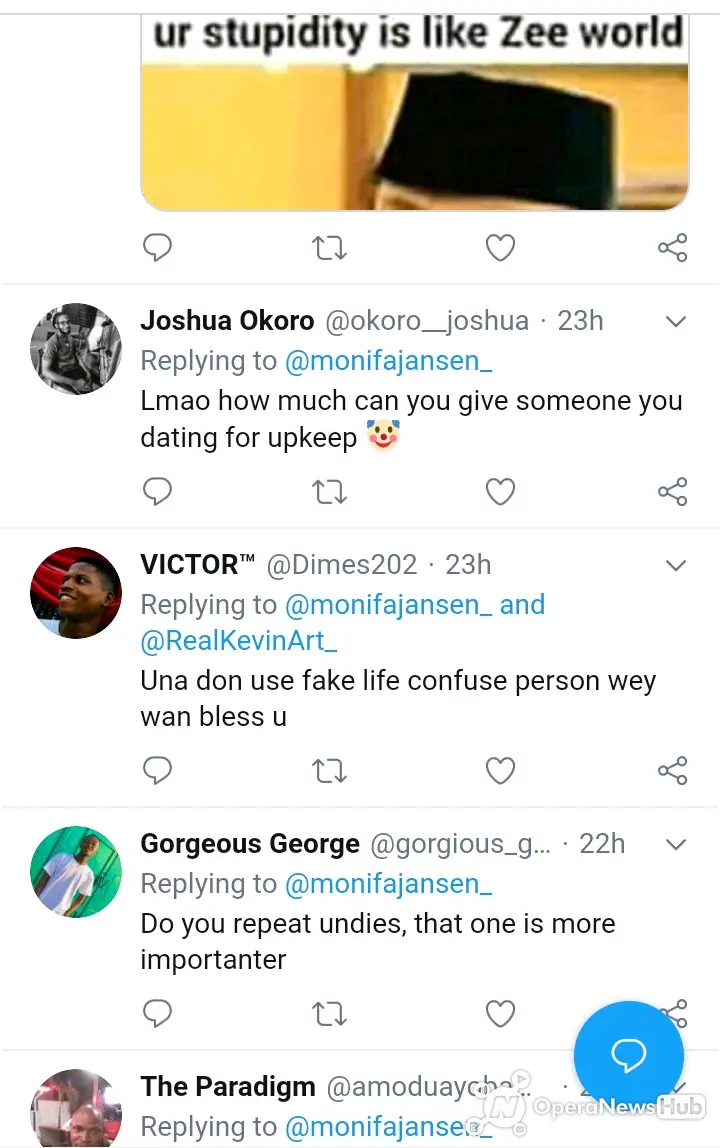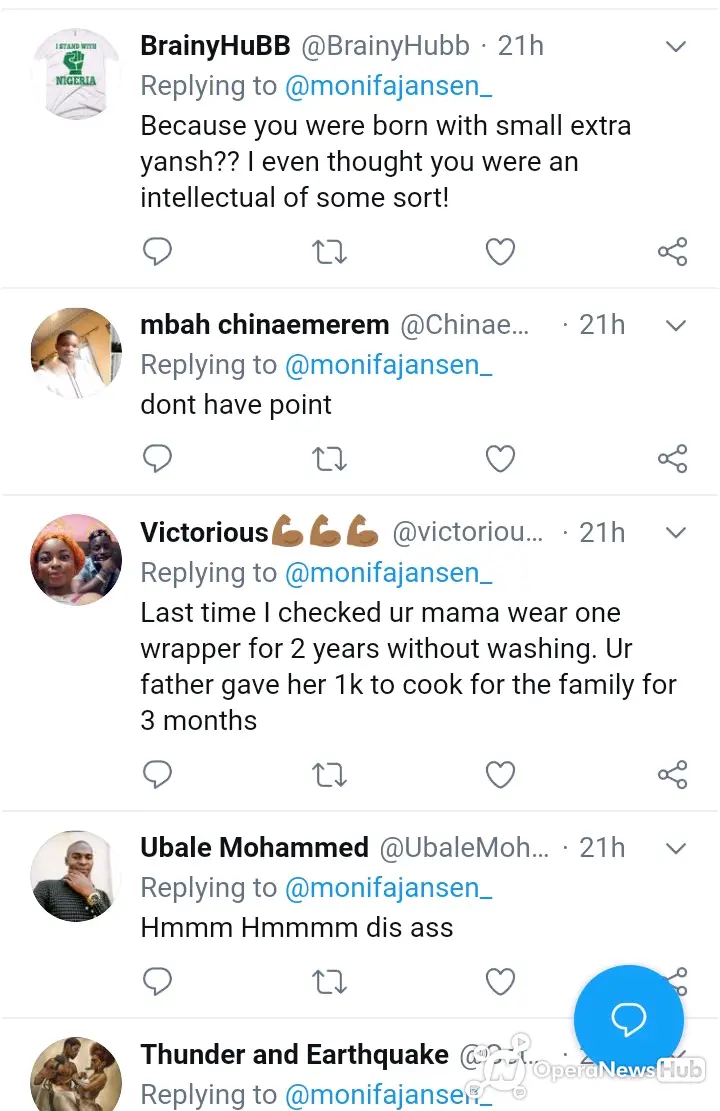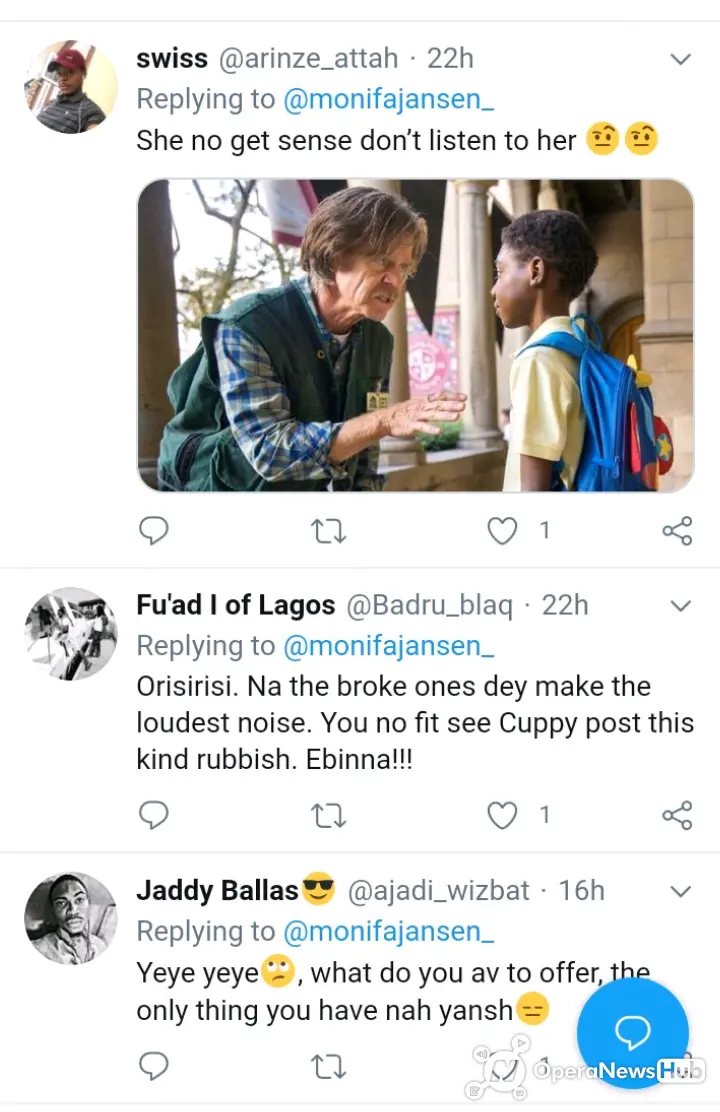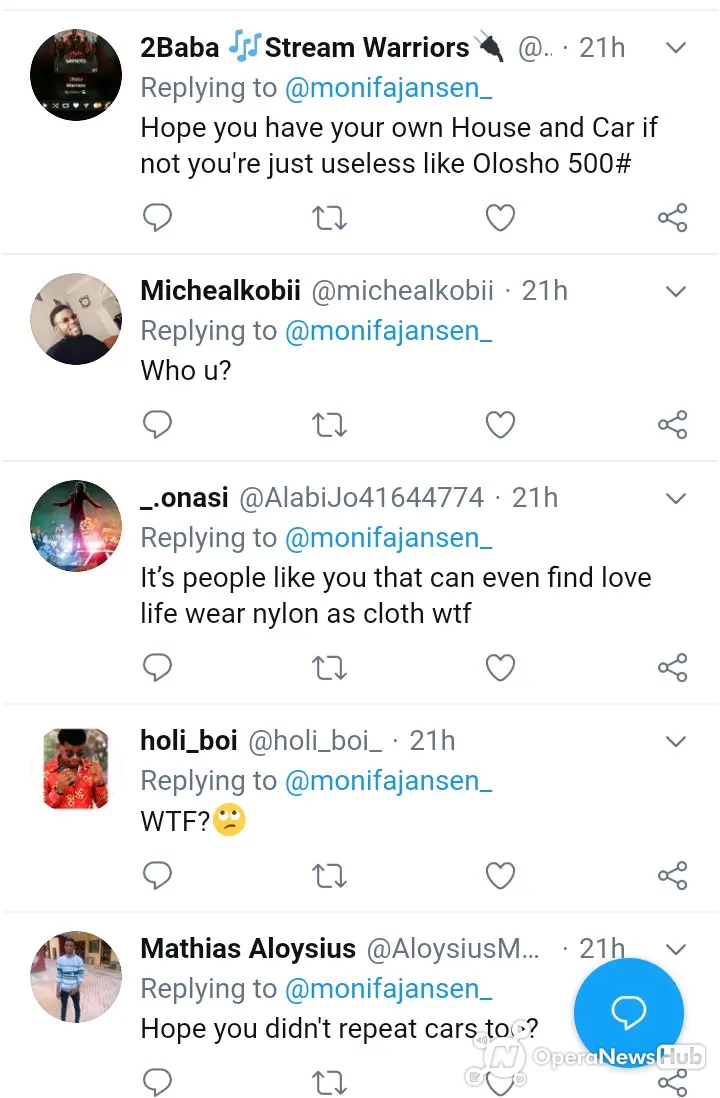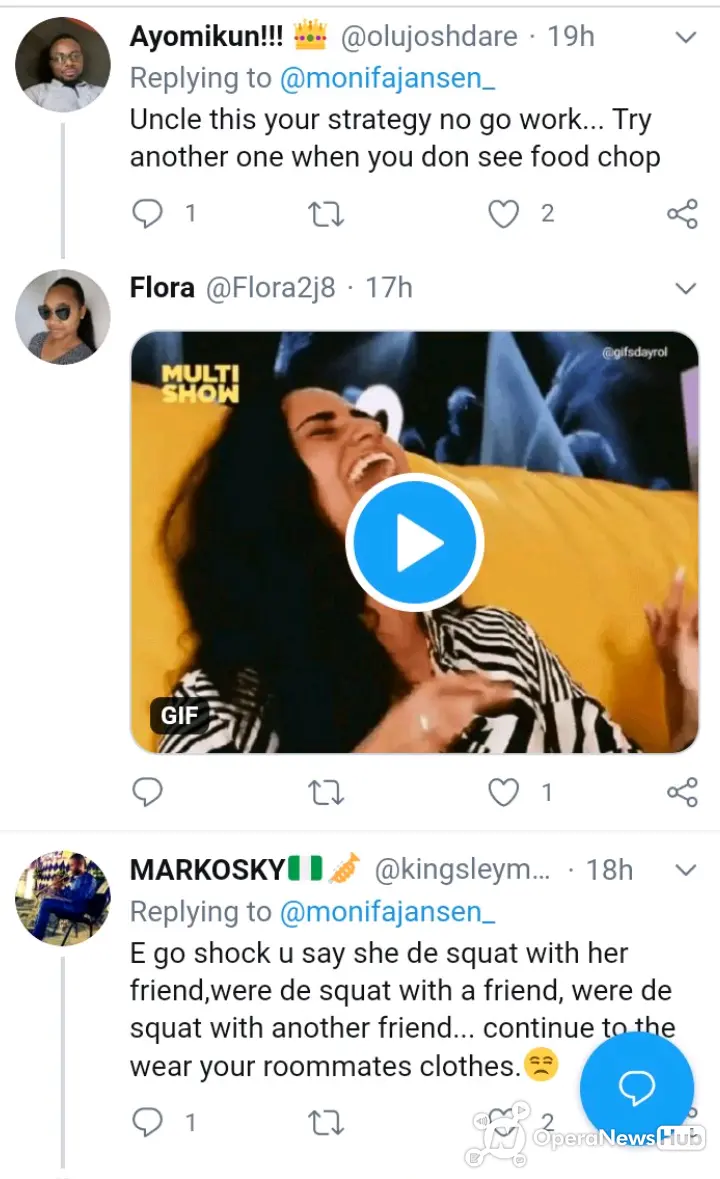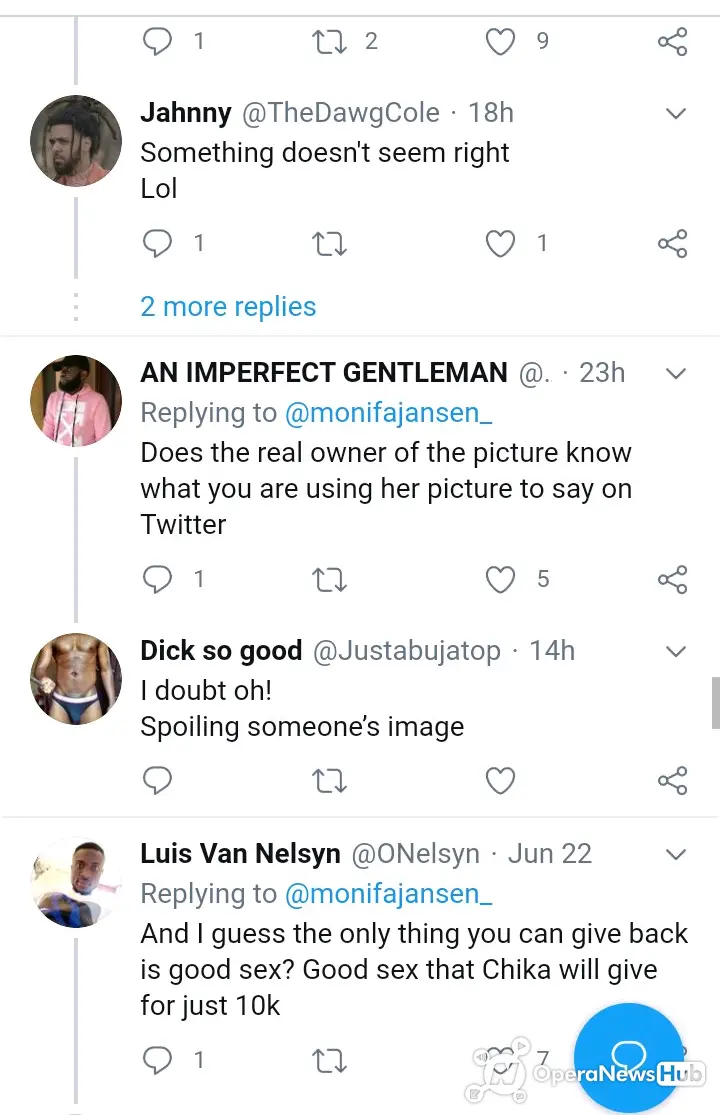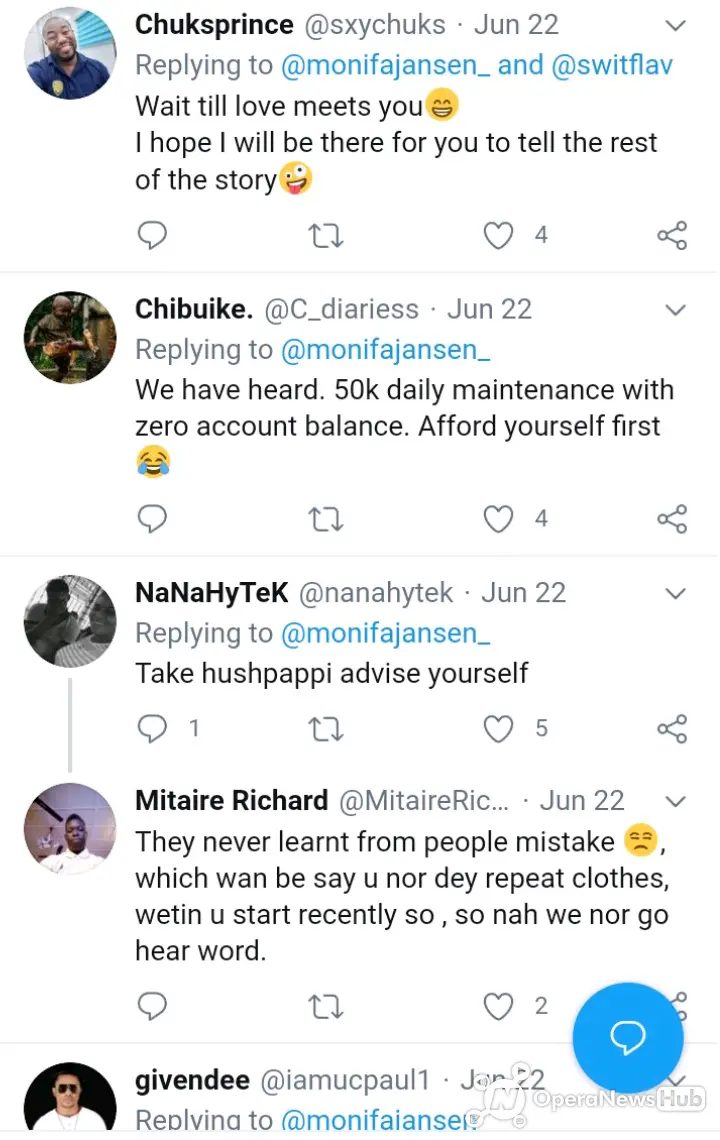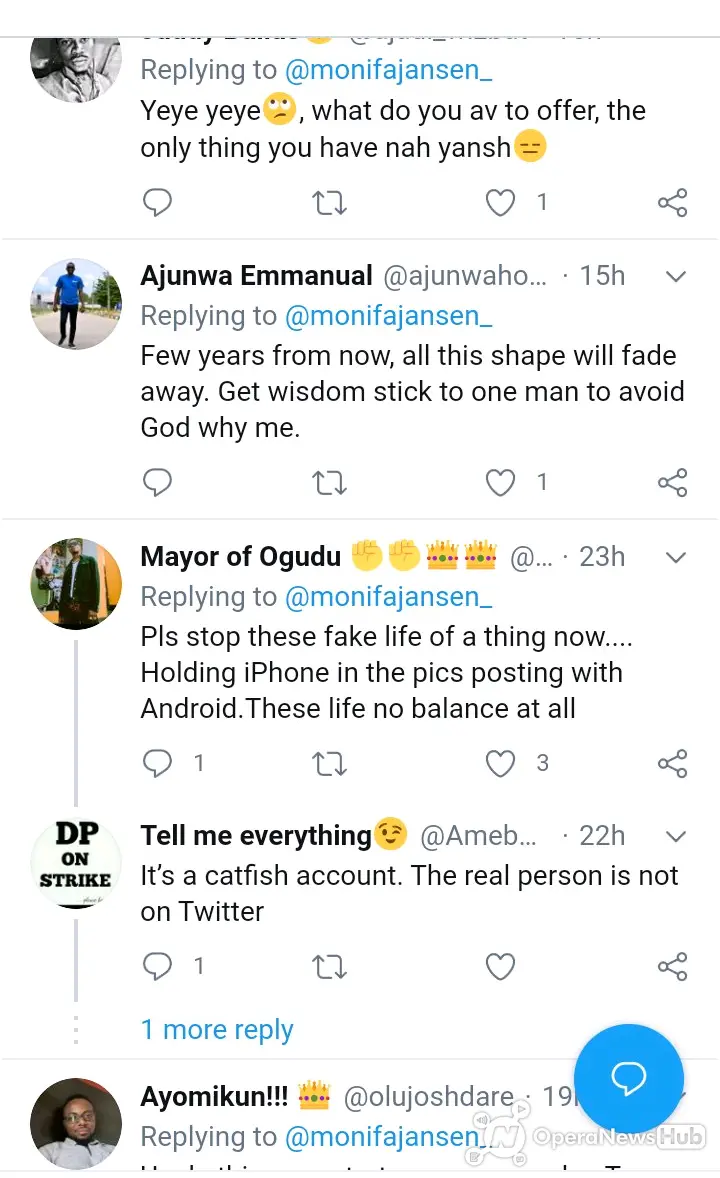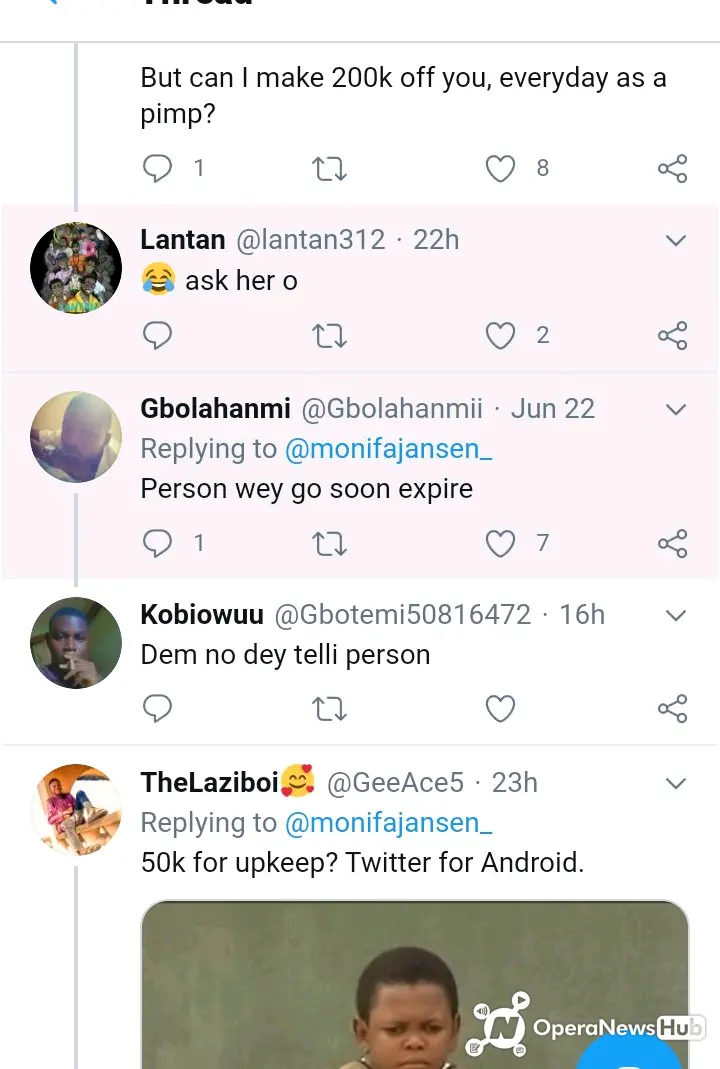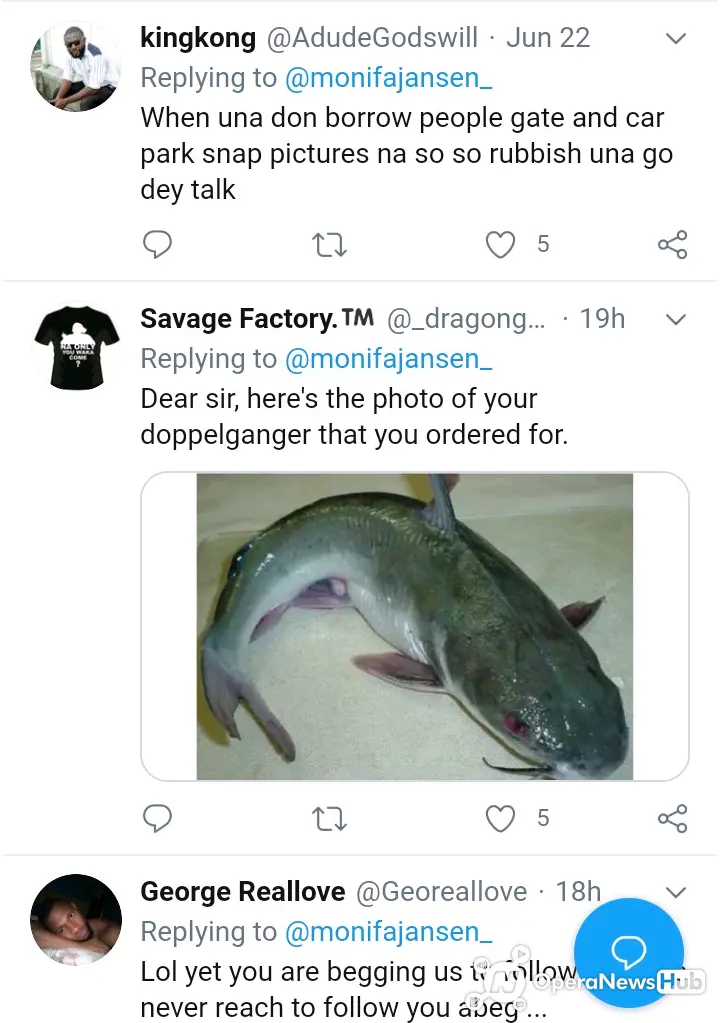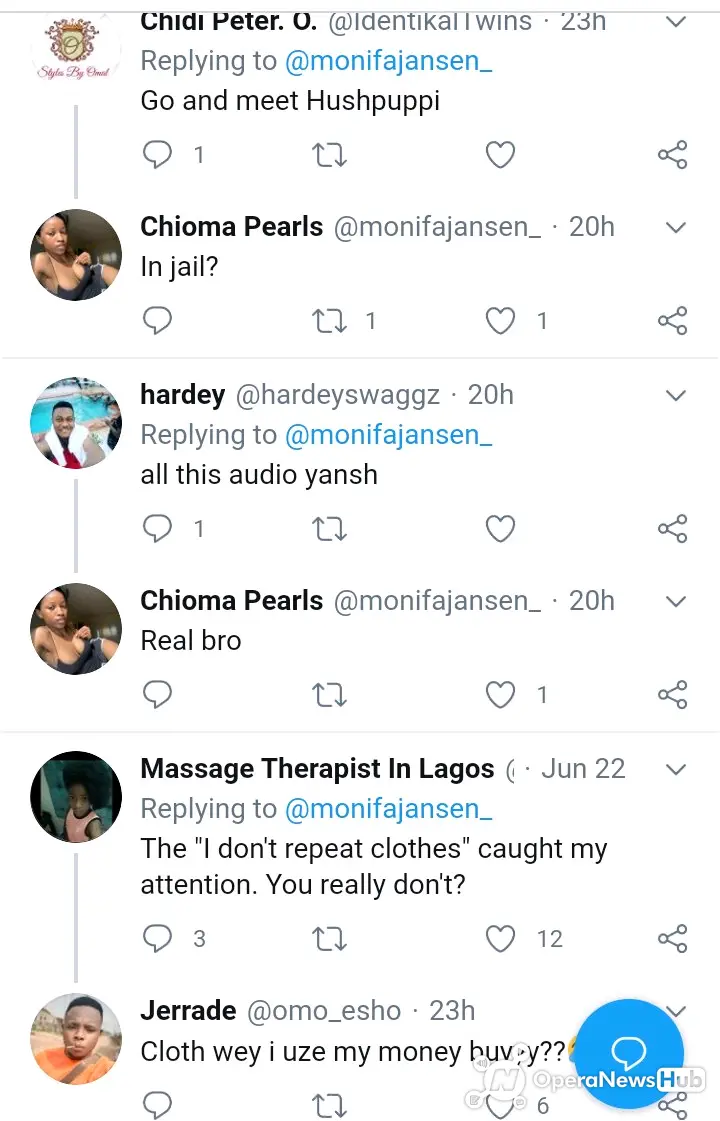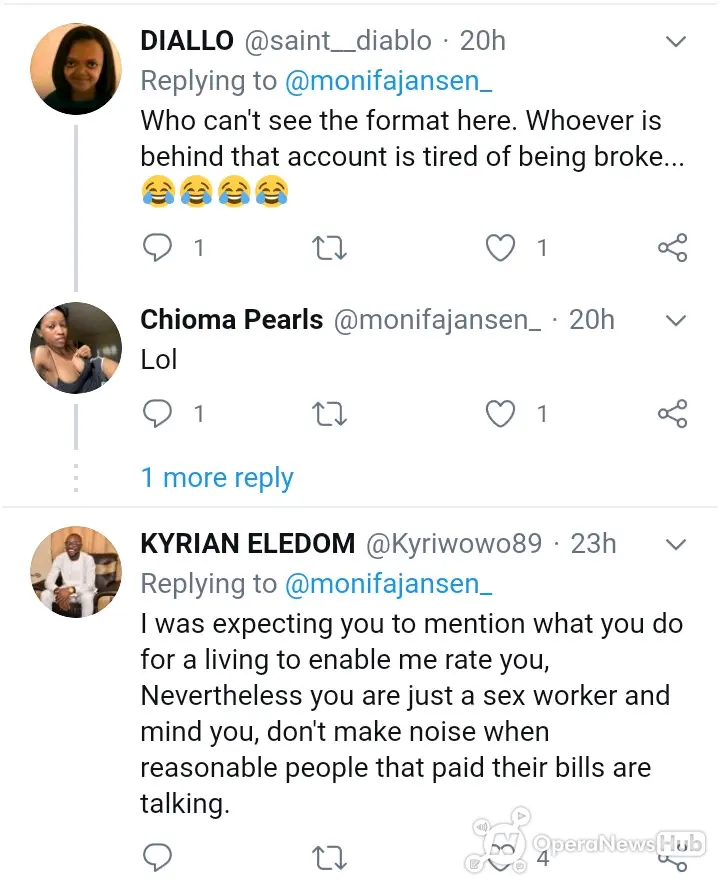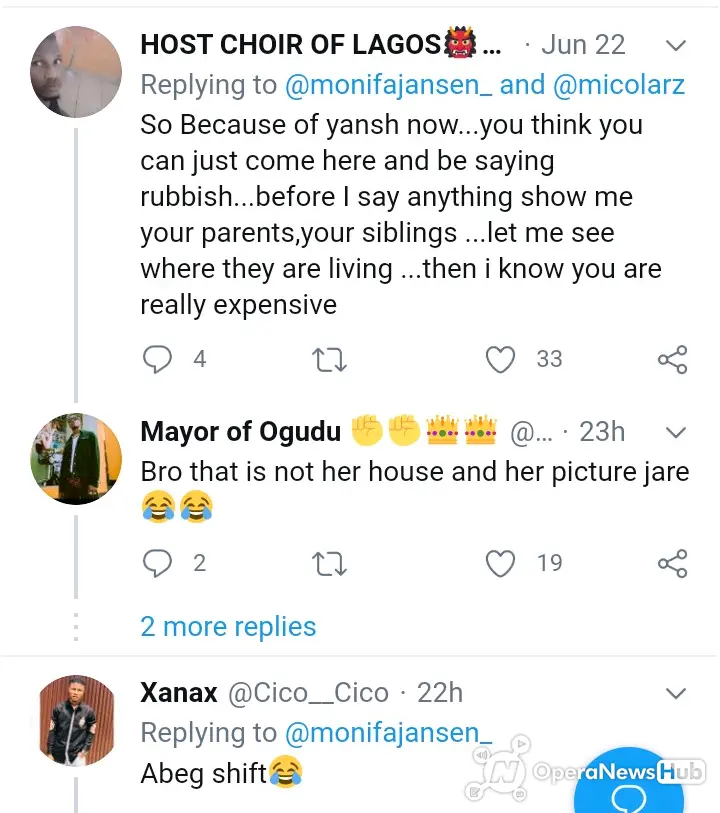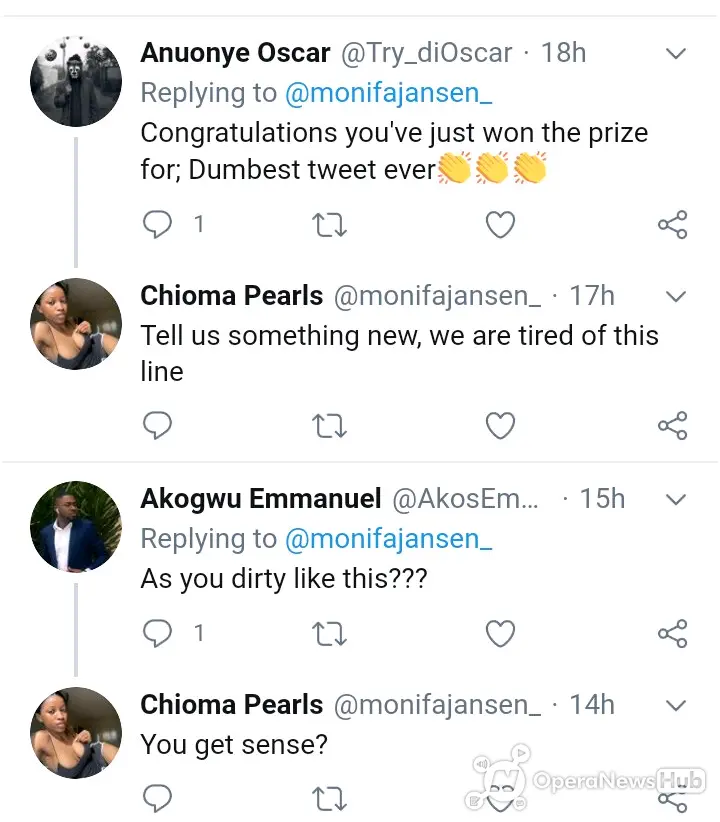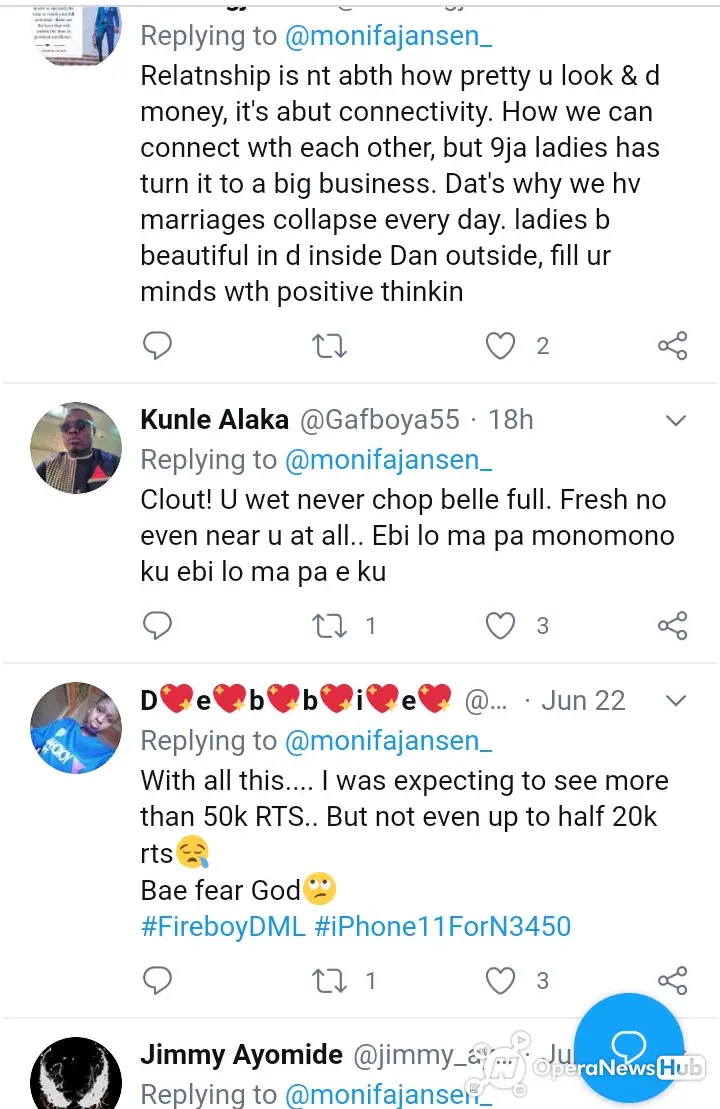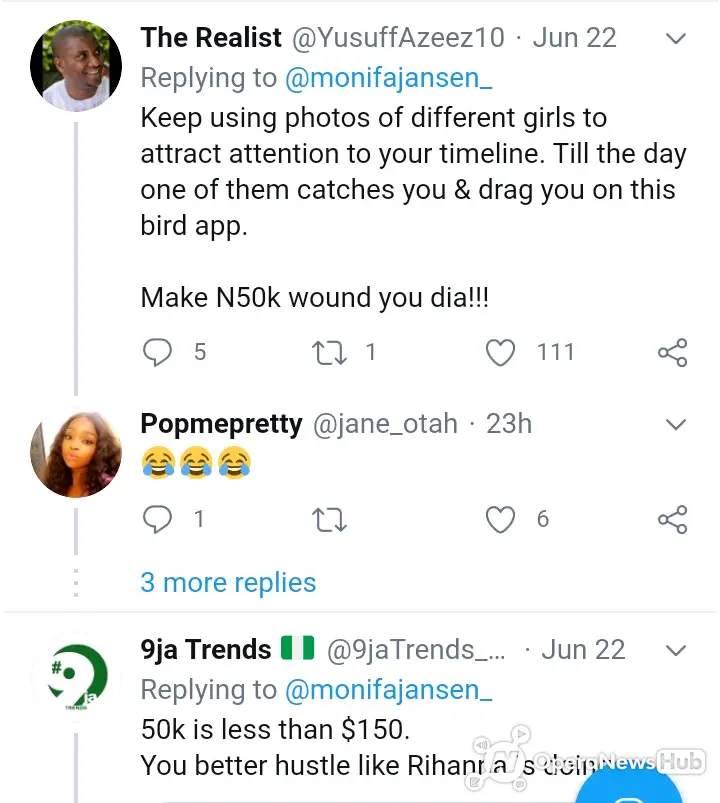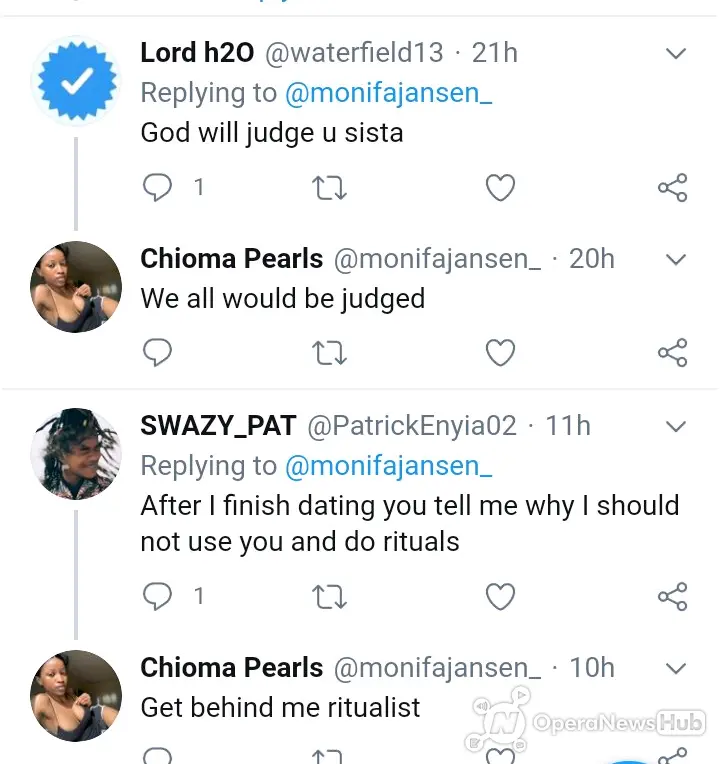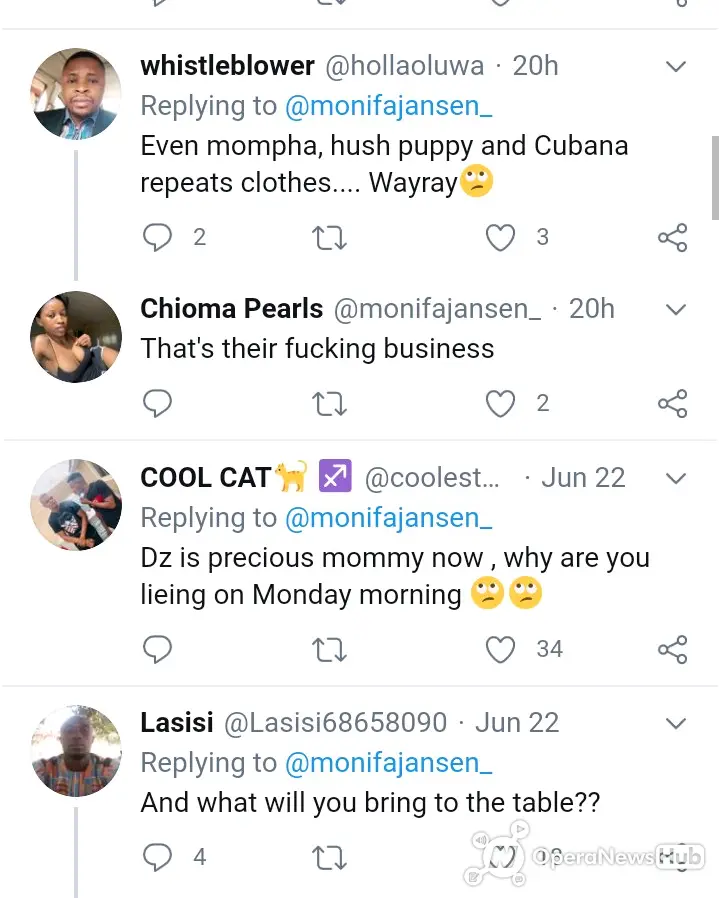 I love the last question here, "what will you bring to the table?"
Many ladies have absolutely nothing to offer in relationships other than that usual thing, you know what I'm talking. Remove that, and they're useless.
This Chioma Pearls really needs help.
Or what do you think ? Can you date her and give her '50k' daily ?