"No Nigerian guy can afford me, I am too expensive for you all"- pretty lady says (photos)
Sometimes, I just start to imagine why some girls feel so superior over other girls. I really don't know what makes some of our woman feel valued, especially when they rate themselves above their peers. It really baffles me anyways.
A Twitter user, with the handle 'Betty' has just been the talk of lots of people recently as she feels so valued than many other females. She feels that her live for luxurious things should put her at a higher hand than other females. Betty though gorgeous has just claimed that no Nigerian man can afford her. She claims to be more expensive than any other females, because no Nigerian guy can afford her daily upkeep not to talk of affording her. Literally, she's insinuating that all Nigerian man are poor.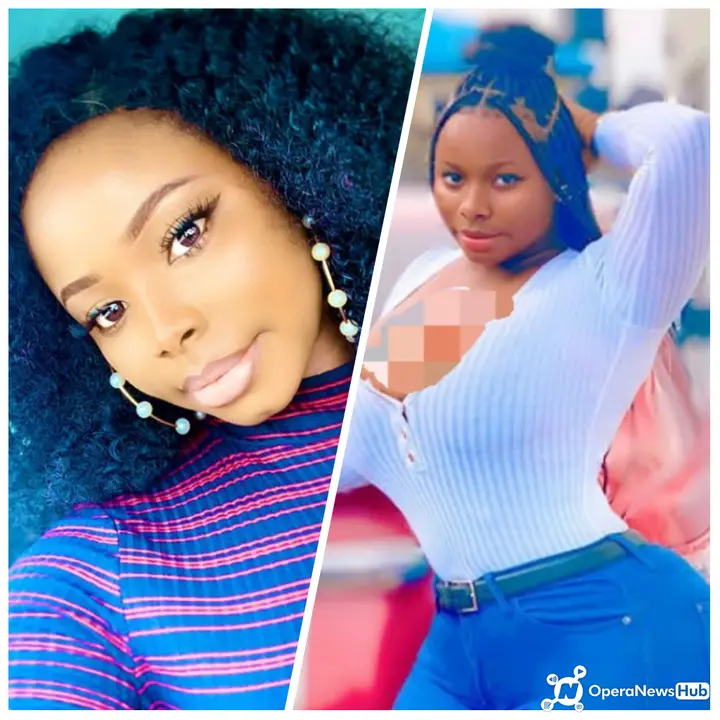 From her Tweet, it seems like Betty I so confident and sure of herself. This stunning claim of hers has all shades of controversy. She seems bold and feels like she is really a notch higher than most Nigerian boyfriends. She made it look like her desires can not be satisfied by any Nigerian boyfriend as she claims to be too costly for them.
She made this tweet on her Twitter page, and then accompanied it with some of her selfies. See screenshot of the tweet below;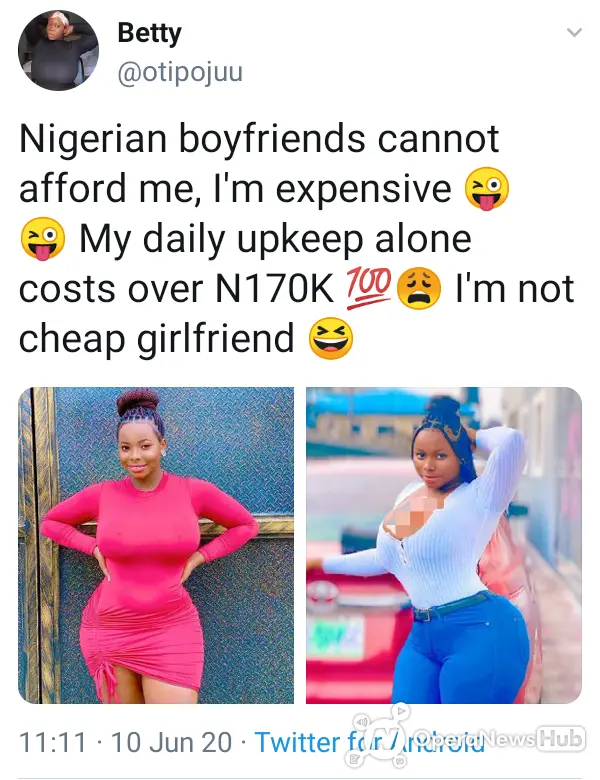 Betty @otipojuu made the tweet as below: "Nigerian boyfriends cannot afford me, I'm expensive My daily upkeep alone costs over N170K I'm not cheap girlfriend"
Below are Betty's selfies which she used to back up her tweet;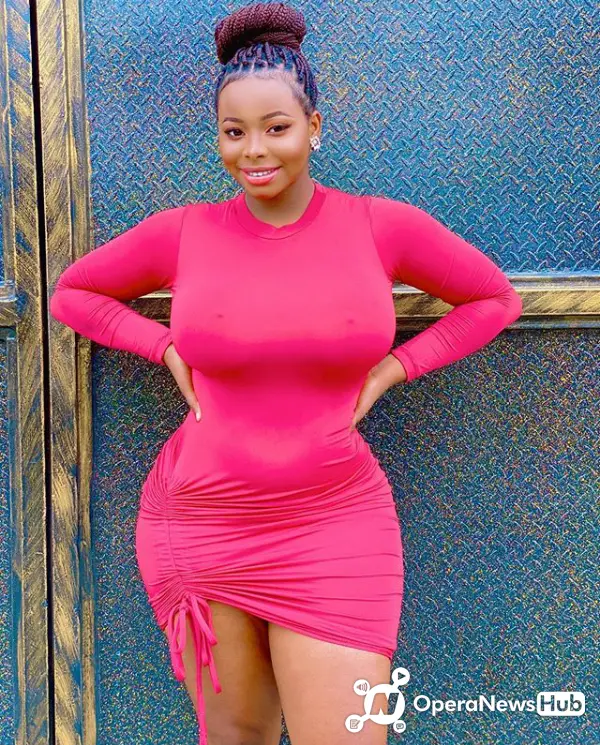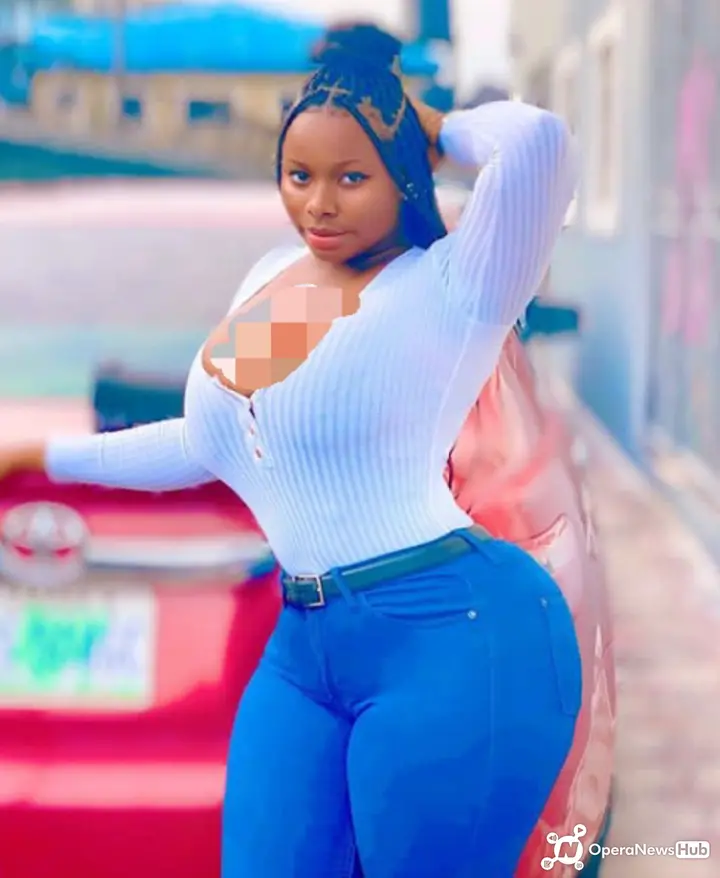 As we can see from Betty's tweet, she made mention that her daily upkeep is N170k (One Hundred and Seventy Thousand Naira). That seems a high amount of money. I feel she need not disclose her worth or let's say her personal pocket in public, but maybe she felt the necessity to show why she rated herself as being expensive.
Now let's come to calculation. Can an average Nigerian boyfriend afford that kind huge amount of money on a daily basis? We are talking of N170,000 here. Which means in 10 days, she will have to receive N1.7m and in 3 months, that would be about N17m (17 million Naira).
Can you imagine. Imagine a Nigerian guy who barely lives on a monthly salary of N60K (Sixty Thousand Naira) and now trying to shoot his love shot at this 'expensive' chic right here. Will that work?
What's your say on this??
Don't forget to share, comment, like and share. Let's hear your opinion.
Do you sincerely think any Nigerian boyfriend or single guy can afford to date this 'expensive' Betty?
Share your thoughts!