Arik flight, W3 544 would have been just another plane that landed at the Lagos airport. But on that August 24, 2013, a 13 year old boy named Daniel Ricky Ohikhena hid in the wheel well of Arik plane from Benin, Edo state to Lagos, believing the place was going to America. He was arrested at the local wing of the Murtala Mohammed Airport, Lagos and later taken back to Benin.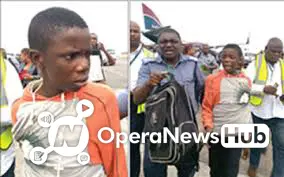 Daniel when he was arrested.
Daniel handed over to his mother.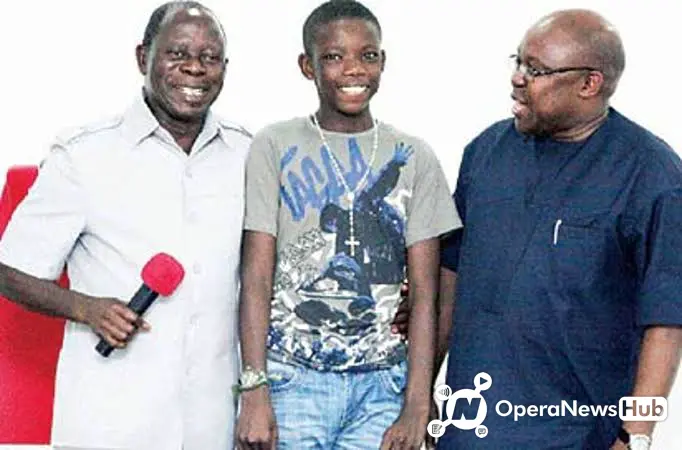 Now Oshiomole boy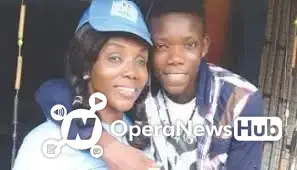 Recently with his mother. (Pix.courtesy: Vanguard.ng)
The boy who said his ambition was to be a pilot and decided to have his own cockpit in the tyre of the aeroplane said he had hoped to land in America but was surprised and disappointed that the plane only landed in Lagos. With the attention his action attracted nationwide, the then governor of Edo state, Comrade Adams Oshiomole requested that the boy should be brought to him. Either out of pity for him or love for his ambition or ingenuity, the governor decided to adopt him and offered him scholarship up to University level contrary to fears that the boy might face disciplinary actions having embarrassed the state.
Now the boy is grown and maturing into a young man. See his photos