Five Immigration Officers were to be redeployed and demoted after coming under fire for featuring in a fun video titled "Bop Daddy Challenge" which was viral online. The Immigration Officers however changed from their official uniform into casual outfits while Falz song was playing at the background.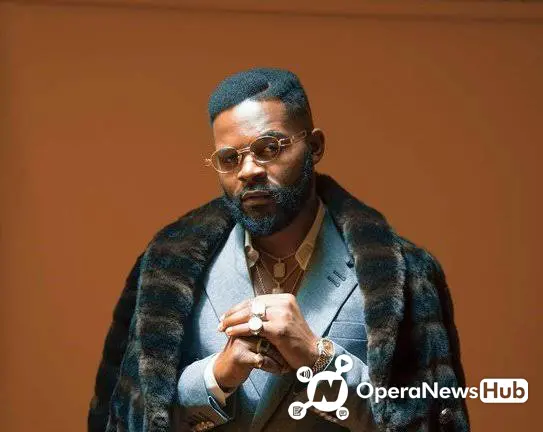 This punitive posting of the five Immigration Officers caught the attention of the Nigerian rapper Falz which made him write a letter to the Comptroller-General, Nigeria Immigration Service, Mr Muhammed Babandede stating that the allegations leveled against them for immoral behavior, sabotage and any other act unbecoming of a public officer should be reconsidered.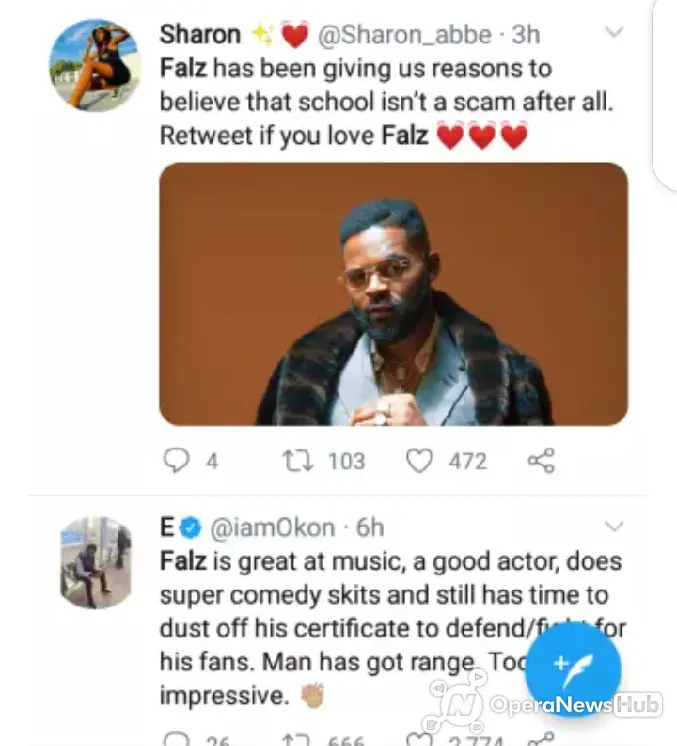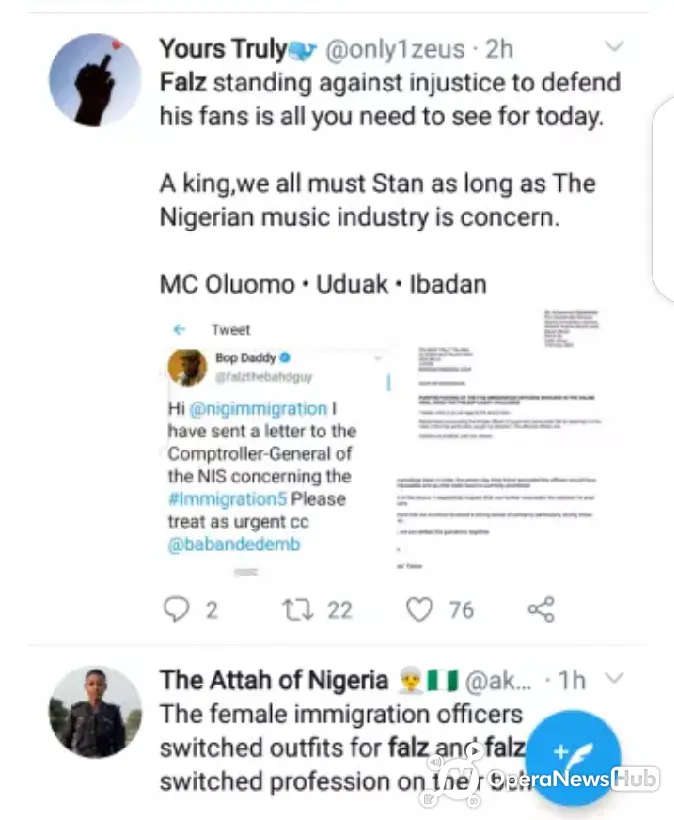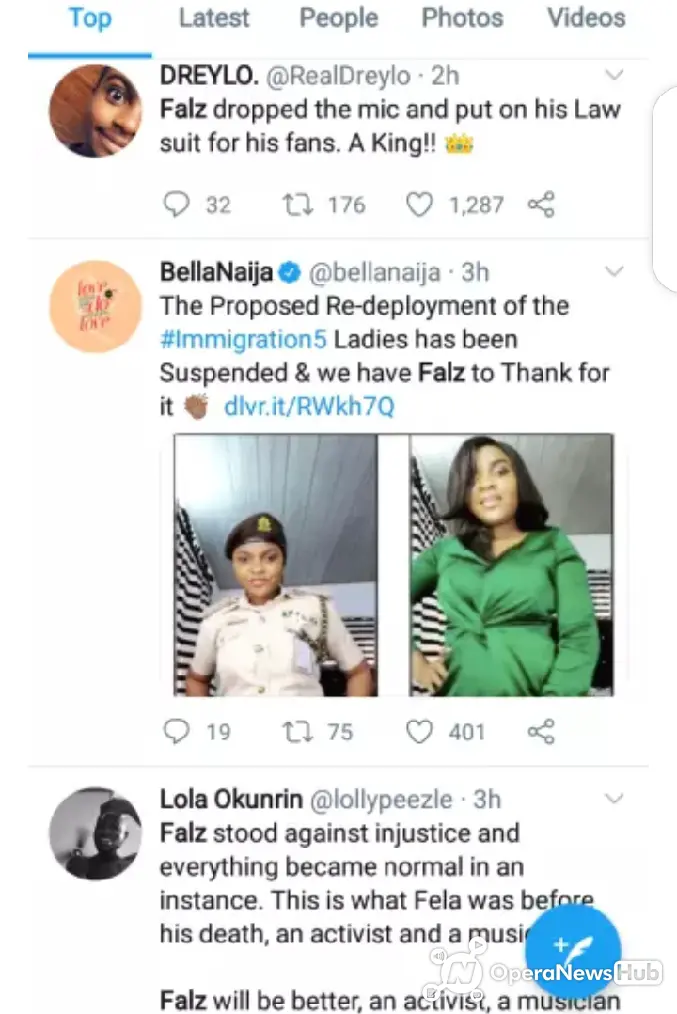 Nigerians took to twitter to praise Falz for helping out, saying that his Education despite choosing music as a career didn't go to waste and that the saying 'school na scam' is false adding that Falz wouldn't have been able to take legal actions if he wasn't educated. Remember that Falz is a Law graduate but was not call to bar because he chose music over Law as a career.
The Nigeria Immigration Service (NIS) took to their official twitter page stating that the posting order of the immigration officers have been put on hold, pending the conclusion of the investigation.
The full post reads,
"The attention of the Comptroller General, Muhammad Babandede, MFR, has been drawn to some trending matters on some social media platforms regarding the deployment of some of our personnel to some formations across the country.
"It is important to note that staff deployment remains a vital practice of regimented organisation such as ours and should be seen as such. As an agency, we maintain zero tolerance to any matters bordering on offences against discipline among members of our workforce irrespective of gender.
"We have high premium for staff development and indeed encourage personal efforts but that must be within the confines of our rules and regulations.
"The matter involving the personnel in question is still being investigated and therefore, the Comptroller General has directed that the earlier posting order be put on hold pending the conclusion of the investigation.
"That the earlier Posting Order be put on hold pending the conclusion of the investigation