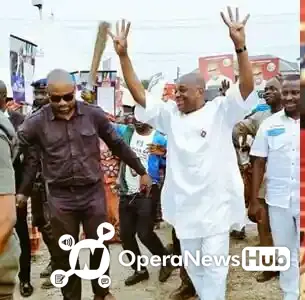 Orji Uzor Kalu, former governor of Abia state, said he is looking forward to rejoining his colleagues "in the Senate as soon as possible" following his victory at the Supreme Court on Friday, May 8.The embattled former governor sailed to a shocking victory as the apex court set aside the court judgment that sentenced him to 12 years in prison. Senator Kalu, who was jailed in December 2019 over alleged stealing of public funds , described his victory as justice for truth over attempts to bring his political career into disrepute following his release from the prison. In a statement after his freedom , Kalu who served as Abia governor between 1999 to 2007, boasted he is anticipating his return at the upper chamber.
The lawmaker is representing the people of Abia North in the Senate, running on the platform of the ruling of All Progressives Congress (APC). "I would like to let it be known that the events of the past five months gave me an added perspective on matters of justice and injustice in Nigeria . I have come to know that the course of justice will not be complete if it stopped at my case.
"I shall be dedicating my time henceforth to ensuring there will be justice for all Nigerians whether they are in Sokoto or Akwa Ibom or in Lagos or Maiduguri or in Jos or Enugu, or wherever they may be. "I look forward to rejoining my colleagues in the Senate as soon as possible," part of the statement read.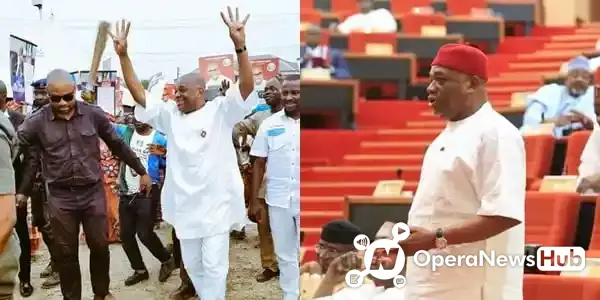 Meanwhile it previously reported that Orji Uzor Kalu, though in prison over issues of corruption as governor of Abia state, could be facing a new challenge. The senator's constituents are said to be planning to recall him from the National Assembly since they claim they are not adequately represented. A politician, Chief Charles Ike, is asking the National Assembly to declare Kalu's seat vacant.
Orji Uzor Kalu, the jailed former governor of Abia, could be in for another challenge as a top member of the Peoples Democratic Party (PDP) in Abia, Chief Charles Ike, is asking the Senate to declare his seat at the National Assembly vacant. Kalu, a member of the Senate, has been in prison since 2019 following the ruling of a court on allegations of corruption while in office as governor.
Ike said his seat should be declared vacant since he is serving a jail term and cannot, therefore, carry out his functions as a senator. The Nation quotes the News Agency of Nigeria (NAN) as reporting that Ike spoke in Umuahia, the capital of Abia state, on Saturday, February 22. He argued that with the prison sentence of Kalu, his constituents are living in the dark while other areas of the state are enjoying adequate representation.
He also revealed that the constituents are already putting plans in place to recall Kalu from the Senate.