Federal Government of Nigeria have received the first batch of Nigerians stranded abroad from UAE, they arrived Muritala Muhammed international airport Lagos.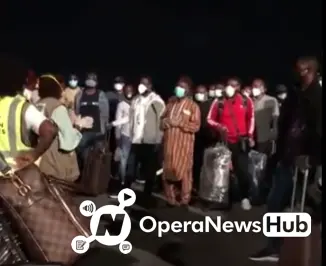 The Nigerian citizens stranded abroad were evacuated from Dubai UAE after fulfilling all required conditions as direction by the Nigeria mission in UAE.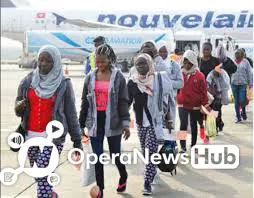 The number of stranded Nigerians that were evacuated from Dubai are 256 and they all undergo the compulsory coronavirus test before boarding the flight back home.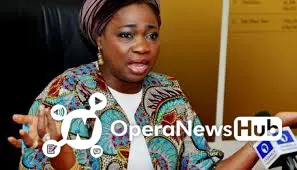 Although all the evacuated Nigerians tested negative to COVID-19 before boarding from Dubai, they will also be transferred to a yet to announced location for the mandatory 14 days isolation as part of government regulations.
The Nigerians were received by Nigeria Centre for Disease Control (NCDC) officials on their arrival and they will be moved to the already prepared isolation centers immediately.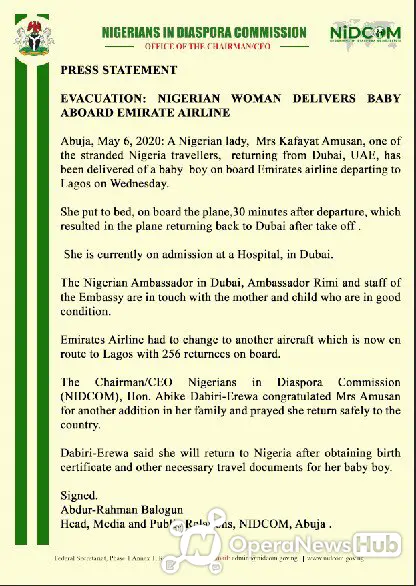 The flight conveying the stranded Nigerians from Dubai had to turn back 30 minutes after takeoff as one of the Nigerians returning home went into child labour, hence the plane turned back to drop her off, she was delivered of a baby boy aboard the Emirates airline.
Since the coronavirus pandemic several countries have been evacuating her citizens from foreign countries and as at today over 300 Nigerians has shown interest to return home from over 72 countries worldwide