Popular Nigeria beautiful actress, Christabel Egbenya, took to her social media to say she needs a man badly, and she do not mind being third wife as far as her happiness and joy is guaranteed. The actress who hail from Enugu State. She recently intimated her fans that she is not in any relationship, and therefore she is ready to welcome any good man into her life.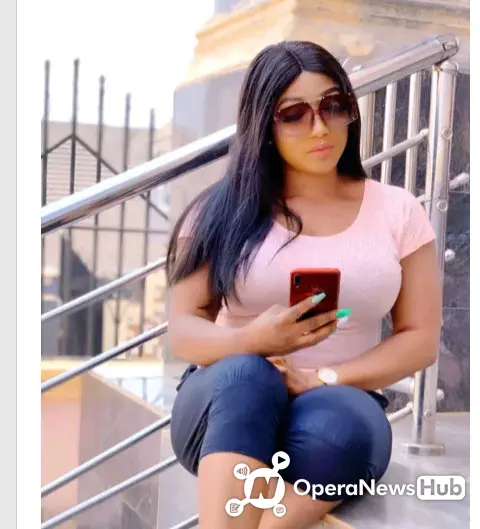 In her words "When it comes to serious relationship, for now, I don't have a man. But that doesn't mean I don't have a boyfriend. I need an understanding man. Ineed a man who will love me for who I am and will support my business and all. It's better if he is rich, handsome and dark. Who doesn't like better thing? That is every woman's prayer.
However, I can marry from any tribe. It doesn't matter if he is Igbo, Yoruba or Hausa; as long as I am happy with him, it's okay. I can even be a second or third wife, it doesn't really matter as long as there is true love and happiness. She also complained of being broke, no work, no movie, no business, no travelling. Because of the suspension of all activities. Loosing millions of naira because the cosmetic in her shop is getting out of notmal conditions.