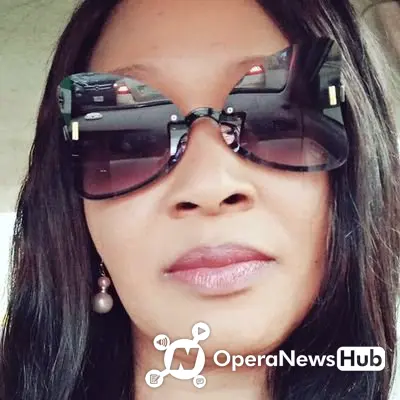 Nigerians reacts as Kemi Olunloyo called Yoruba the dumbest tribe in the world.
Nigeria's most controversial journalist kemi Olunloyo called the Yoruba tribe the most dumbest tribe in the world after a man associated her with the Yorubas on twitter.
I don't represent Yorubas, one of the dumbest tribes on Earth. I represent NIGERIA 🇳🇬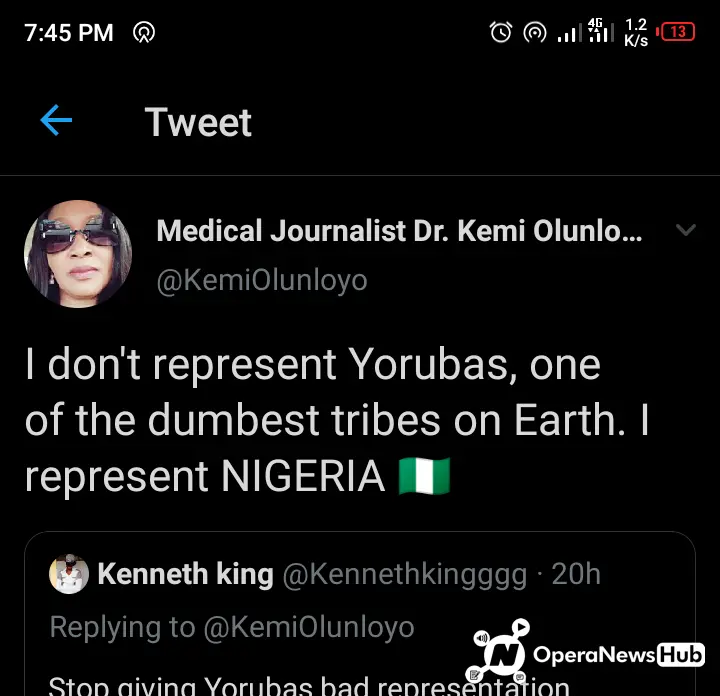 The journalist who claimed this week that ipob leader nnamdi Kanu is dead has been receiving many backlash from people across the country.
And this altercation led to the journalist calling the Yoruba people the most dumbest tribe in the world.
Many Nigerians retweet her back with aggressive: Check the screenshot below :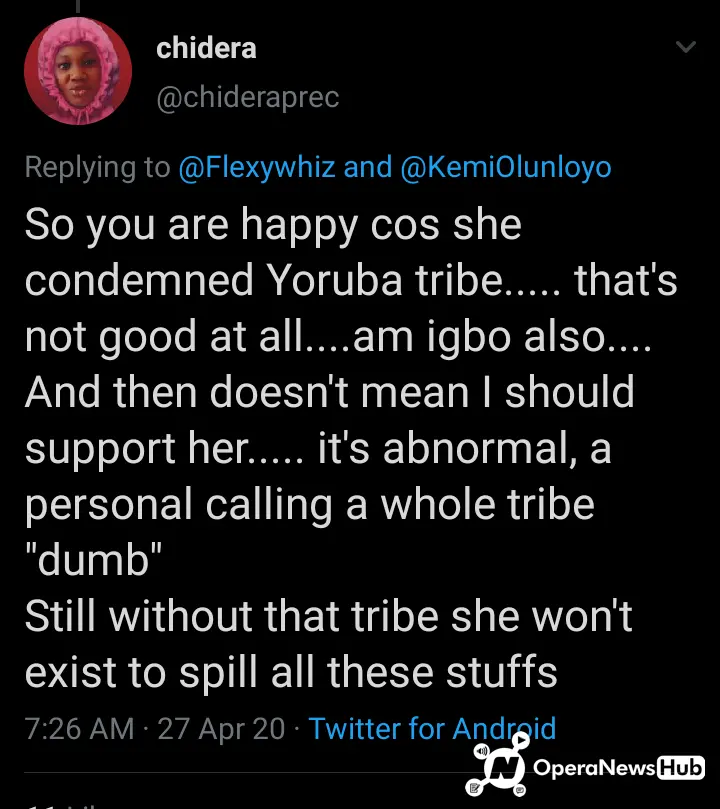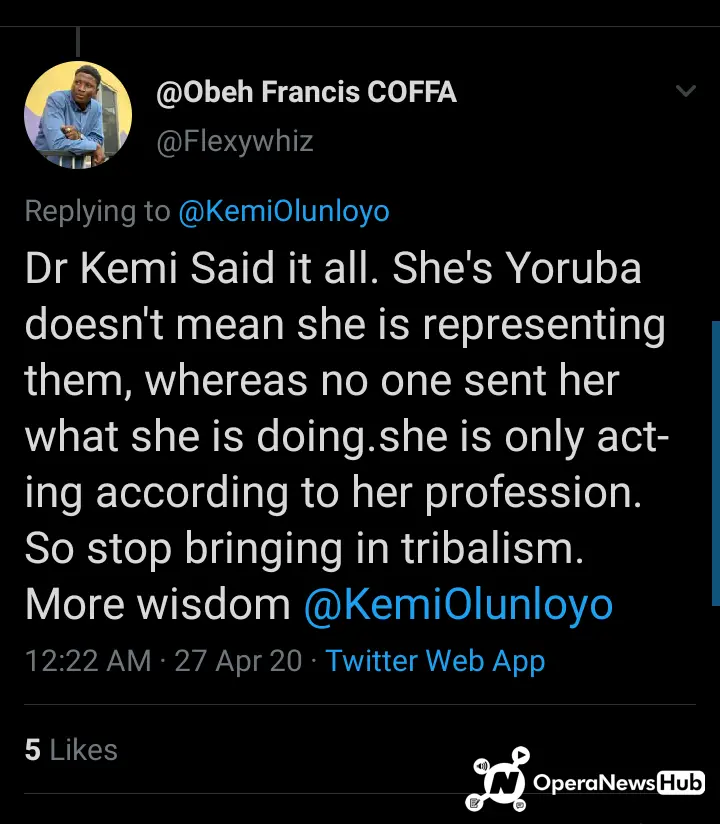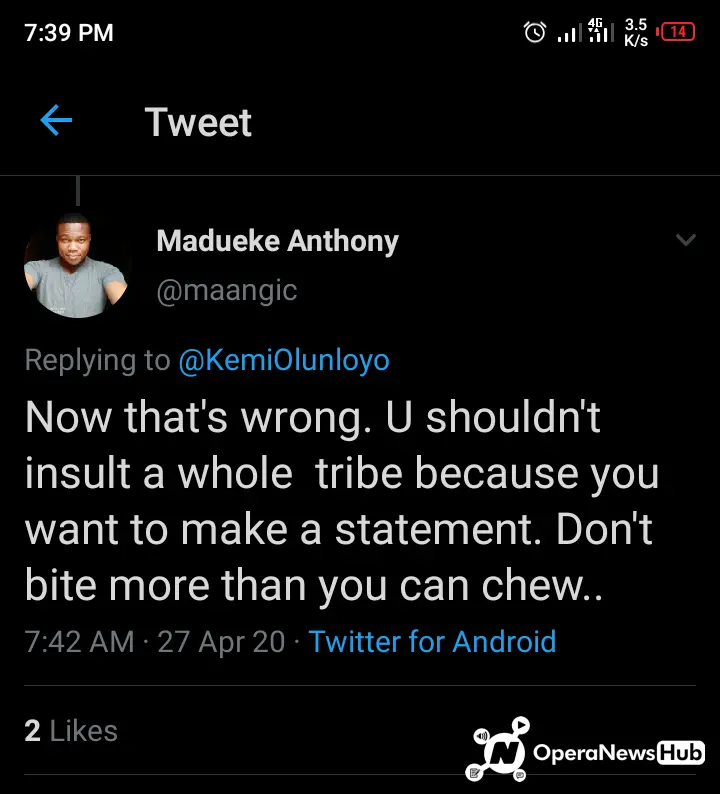 I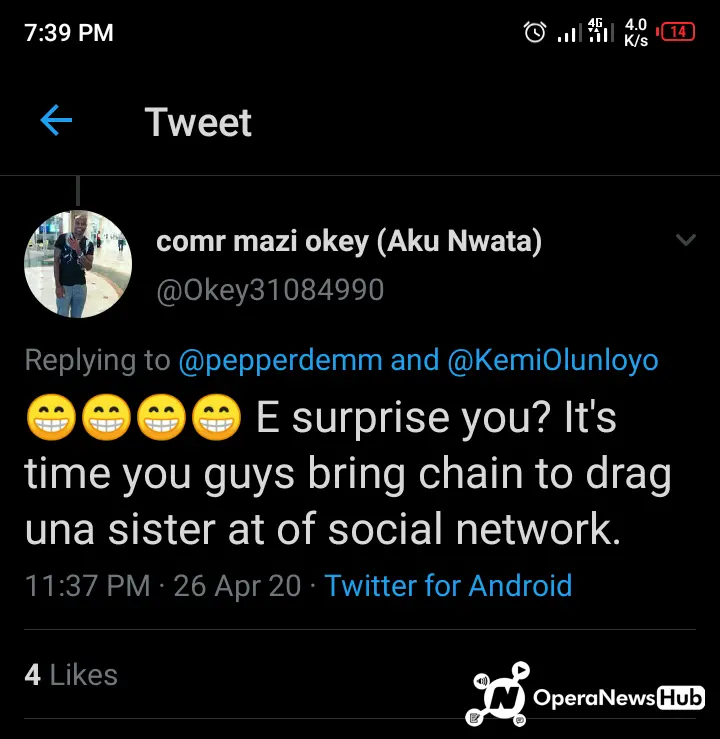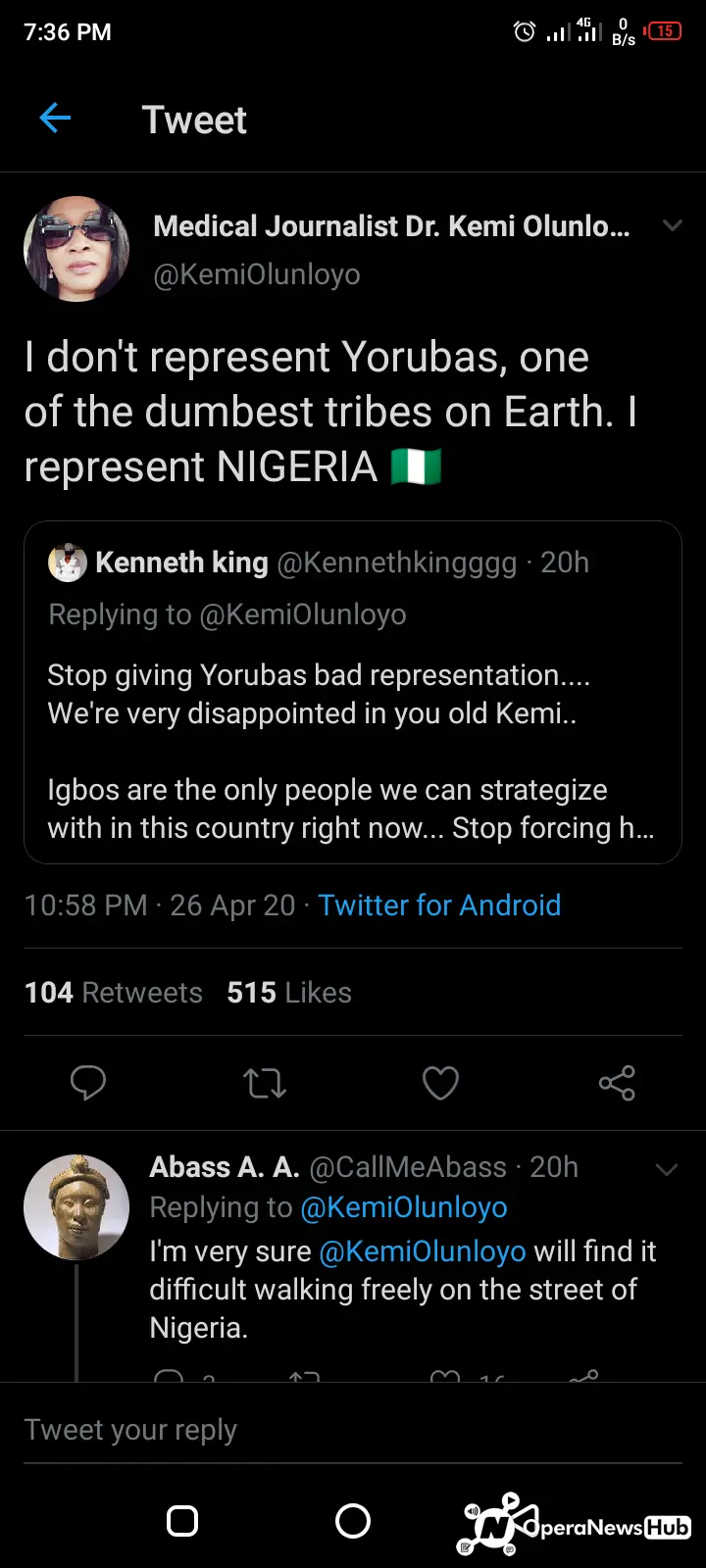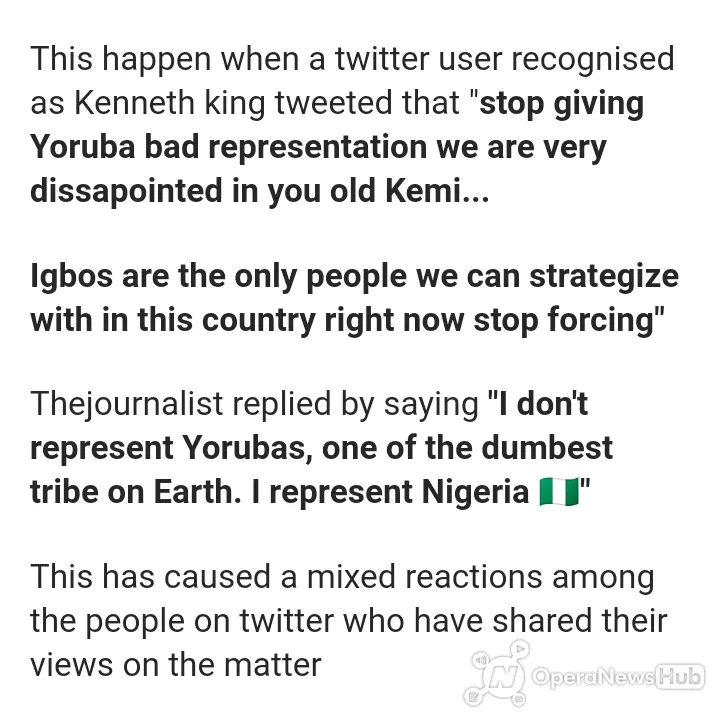 'm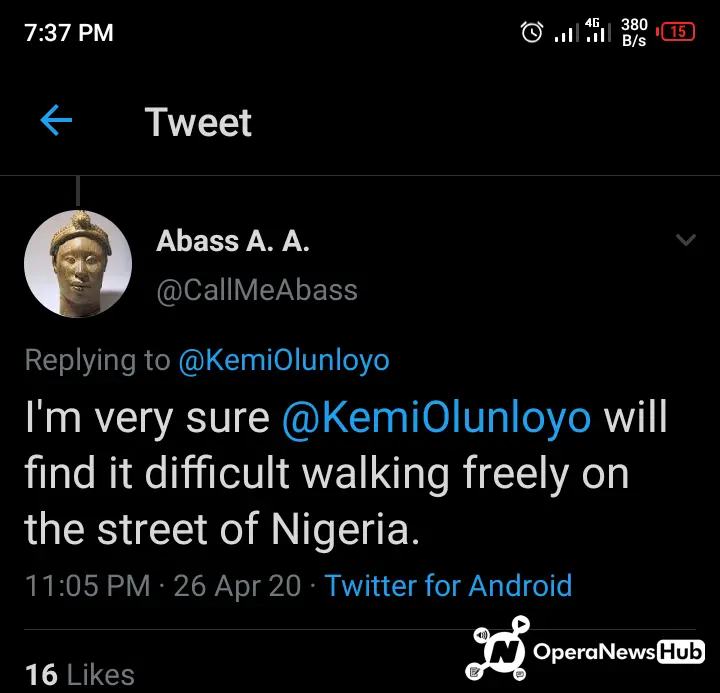 very sure @KemiOlunloyo will find it difficult walking freely on the street of Nigeria.Yorubas are Omoluabis and you don't even fit into that kind of demeanor. Stop attaching yourself to Nigeria and seek asylum in North Korea. President Kim is ready to receive you.
Please single out @realFFK and some of my wonderful Yoruba friends before you say this, no matter the situation, I don't support condemnation of an entire tribe, cos every tribe has the good , bad and the ugly….copy that.
Dr Kemi Said it all. She's Yoruba doesn't mean she is representing them, whereas no one sent her what she is doing.she is only acting according to her profession. So stop bringing in tribalism. More wisdom @KemiOlunloyo
So you are happy cos she condemned Yoruba tribe….. that's not good at all….am igbo also…. And then doesn't mean I should support her….. it's abnormal, a personal calling a whole tribe "dumb"
Still without that tribe she won't exist to spill all these stuffs
Now that's wrong. U shouldn't insult a whole tribe because you want to make a statement. Don't bite more than you can chew..

I really support you but calling yoruba the dumpest fool, that's really bad moreover I can't say bad words bcoz you're like mother to me, please maintain that respect ion joke with