A Ghanaian woman in the United States of America has felt her untimely death infront of a restaurant.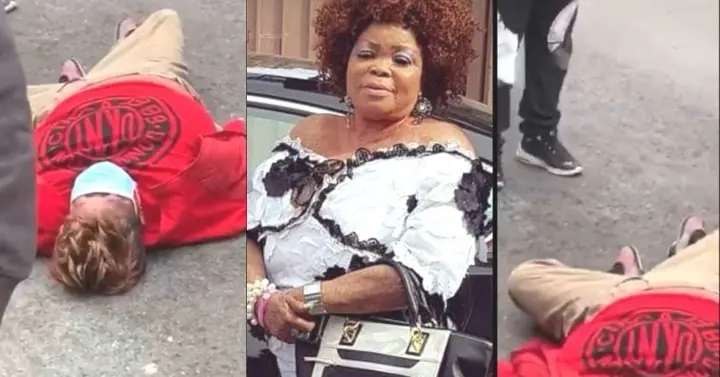 The woman collapsed and died infront of Popeyes Restaurant in Bronx, United States of America.
People close to the scene fear to touch her with fears that she might've died from the dreadful coronavirus.
The woman went there to get food and after leaving the restaurant with the food, she collapsed and died.
She collapsed infront of a car belonging to another Ghanaian who also came to the restaurant for food.