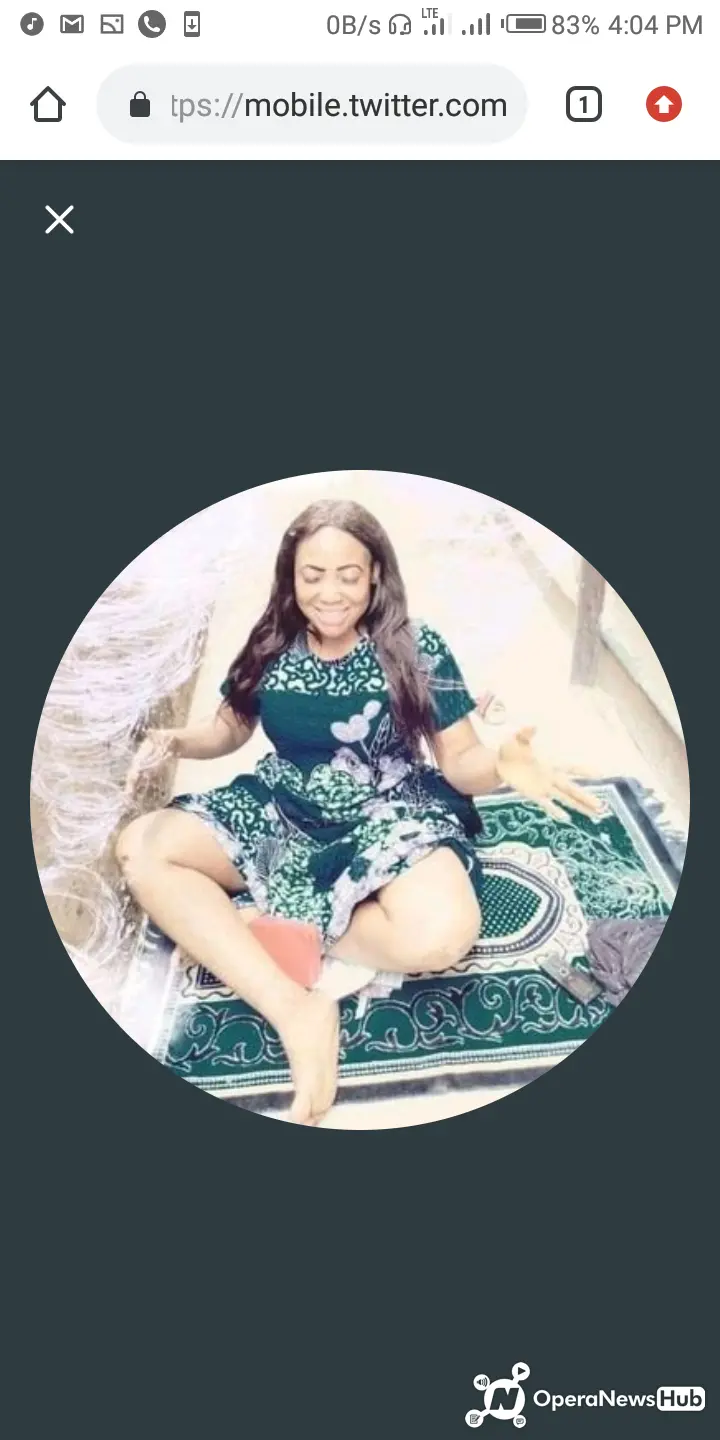 On Thursday 23rd April 2020 , a Nigerian lady simply identified as princess Karen on twitter , tweeted on how she collected a loan of 15 whooping million naira for her ex boyfriend.
The tweet was made when a Nigerian twitter influencer falilat tweeted "Guys, What's the most stupid thing you've done in the name of love? " princess Karen replied to this tweet with " Collected loan of 15million for my ex,sold my dad's land,my personal car and virtually all my belongings….a story I will never forget in my life all bcoz of Love"
The tweet has since gained so much reactions from Nigerians on twitter , a lot of people kept saying "tell us its a lie " and many were expecting her to say she was clout chasing or she was just catching fun but instead princess Karen continued and further tweeted that "See dear,it wasn't a lie at all,I have so many witnesses ooo….I was admitted at LUTH and was in COMA for 6 good months , Babe I was in love then cos he was the one that got me deflowered,I never knew his intentions was deadly, He called me up around 4pm,then I left all was I doing and quickly go to his house and he knelt down crying profusely that he needed an urgent money to buy aluminium materials,then I was so pained n he was my first guy n I think he took advantage of the fact that I was naive then".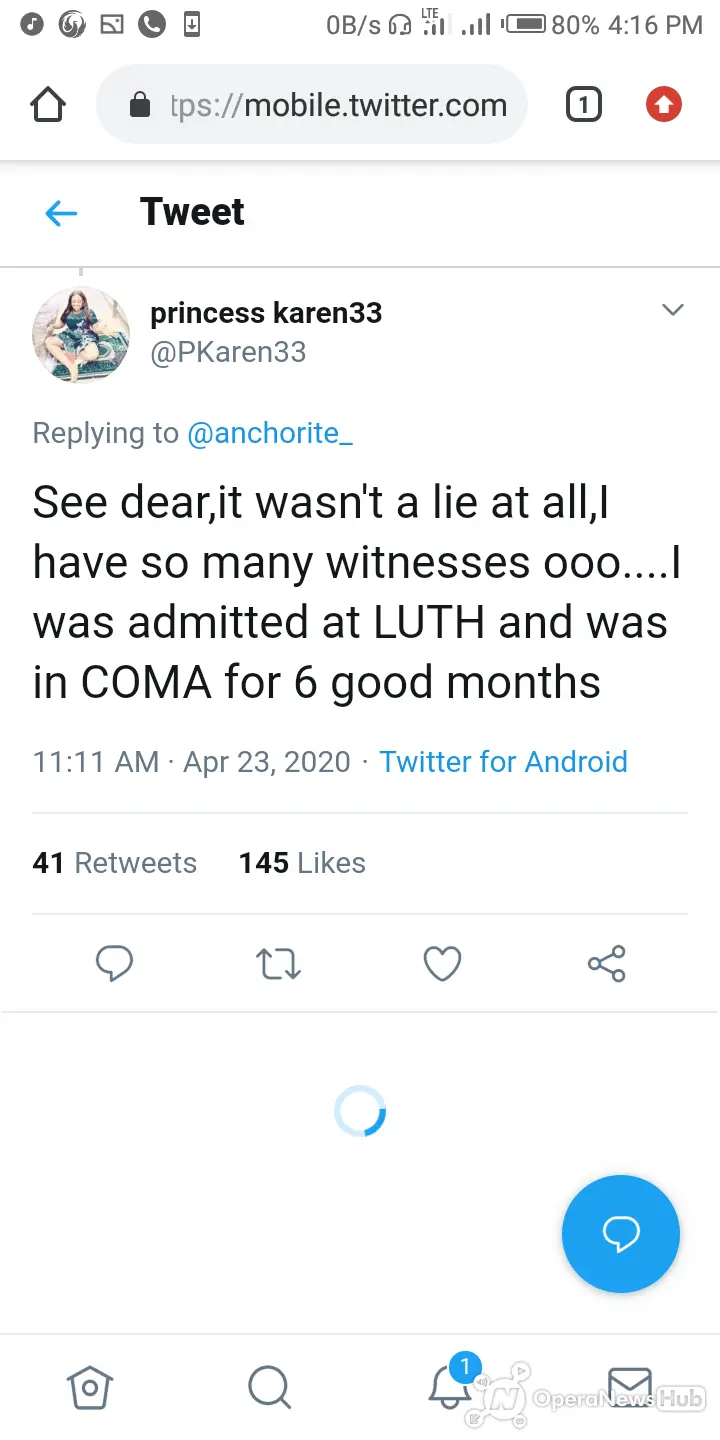 The reactions on the streets of Nigerian twitter weren't nice at all but according to princess Karen she went through a lot from going through court cases , selling all her properties to repay the loan , her shop got seized , everything she worked for all her life got collected from her as a bid in repaying back a loan she never even used out of.
Despite the fact that a lot of twitter users said she was lying, princess Karen tried convincing them on how she has many witnesses at luth where she was in coma for good six months, some twitter users probed her further and asked that she shares her hospital pictures to which she said she doesn't want to bring back the past that above all she's thankful for life and lessons learnt.
A twitter user also asked if she was jazzed to which she replied yes she was , and that it took her a whooping 9 years to recover from the impact of what happened.
A twitter user made fun of her and tweeted that "What were you doing that a bank would give you 15 million as Loan? Chaii Twitter" to which she replied "Am a certified Caterer n MC fr all kinds of events ma ,I sell gold,atiku Swiss materials,also a freelance Activist on child molestation ma"
The twitter user princess Karen has gotten a lot of backlash for this particular story to everyone saying its not possible and it was a lie, truth is no one knows cause no one was there but the most important thing is the lesson learnt whether true or not do not take a loan on behalf of anyone.
Let's know your opinion on this via comment section… Do you believe her or do you think she's just clout chasing ? You can also share your own experiences.
Don't forget to like, comment, share and follow to get more juicy topics like this.