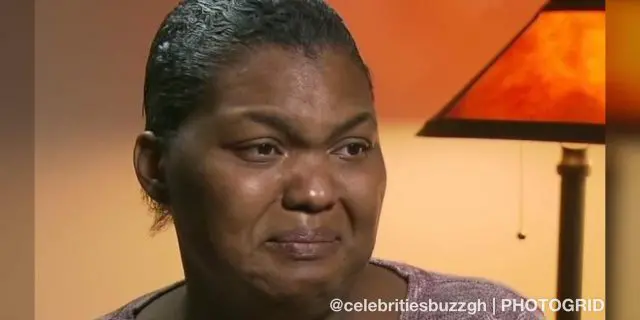 A Nigerian lady is crying in anguish after dumping her boyfriend of 5 months only to realize after that he was a very wealthy man.
Apparently, the man presented a false identity of himself as a broke hustling young man in other to test the love of the woman before proceeding to marry her.
But the lady who was searching for a man who can only satisfy her material needs hurriedly dumped this guy known as Emeka only to realise a few months later that he was a millionaire with several big companies.
The lady who's now filled with regret has written to a relationship coach seeking advice on what to do to win the love of the man back.
Read her story below:
My name is Adefolake. I'm in great pain and regret right now. 2 months ago, I left my boyfriend, Emeka, just because he couldn't provide for me the material things I needed to live largely and affluently like my mates. I abused him verbally, emotionally and psychologically. I made him feel less of a man. I made him feel really bad about not being well of like other men in our neighborhood.
My friends didn't help matters at all. They gave me terrible advices on how to put more pressure on my husband in order for him to try harder as a man.
We had only been dating for 5 months when I decided to leave just to teach him a lesson because he refused to give me the N50,000 I asked him to give me for my Christmas shopping. He offered to give me 30k, begging me that the 30k was all he had. I threw the money at his face and it scattered all over the ground then I spat on him and told him that was the end of our relationship.
The next thing I did was to go to our room and pack all my belongings, shattered a taxi then zoomed off. He was staring at me the whole the with angry eyes but he didn't stop me from leaving anyway, I was surprised. And that was the last time I saw my boyfriend.
However, after a few months now, I've been hearing stories from here and there about my boyfriend being a rich man and from a rich family. I thought it was all a joke and that people were just playing with my emotions. Until I went to see things myself.
Emeka was not only wealthy but also the owner of a multi million naira company. I ran into One of his friends who told me the whole story. Emeka loved me from the very first time he saw me but he decided to approach me like he was just a common company worker earning 60k and living in a 1 bedroom apartment. He just wanted to test me if I was a good woman and not the type that would just be after his money.
I cried and cried my eyes out and almost fainted when I eventually saw my boyfriend driving a very expensive car with another woman sitting in front with him. I wanted to approach him and beg but I don't know how I'm even going to start begging him to accept me back.
I need advice please, what should I do. I'm broken.