Many Nigerians are still complaining that they are not comfortable with the presence of Chinese medical team comprising their doctors, nurses, and technicians in Nigeria.
They have told the Federal Government of Nigeria to reject the medical aid offered by China were the Coronavirus originated in December 2019. But the Chinese doctors have already arrived Nigeria. Amidst that, an unpleasant news broke yesterday.
It was the news of Nigerians who are been thrown out from their homes, maltreated and humiliated in China.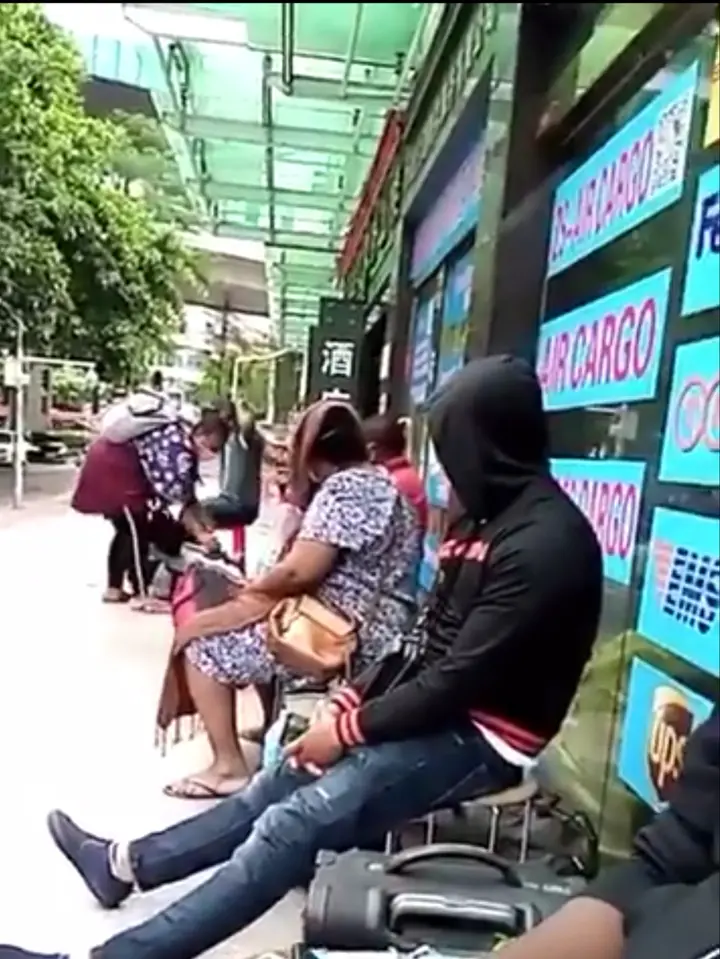 Those Nigerians who looked stranded called on Nigerian Government to come to their rescue. Some Nigerians who watched that video asked the government to take action immediately.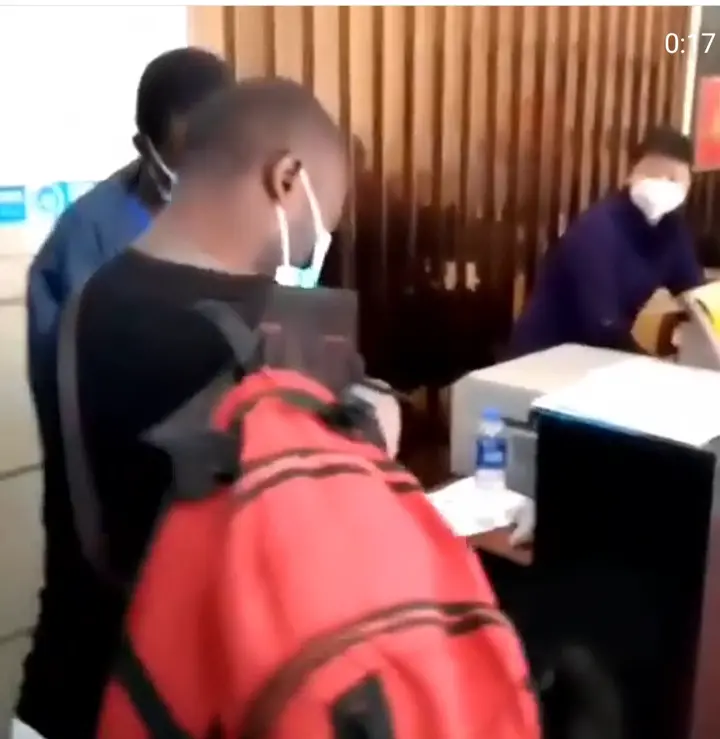 But a Former Minister of Aviation and Culture in Nigeria, Mr. Femi Fani Kayode has reacted to it.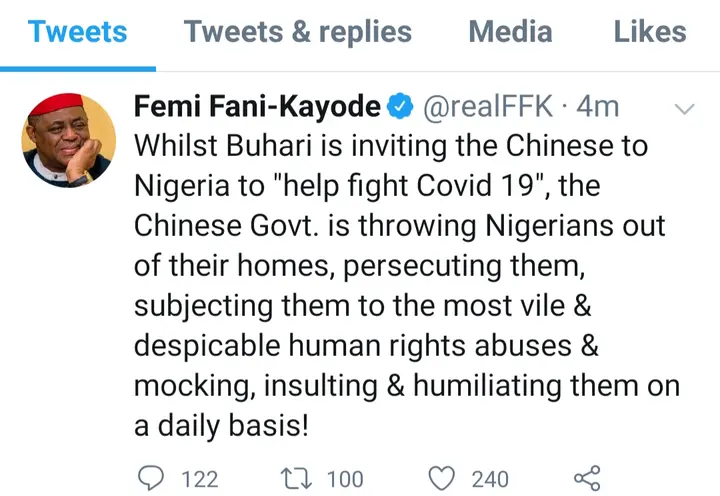 He blasted President of Nigeria Muhammadu Buhari for inviting Chinese doctors to Nigeria to fight Coronavirus while Nigerians are mocked, maltreated and humiliated in China.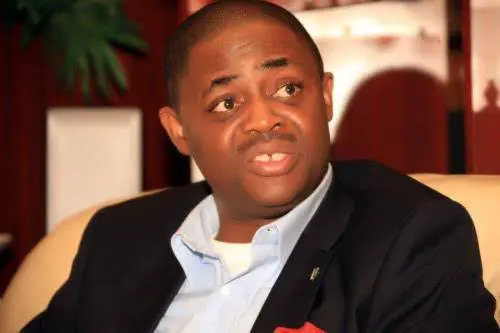 It could be recalled that Federal Government promised to evacuate Nigerians abroad amidst the Coronavirus