The money they is "the root of all evil".
People sell their conscience because of money but when you see a mother that carried her child for good nine months being cruel and inhuman to her child, you ask what kind of devilish mother is this.
When it is said that the heart of women is at there back, some see it as feminism.
The courses women have brought upon themselves because of their heartless attitude are uncount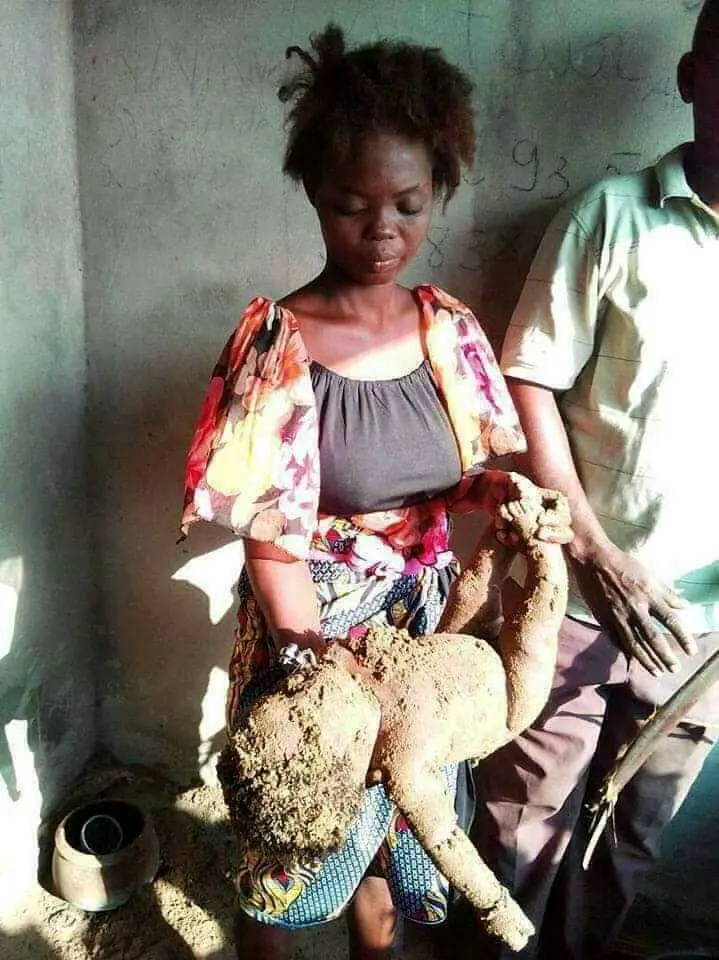 able.
Women why?
Why never think before you act?
It is a heart bleeding that women of these days turn against their blood without mercy.
There have been uncountable sadistic attitudes women perpetuate in these modern era and take it as being sharp girl or wise girl.
The world have witnessed some many unthinkable attitudes women do towards their children. When you think you have seen it all, the new trend surface. There have been bad news, ranging from a lady who gave birth to a child and sealed the child in a nylon to suffocate and die, some put their in dustbins, some throw their through a fence.
The one i have witness within our vicinity was a girl, who gave birth and put the child in a pit toilet.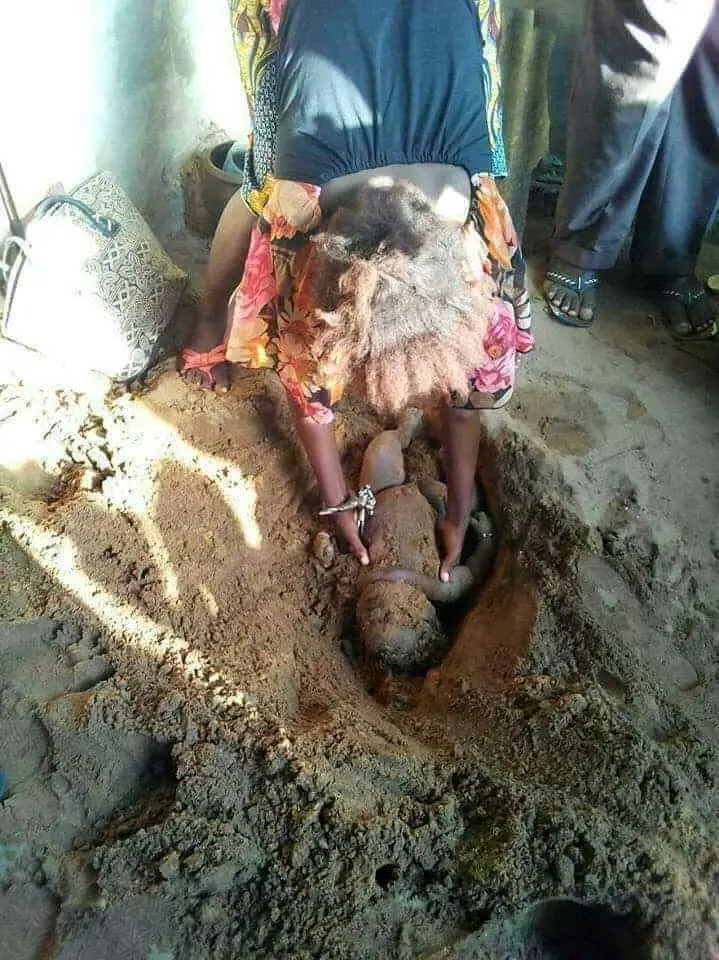 Ladies why?
Well it is another wicked and touching story again as a lady buried her three months old baby in order to marry a rich man.
This single mother who buried her three months old child alive did so because she met a rich man who promised to marry her. However, in order to save her marriage with the rich man she decided to bury the child while the child was asleep on the ground that the man will not to marry her if he finds out that she has a child already. See the pictures of the mother and the child at incident;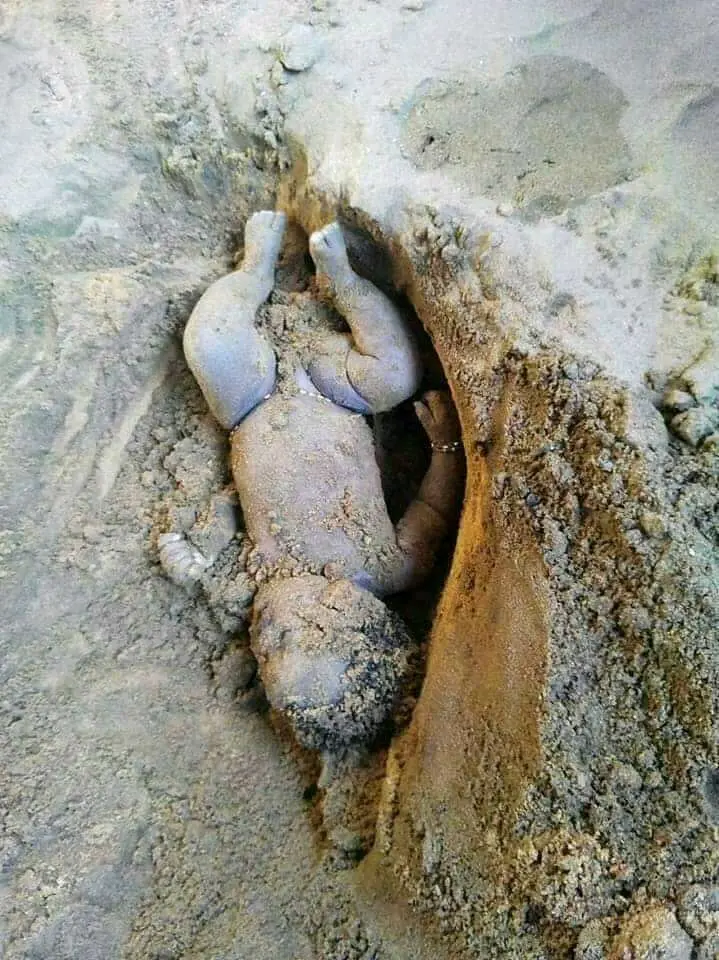 For your view, what will you call the woman's action.
Please like the write up, follow us for more update and share this to save children. Let's make the world a better place.
Tell us your view on this matter by commenting below the box