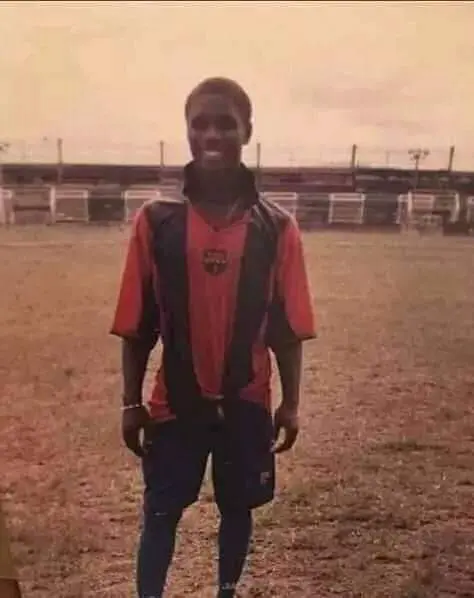 IGHALO'S GIRLFRIEND DUMPED HIM 11 YEARS AGO BECAUSE HE HAD NO MONEY . "From Ajegunle to the world, I serve a living God, this is me 11 years ago.Those earrings are not earrings; I could not even afford to buy earrings that are tape, plaster. "I am a testimony, I knew with God everything is possible, I was just holding on to my God, my high school girlfriend left me then because I had nothing to offer her.
But I had God and I had a dream.. "Never give up on your Dream, the same God that elevated me shall elevate you, hold on to him and trust his timing. "I am a testimony, you are a testimony, put God first and it's all done. Amen." – Ighalo.
For me : No money, no love that's nigerian girl for you. So I don't count such stories anymore.Na person wey get money dey find woman.No matter how pastor take preach love for church, ladies have drawn their conclusion.Money always come first in their scale of preference but fail to understand that a hard working man will always shine,it a matter of time.
Here are some of Nigerians reacting to this Touching Story