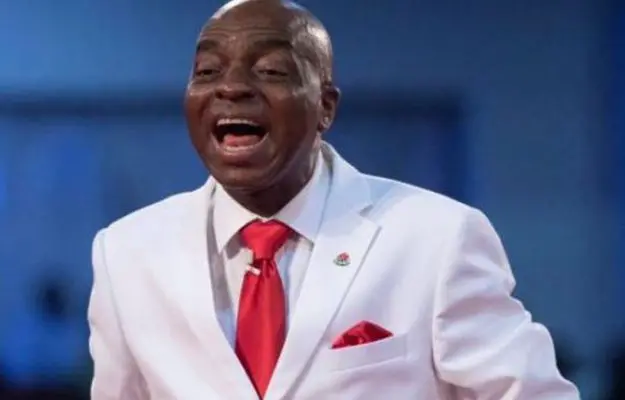 Bishop Oyedepo has come out publicly to express his dislike and disgust of the current administration saying that the government of President Muhammadu Buhari is the worst thing that could ever happen to Nigerians adding that it was in fact more like a curse. The bishop is definitely among the magnitude of Nigerians that have lost hope totally in the Nigerian government.
He says that President Buhari is a bad person, one that isn't supposed to rule adding that he 'Oyedepo' was a thoroughly bred and intelligent Nigerian. Hence, he has the right to say what he said. He proceeded saying that he led the first prayer for Nigeria in 1979 implying that the current government has no direction and that their days are numbered.
He further said that the government in this country is making a draconian law – hate speech instigating that if one speaks hatefully, one has committed murder.
He ended up asking the question of who really committed a crime, if it is someone who says I will kill you or the one who actually kills.
Drop your comments in the comment section
Please like and share this post