A lady identified as lyinder aka chika was arrested along side her gang members when Tryin to rob a supermarket at rivers state.
The lady who headed a 5 men robbery gang confesses she sleeps with 4 different native doctors during her menstral Circle just to get charms that will protect she and her gang members from bullet from the police.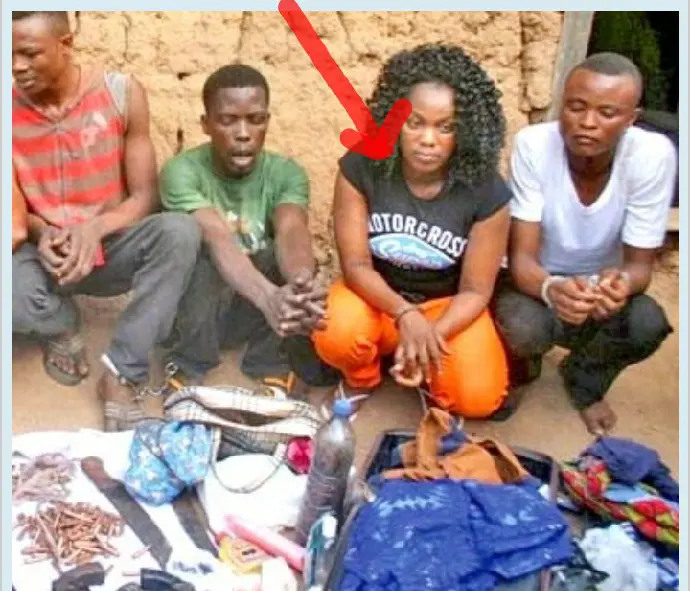 The lady after their arrest by the police confesses that any time the want to embark on their robbery journey she must have slept with this people during her menstral Circle to get powers one in rivers, calabar and akawibom, after have slept with them the will prepare a very powerful charm in which we will hang on our body before leaving to rob.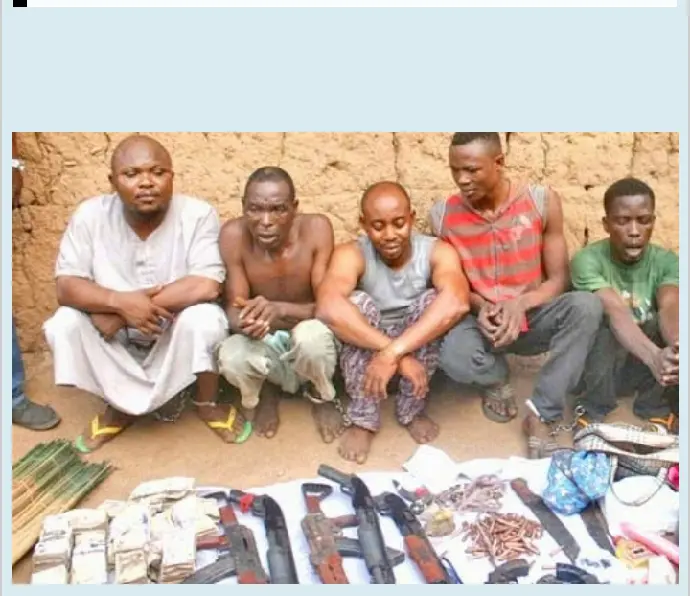 According to the lady the have Rob many people and the have also claim alot of live during the process, luck ran out on them according to the lady she didn't go to the native doctors before she embarked on the journey so she deceived her gang members and that's why the were caught after exchanging series of gun shot with the police.
The robbers where arrested with guns and series of charms on them.
The police commissioner has promised that the will be made to face the full wrath of the law.