Nollywood slay queen and rich b*tch fantasy, Tonto stirred up internet buzz once more as throws the question to her female fans, "what would you do if you found out your husband was bisexual?" Adding also, the her own reaction would be leaving, which she actually did when she allegedly discovered she was married to one. This is the post below.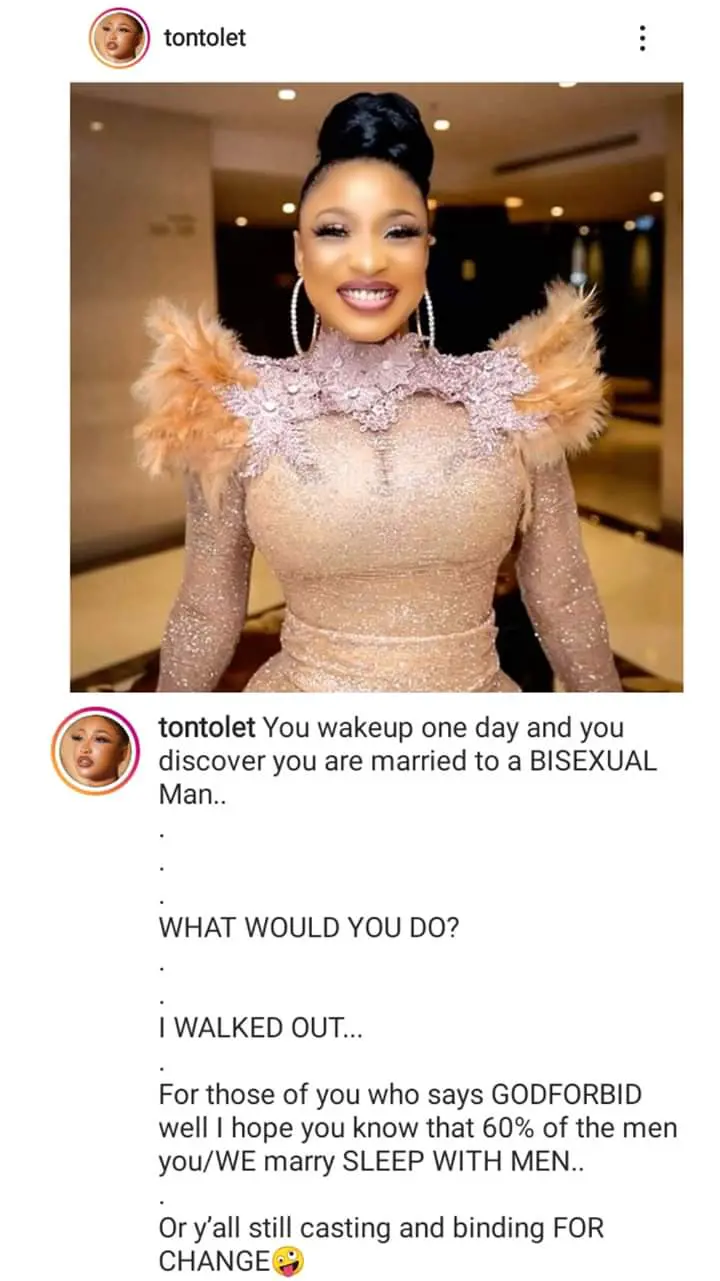 We all know that this is a silent jab to her ex-husband whom she apparently never gets tired of dragging. But Churchill is not a shy person, as he replied her with his own post, without mentioning her. But anyone with eyes to see, would know he was actually referring to Tonto in the post he made.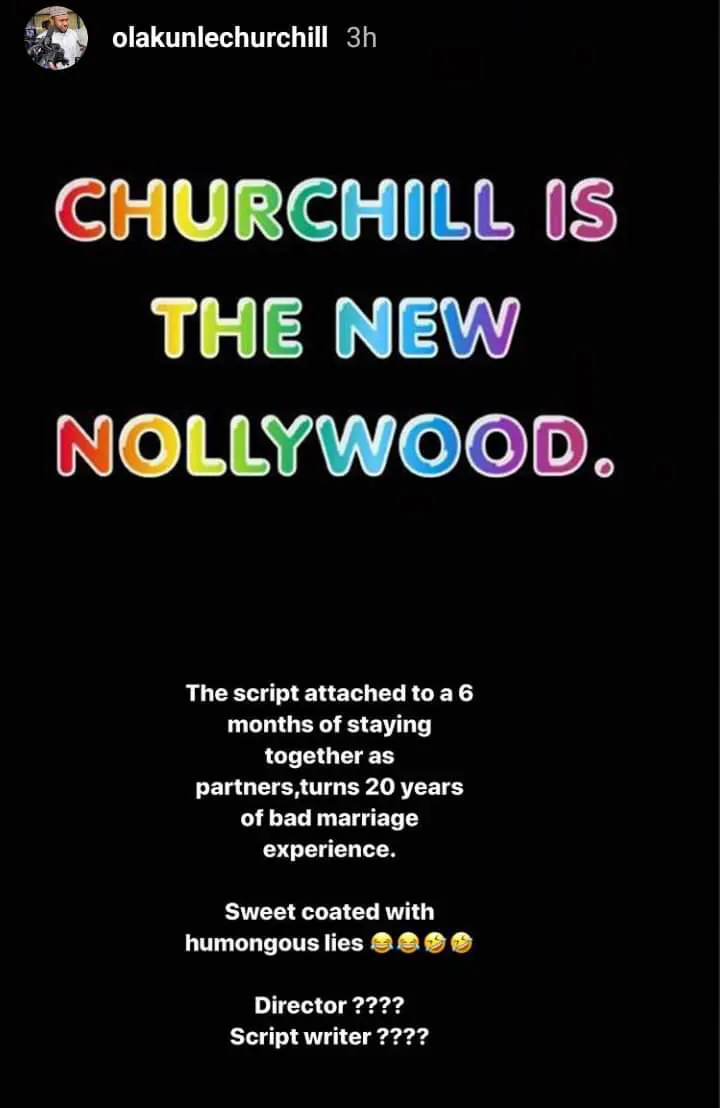 And guess what? Tonto, who prides herself as the queen of receipts and "gbad gbos" replied him again, asking him to calm down, "you think you're my only ex", she wrote.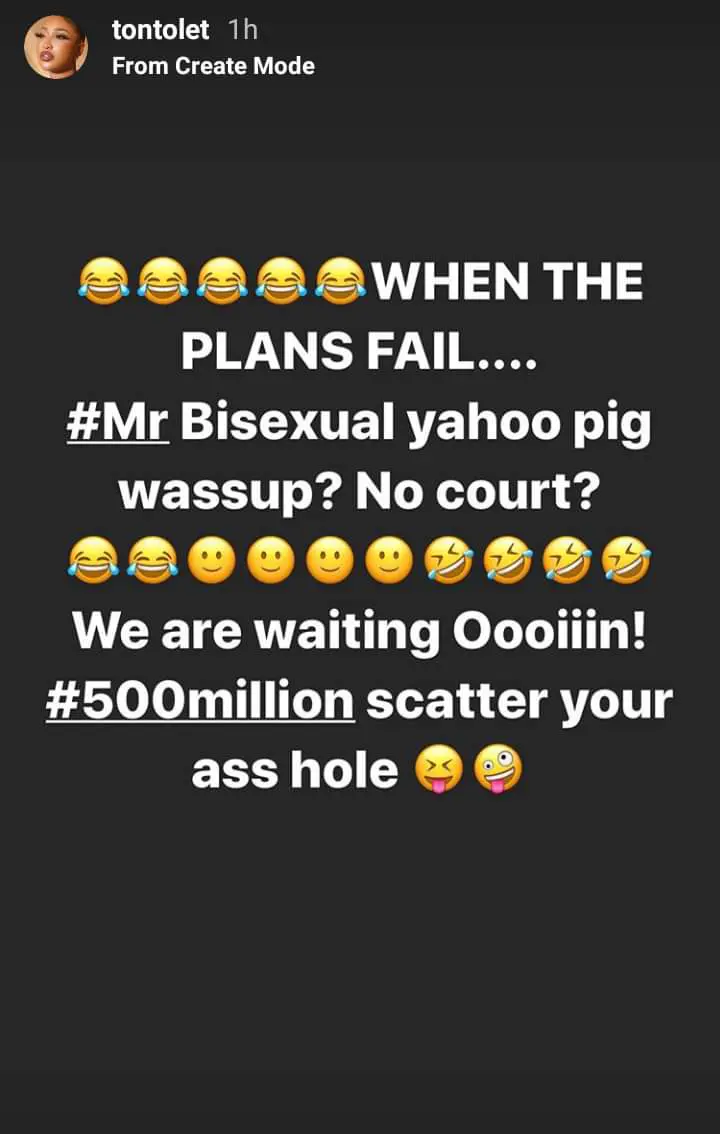 She even went as far as challenging him, claiming that he should sue her if she were lying or her claims weren't factual. She even went as far as claiming to see his "butt x-rays". A little too much, don't you think?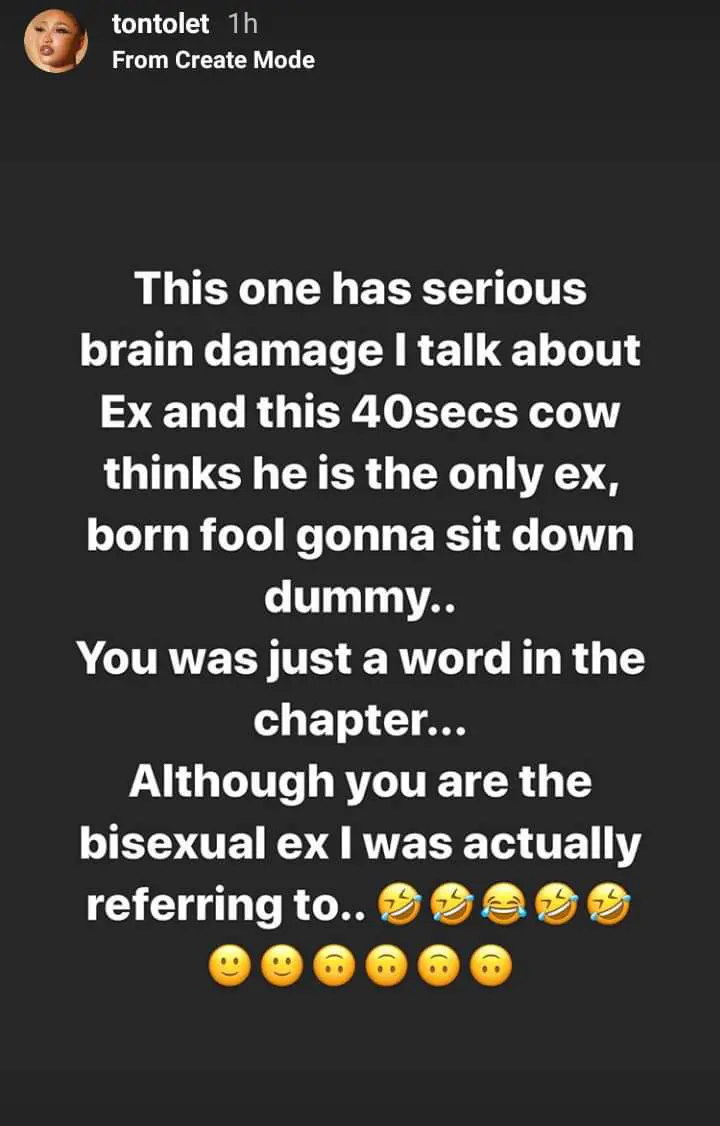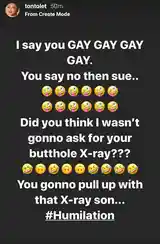 Click to open high quality image >>
Who else thinks she's going s little bit overboard with this shaming thing? Or was this whole thing scripted?