As we all know that this day's Social media only full of different kind of things and different kind of people which we can tell, but I was so surprised when I was scrolling down on my Facebook wall and sees this girl post, She says "I'm Disable still yet i Can't find a Lover, please help me, what am i missing😭😭" as she cried out on facebook for help.
And this will make it twice that I have come across this lady issue on net, in the other side she said "she needs a serious man who can love her for who she is" that money is not problem, all she need is love.
Does these mean that boys are nowhere to found anymore?, because I don't understand this world anymore, everywhere you go now the % of girls who are searching for boys are more than the boys who are looking for girls.
See screenshot and the reactions of the social media users below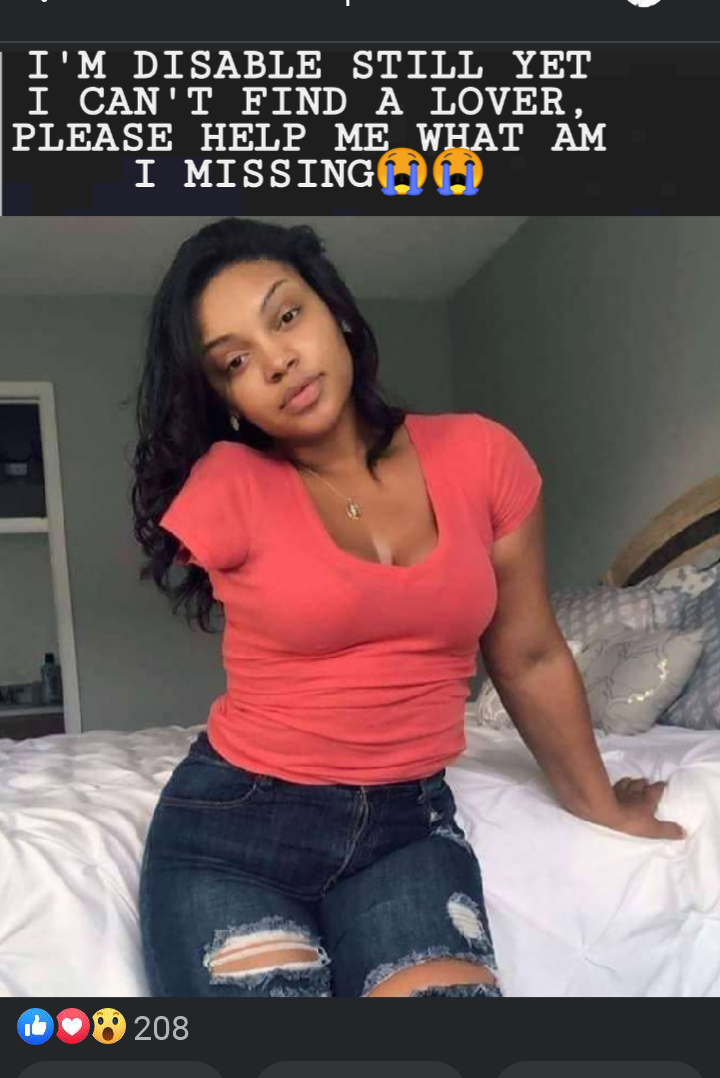 Photo Credit: Facebook post.
See Facebook users reactions below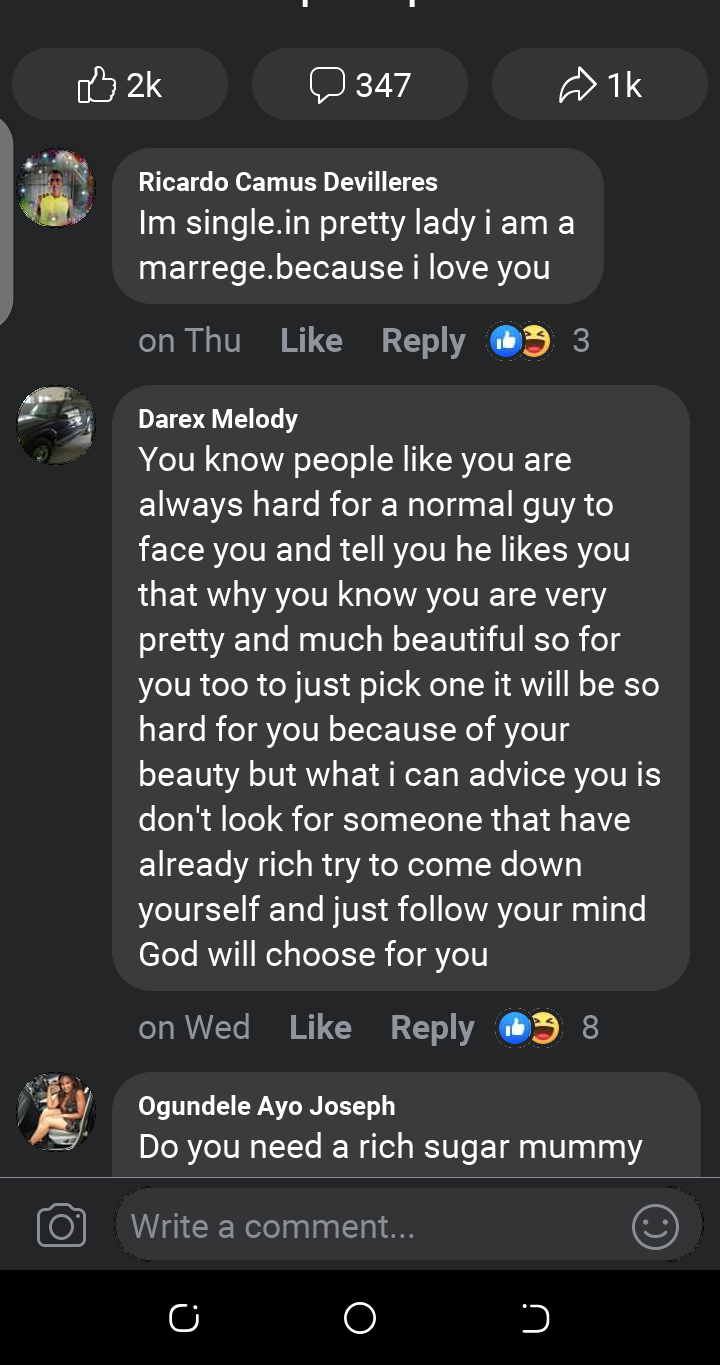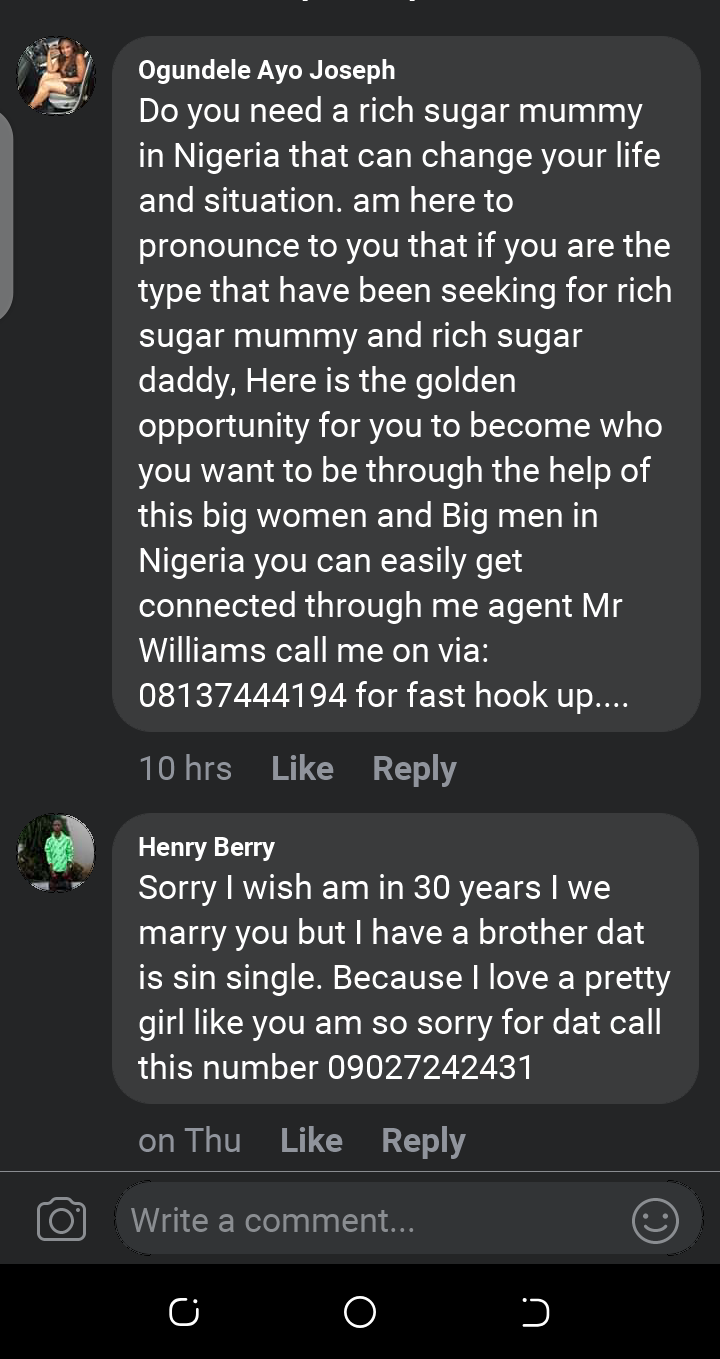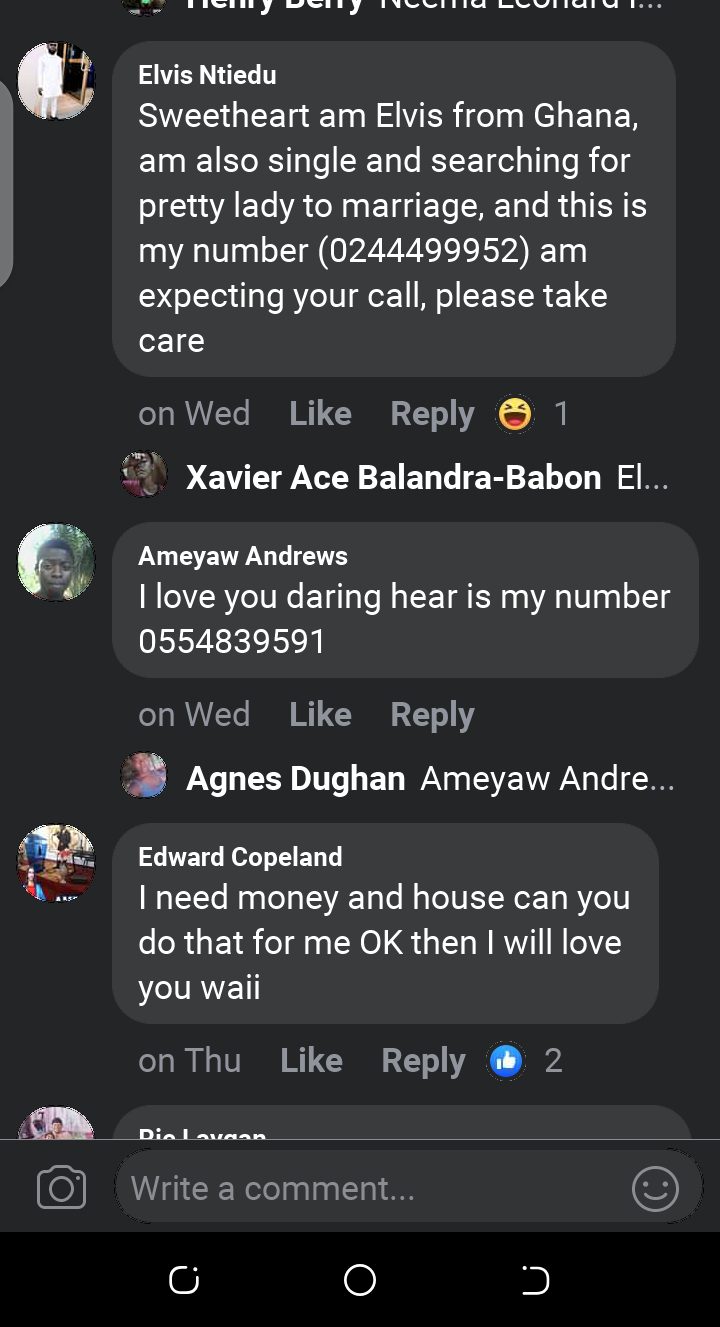 These are the shots we can take, there are many more of this.
So let hear from you, Will you accept this kind of relationship? Or will you just walk and pass?
You highly recommend to drop your own oppion or advice for this pretty damsel.