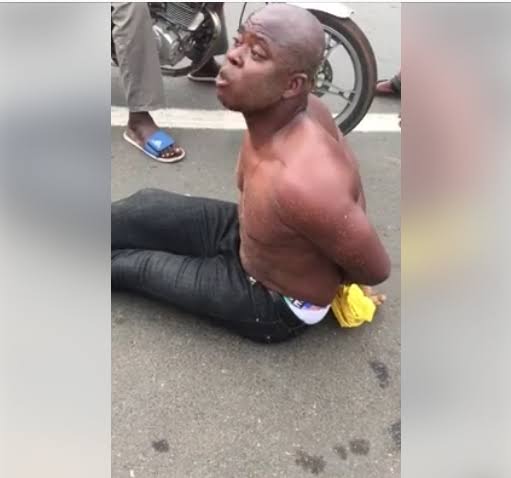 In Agbor, Delta state, it was reported by eye witness of a rich man who confessed of how he got his wealth. He explained to those who were listening to him that he never would have confessed, but he was tired of living a lie, so he told them he wanted to quit and they refused, ever-since he's been hunted by the dirty they serve in the shrine.
He told of how he goes around searching for newly born babies between the age of 0-7 days, he does his search form hospitals to other maternity facilities, he told of how he pays some nurses huge amount of money to help him get babies for the rituals.
"When you get into this mess, it's closely impossible to opt out, because of the benefits it comes with, but along the way you'll notice that the demands is more than the benefits"said Mr Divine the ritualist who's confessing.
People felt pity for him after he narrated the whole story, while others felt disgust and hate for him. The question now is should he be prosecuted or should he be spared since he confessed?
That's the word of people on the streets though, the police arrested him from his apartment at Agbor on Wednesday 19th February 2020 for further interrogation.
Source: Eye witness