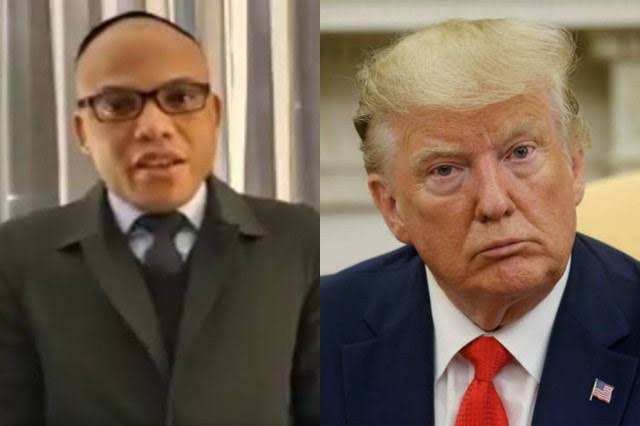 The leader of the Indigenous people of Biafra, Mazi Nnamdi Kanu has called on the people of the southeast that date has been fixed for the Biafra agenda to be discussed and this is the time to watch the happenings in Nigeria.
We need to be calm because false prophets will be used to destabilize the Igbos so that Biafra might not be achieved.
Read This:Biafra: I will roll out my next agenda now that my parents' funeral is over, – Nnamdi Kanu.
He said the world leaders have made it known to other regions in Nigeria that nothing will stop Biafra restoration and that if they like they should form a parallel group to fight for their regions.
The southwest formed Amotekun because of insecurity in the southwest while the northerners youth formed Sege ka fasa. Later the southwest has been agitating for Oduduwa as a country.
Also Read:International Community to go US Supreme Court for the restoration of Biafra as a Nation – Nnamdi Kanu reveals
We the Igbos we need to be united so that Biafra will first be declared before any of them come up. The world leader supported us and also be careful not to miss it.
Nnamdi Kanu said that plans have been put in place to meet with the US president with some members of IPOB, on the 13th March 2020 in other to discuss the new strategies to surprise Nigeria about Biafra.
Biafra is near let us come together to achieve this.