This is Worth Inspiring!!
This pretty Nigerian girl have narrated how she suffered for many years of selling moi moi, drinking garri with salt everyday even when she sold oranges just to make sure she sees her siblings pays their school fees.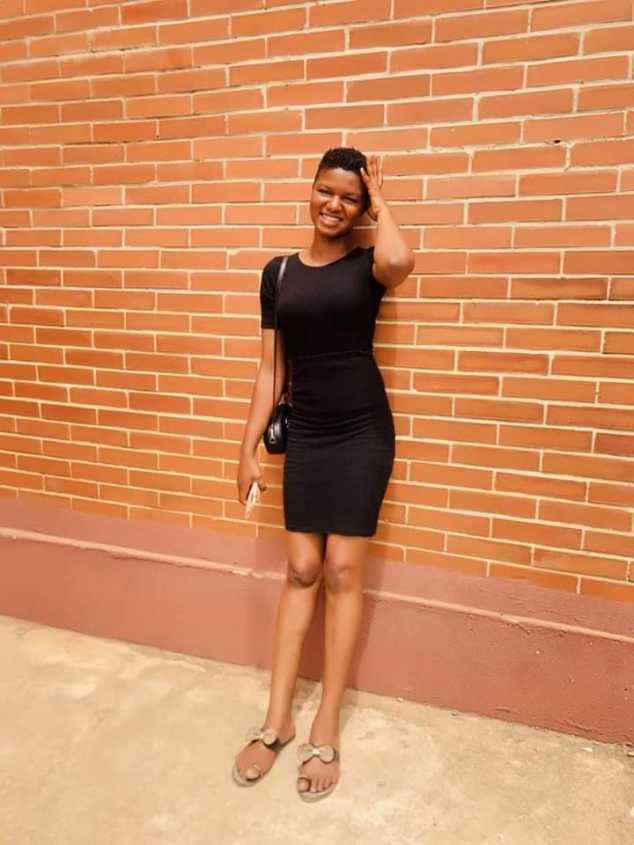 Today God have remembered her and blessed her with a Mercedes Benz, for her the suffering worth it.
According to the young lady,
Finally God has decided to bless me It's not easy but the sufferings were worth it I remember when garri & salt was my daily food
How my teachers used to pursue me out of school because i was unableto pay my school fees.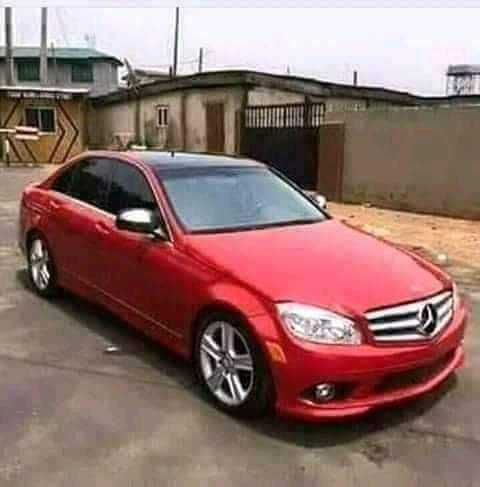 Is it how i sold orange to make sure i see my siblings & i through primary school Is it how i started selling moi moi street to street during secondary school days Anwu charam pieces
But thank God, it ended in praise.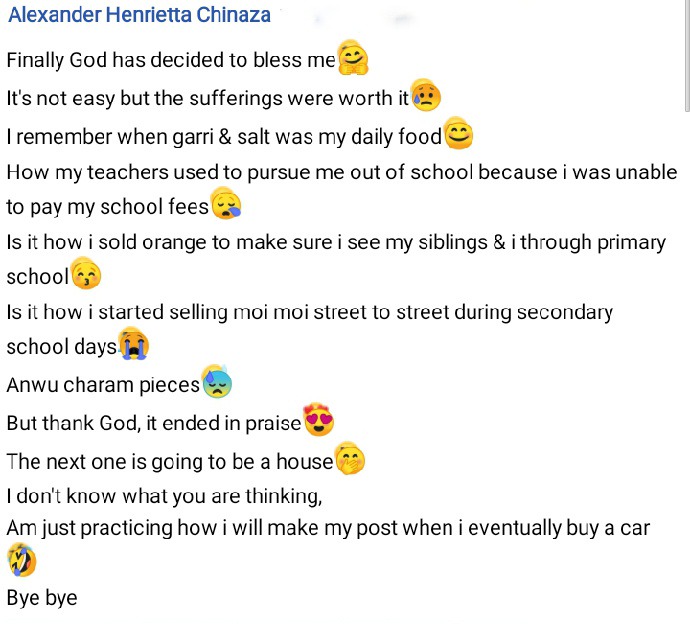 The next one is going to be a house I don't know what you are thinking,
Am just practicing how i will make my post when i eventually buy a car Bye bye.