Onoja of the Ugbudu community of Ogbadibo local government area of Benue state is dead, as wives queed up for him to satisfy them.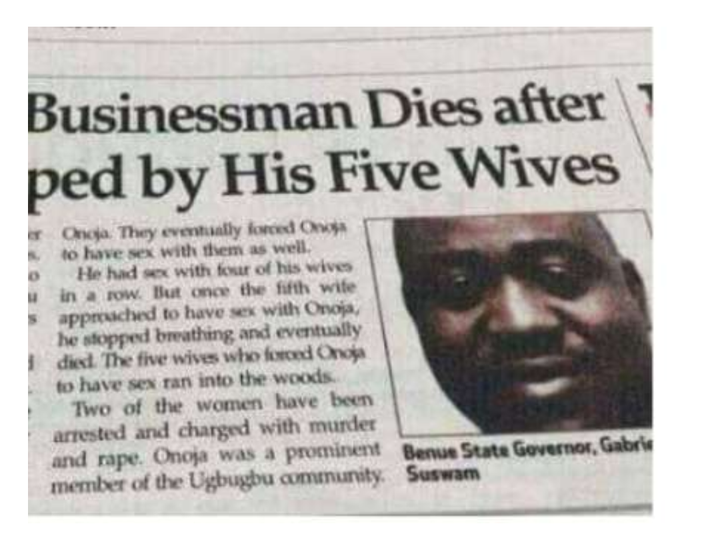 Marrying six wives is no problem but trying to satisfy all six of them one night? That's the problem, even an adult movie star may not be able to do this with all the drugs he would be given.
Being a rich man with many flourishing businesses, he got married to six different women (for only God knows why) who were always in the mood for Intercourse, as the pressure for satisfaction became more, he allegedly gave up the ghost one of the nights.
Reports have it that he was always forced by his wives to bed, at least 4 of them per night, until this unfortunate day came where he couldn't go on but was forced until he died there in bed.
People said that the wives were always jealous of each other if he didn't sleep with one of them, so the result of his death could also be chanelled to jealousy.
This happen in Ogbadibo local government area of Benue state, Nigeria.
My question now is, who killed the man?
Did he kill himself or his wives killed him?
Remember he was not forced to marry so many wives.
Comment, Like and Share