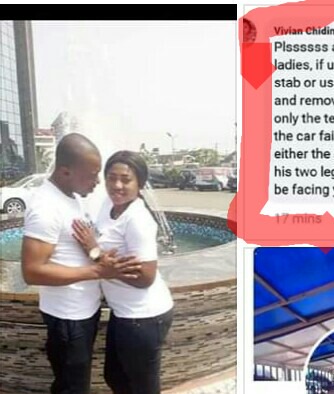 Things are now getting out of hand. Since ladies now devise means of getting rid of cheating husbands. In Nigeria marrying more two women is not crime, though it is a sin in Christendom and the bible frowns at it.
A lady named Vivian chidinma took to her Facebook page and made a comment on extraordinary mums and singles Facebook group. In her speech, she said that "if your husband cheats, don't stab or use hot on him, simply go and remove is car break, my dear only tension will kill him when the car fails break, if he survives it either the spinal cord will break or his two legs. With that, he will only be facing you"
The statements made by her has generated a lot of mixed reactions on social media especially on facebook .
Reports has it that, immediately the statements was made, Facebook fans snapped her comments and sent it to her husband. As soon as she knew that her statement has gotten to her husband, she quickly deactivated her Facebook account so that her husband wont have any evidence.
Funny enough, her husband got the reports about her and sent her packing immediately. Recently her statement was sent out on Facebook groups and many of her fans reacted about her statement. See pictures below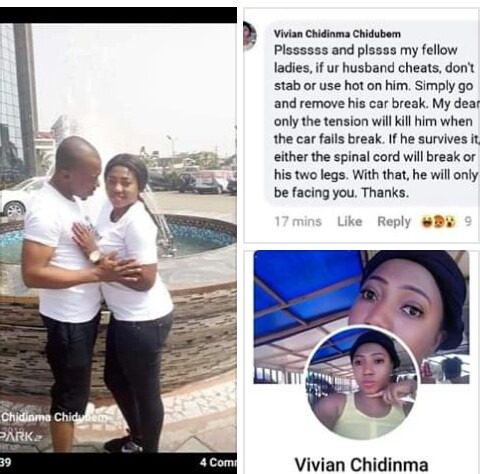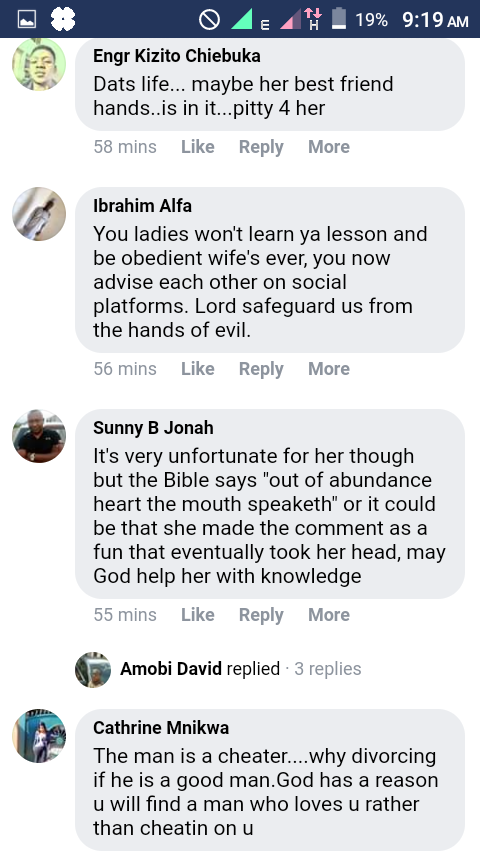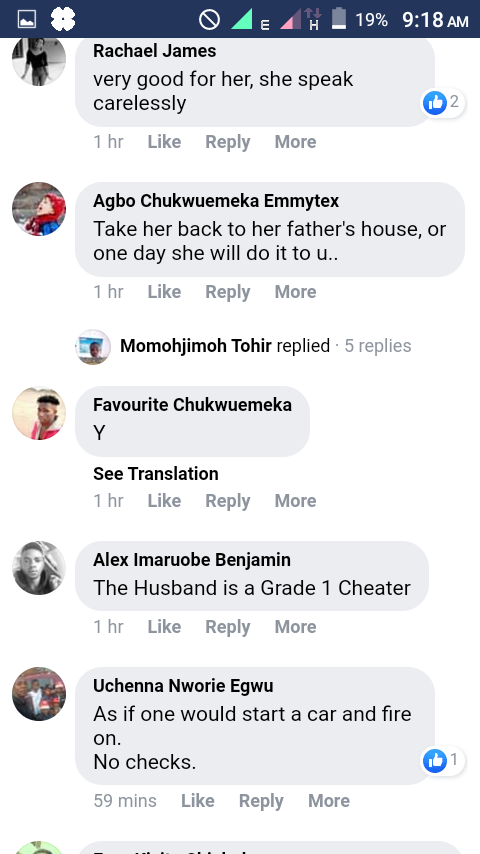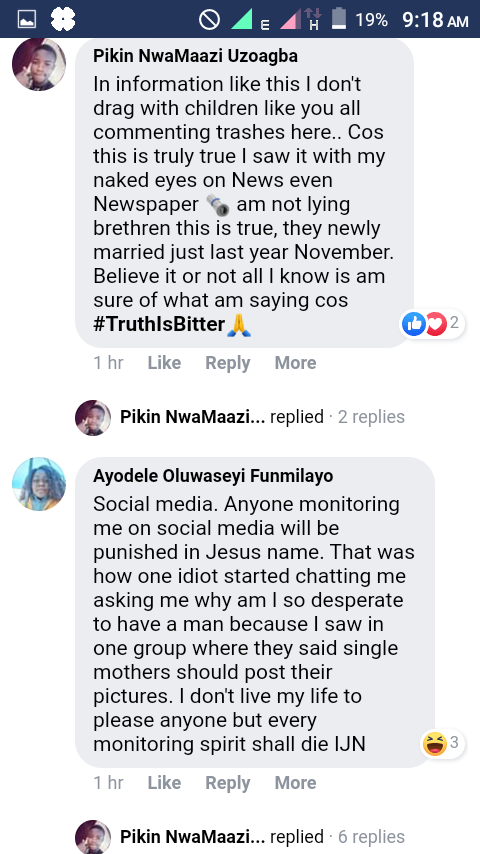 My take on this is that, it is unlawful for a woman to even think of persecuting her husband if found cheating on her. But her case has made her helpless
Please share this article to your friends, and also air you own views using the comment box concerning her statements