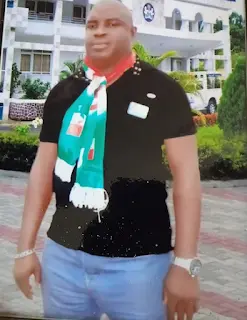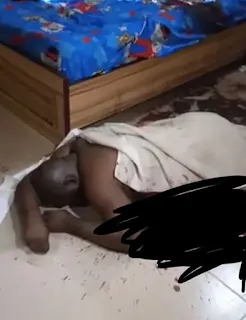 Facebook user , Iykechukwu Ikechukwu has shared how a Nigerian man identified simply as Daniel was reportedly stabbed to death by his wife at about 2:26 a.m this morning.
According to him,  the man never cheated on his wife and only preached "repentance" to her and the suspect has since been arrested.
He wrote;
" My neighbor was stabbed by his wife, Rest in peace, best man…we do crack jokes everyday if we come back from work….chioo I will see you no more..
Nobody should say anything about best man cheating, he is not a cheating type, yesterday he was preaching to his wife to repent but rather than repenting she killed him in the middle of the night…"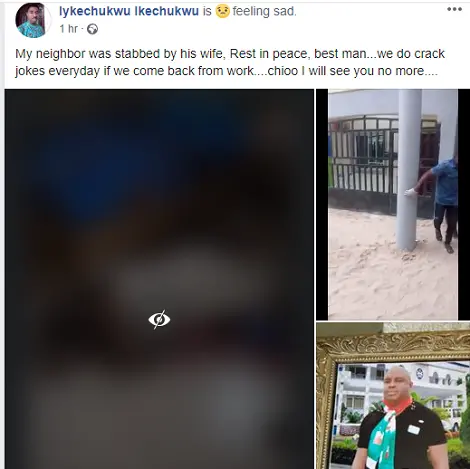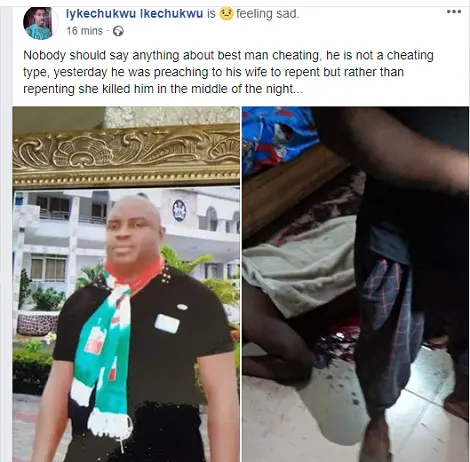 Related