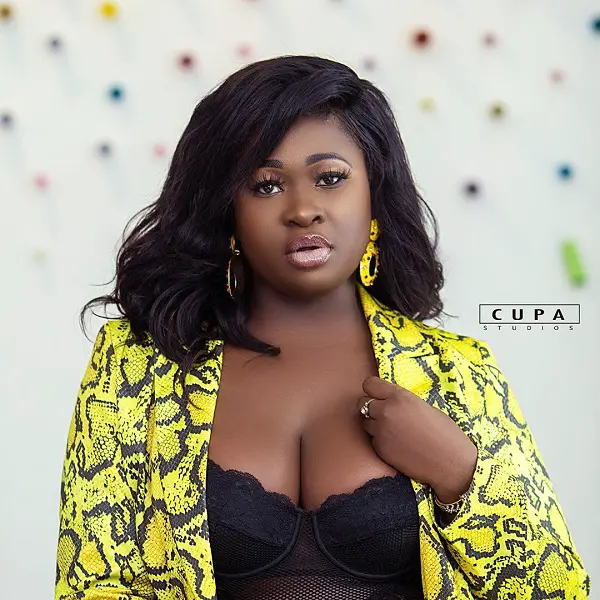 Recall! A few months ago, a snapchat blogger, Fatpu$$y055 released an 'at0pa' video of sister Afia.
Today, singer Sista Afia has finally debunked reports of her involvement in a leaked 'atopa' video some months back.
The blogger alleged that Sista Afia's 'tonga' is so big that her boyfriend used his legs to 'chop' her because his small 'cassava' couldn't fit in and recorded her unaware because she was on ecstasy pills.
Speaking in a recent interview on Accra based Hitz FM, Sista Afia denied the allegation that she was the one in the 'atopa' video.
According to her, the 'tonga' is very small and can't accommodate a man's foot as portrayed in the 'at0pa' video.
"That was never me..Whoever was in the video,a man was putting like a whole foot…me my own is small so how can…" Sista Afia told Andy Dosty in an interview on Hitz FM
"Come on that is never me.I will never do stuff like that. That is like a video they took from a p0rn site and they posted it"  Sista Afia disclosed.
Watch the video below;