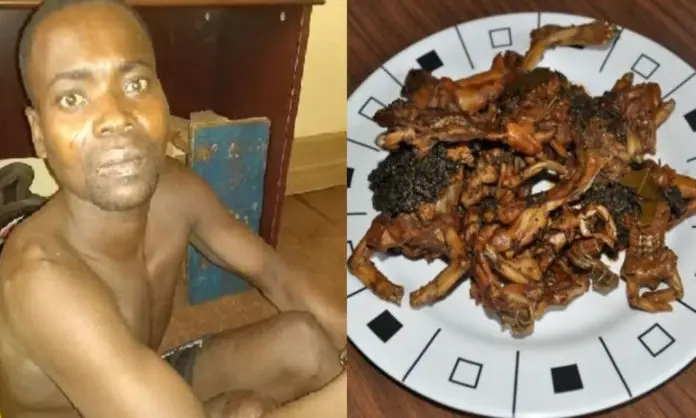 A man has reportedly been shot dead by his own brother after clashing with him over dog meat.
The deceased Attah Azimma died
age 30 during a fatal fight with his brother after confusion erupted over who deserved
the head of a cooked dog meat.
According to reports, the deceased
brother identified as Kwaku Kandarira, 35 was the one who cooked the meat but Attah
wanted to outsmart him by taking the most enjoyable part of the meat which
Kwaku did not agree to.
This led to a brutal fight
which ended in a loss of life after Kwaku went to his room, took out a gun and shot
Attah in the head.
This unfortunate incident according to reports happened on Thursday, 17th January, 2020 at Papaase in Assam in the Ashanti Region.
The corpse of Attah has been deposited at the morgue whilst Kwaku Kandarira, the suspect is in police custody.
Ghgossip.com learned that the gun Kwaku used has been picked up by the Police as an exhibit.
Interestingly, the suspect and
the deceased according to residents lived in the same house.