A man found out his wife had been cheating for past 10 years. He took to Facebook to get things of his chest, and his perspective on the entire ordeal is a must-read for everyone.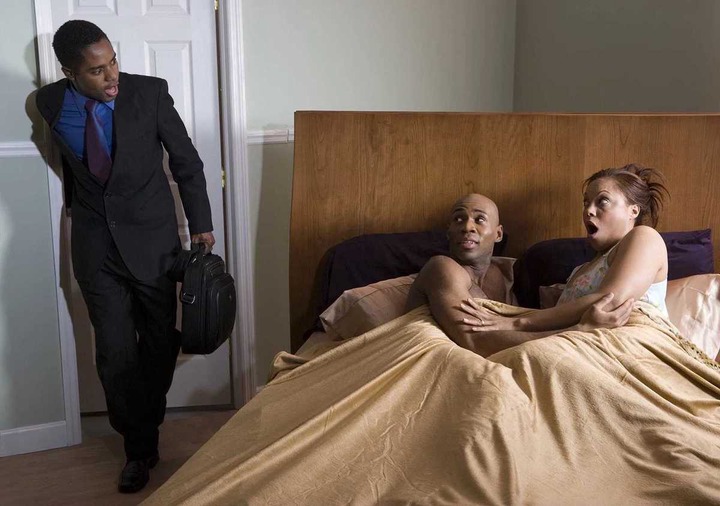 "Hi, My name is Joseph. I've been lurking for a while, but I've finally made an account to post this. I need to get my life off my chest. About me. I'm a 46 year old banker and I have been living my whole life the opposite of how I wanted. All my dreams, my passion, gone. In a steady 9-7 job. 6 days a week. For 26 years. I repeatedly chose the safe path for everything, which eventually changed who I was.
Today I found out my wife has been cheating on me for the past 10 years. My son feels nothing for me. I realized I missed my father's funeral FOR NOTHING. I had been dating my wife for four years by then. Young love. She loved my spontaneity, my energy, my ability to make people laugh and feel loved.
Now, we get to where it all went wrong. My biggest regrets. I was 20. I was the only child. I needed to be stable. I needed to take that graduate job, which would dictate my whole life. To devote my entire life in a 9-7 job. What was I thinking? How could I live, when the job was my life? After coming home, I would eat dinner, prepare my work for the following day, and sleep at 10 pm, to wake up at 6 am the following day. God, I can't remember the last time I've made love to my wife.
Yesterday, my wife admitted to cheating on me for the last 10 years. 10 years. That seems like a long time, but I can't comprehend it. It doesn't even hurt. She says it's because I've changed. I'm not the person I was. What have I been doing in the last 10 years? Outside of work, I really can't say anything. Not being a proper husband. Not being ME. Who am I? What happened to me? I didn't even ask for a divorce, or yell at her, or cry. I felt NOTHING.
Now I can feel a tear as I write this. But not because my wife has been cheating on me, but because I am now realizing I have been dying inside. What happened to that fun-loving, risk-taking, energetic person that was me, hungering to change the world? I remember being asked on a date by the most popular girl in the school, but declining her for my now-wife. God, I was really popular with the girls in high school. In university too. But I stayed loyal. I didn't explore.
Now i regret doing nothing with my energy when I had it. My passions. My youth. I regret letting my job take over my life. I regret being an awful husband, a money-making machine, not being emotionally there for my son. Being a damn emotionless wallet.
If you're reading this, and you have a whole life ahead of you, please. Don't procrastinate. Don't leave your dreams for later. Please, do something with your life while you are young. DO NOT settle down at 20. DO NOT forget your friends, your family. Yourself. Do NOT waste your life.