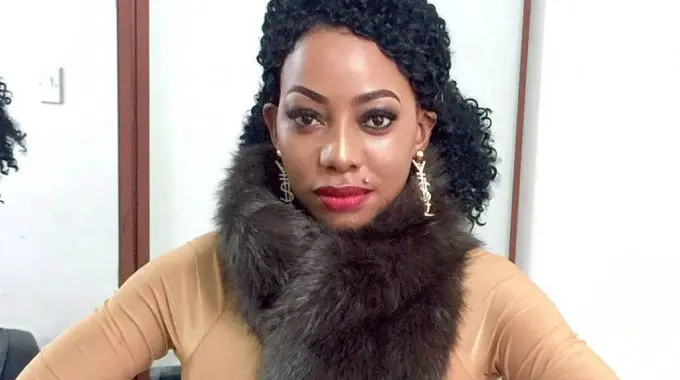 Bad Black is bad news!
Real names Shanita Namuyimbwa is a legendary street girl who has seen it all.
She prides in her trade on the streets which has made her what she is today.
In an interview with cadilblog, the loud mouthed queen of the street revealed she still holds men high.
She went on to burst out that she is bonking eight guys and has no problem with them.
Bad Black shocked: "I am bonking 8 white guys, I give them everything they want without any of them complaining."
She went on to say that she wants guys with circumcised casssavas and anything short of that receives a big no.