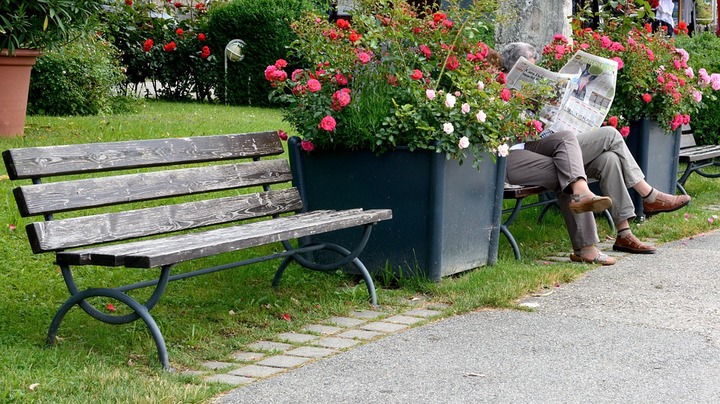 In the last three days. I have not been able to sleep. I have been thinking of how to break the news to this man. It's even worse because my family loves him too much and would rather disown me than watch me walk away from him.For context, let say I come from a very poor background. We were so poor that my parents made it known early to us that higher education was beyond their capacity. There was no way they could afford to send five children to school at the same time or even at different times. However, they tried their best to ensure that we all went to good secondary schools and graduate with good results.
After my secondary school, I started work as an apprentice at a fashion designer's place near my house. However, at around the same time, my younger brother was preparing for WAEC, which means my parents had to pay certain dues.
To pay for my apprenticeship in other to avoid embarrassment, I decided to go and work for some times, at least that way I'll be able to get money to pay up and even buy my own sewing machine.
It was at my place of work that I met a man, yes, he's married and a Muslim, But he never talked to me like he wanted to marry me or even date me. Because he's quite young, we really vibe so much that I was able to confide in him. From there, we got talking more and he offered to help me.
After realizing that I had a good WAEC result, he persuaded me to take JAMB and from there I got admission to study an Education course. Although I keep a good record while in school, I still worked on my fashion designing.
In the long run, it was unavoidable that my family wouldn't know about him. He became a regular visitor in our house. My parents even call him their son to his face, and behind him they refer to him as their son-in-law, there's no amount of denial from me that could seem to convince them.
I should confess everything; he is familiar with my family to the extent that he built the family a house. Yes, my dad was able to save money to buy a land after many years, but with this man's help he was able to complete the house when I was in my second year.
With my business which I was able to set up bountifully, thanks to this man too, I have been able to support the family and send my 2 younger siblings to higher institution.
Now, this man who's been my helper is the source of my dilemma. A few days ago, he was talking about when I'll like to get married and settle down finally. Mind you, I'm in my final year, and the thought of marriage has crossed my mind more than once, but I never imagined that I'll be getting married to him, not at any time.
Now, the way he's talking it's like he expects me to marry him. I'm not a wicked person because I'm really grateful for all his help. But will I marry a man I don't love?