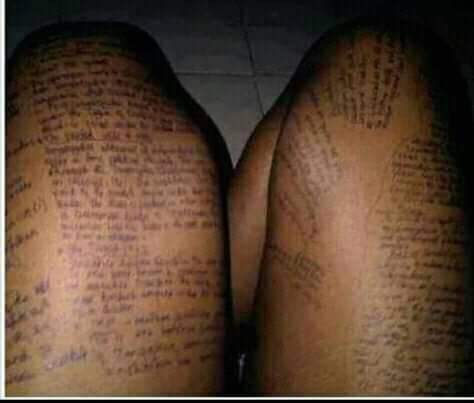 A final year student of a reputable university whose name has been withheld was caught cheating during her exams.
She denied cheating until a female lecturer was told to pull off her skirts. It was discovered that she's copied some pages of notes in tiny writing on her laps.
Sources have been unable to confirm what judgement or punishment was given to her.
But then malpractice is a major issue in Nigeria universities which the government is trying to curb and rectify, cos it has eaten deep into the system. Many students have resolved to cheat than to read and this is a major constraint we are facing in the labour market.
Employers have revealed that graduating students are not qualified to fill in the positions available probably because most were not trained or did not undergo necessary procedures of learning.
What do you say yo this