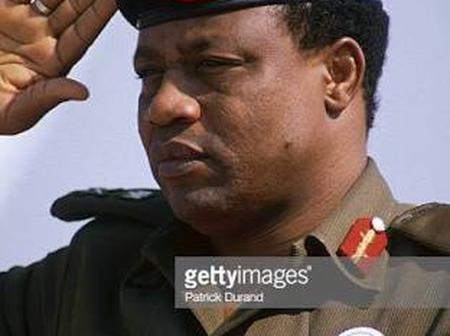 Former military president, Ibrahim Badamasi Babangida, also known as IBB has declared that the Nigerian government has not been able to truly unite all parts of the country 50 years after the Nigerian Civil war that ended in 1970.
Babangida, speaking during an interview with Channels recently said the government can actually do more in this regard.
The Nigeria civil war lasted for about 3 years -1967 and 1970 between Biafra and the Nigerian troop after the former declared that they were seceding. The war ended after Biafra surrendered and the then Nigerian leader, Yakubu Gowon declared that there was "no Victor, no vanquished ".
However, 50 years after this event some still clamour for creation or recognition of the Biafra republic.
Perhaps this is the reason the former president made the statement.
In order to nip in the bud this perennial issue of clamouring for an independent state, the current and coming governments must take deliberate and tangible steps to give all Nigerians a sense of belonging in order to reunite every part of the country (considering that previous administrations do not have the opportunity of acting on it anymore ).
Perhaps, it is only in doing this that Nigerians can truly forge ahead.