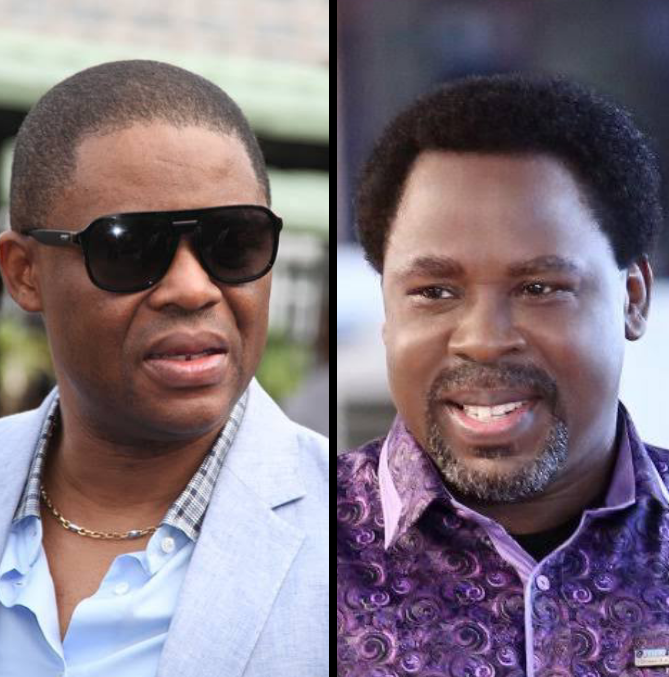 Former Aviation Minister under President Olusegun Obasanjo, Femi Fani-Kayode (FFK), has endorsed the genuineness of popular Nigerian cleric, Prophet T.B. Joshua.
He gave his endorsement after a prophecy T.B. Joshua gave a few days ago concerning the Royal Family of Britain, came to pass yesterday.
T.B. Joshua had prophesied that except prayers are raised consistently for the royal family, that they may suffer one or two setbacks.
True to his words, Prince Harry and his wife, Princess Meghan, made an announcement yesterday that they will be taking a few steps back from their royal duties till further notice.
No one knows exactly what the true problem is, but the royal couple stated categorically that they wouldn't want to be disturbed during this period. They also said they want to be "independent" of the royal family.
Inevitably the statement has generated widespread concern across the globe, with everyone trying to ascertain what is amidst.
In his words, Femi Fani-Kayode (FFK) tweeted:
"A Few days ago, Prophet T.B. Joshua said, 'Pray for unity & understanding among the Royal family because of what I am seeing.'
Yesterday, Prince Harry & Meghan announced they were withdrawing from Royal duties & that they wanted to be 'independent' of the Royal family. This is a fulfillment of prophecy. May the Lord open our eyes to see that we have a true Prophet in this great man of God called T.B. Joshua."
What do you think? Do you agree with FFK's conclusion on Prophet T.B. Joshua?