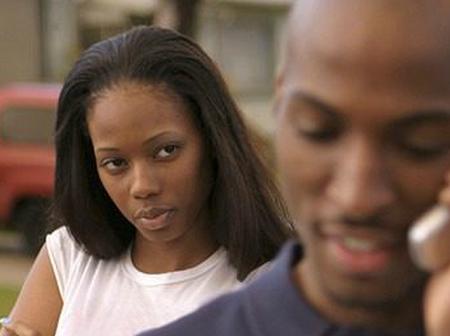 11 Signs Your Partner May Be Sleeping With Someone Else
In its most ideal form, a relationship means that you two have entered a partnership. It means that you both work things out between the two of you like a team, even when you don't agree with one another. It means that you never have to worry about a serious betrayal because you're both working toward the same goal.
If humans would have the inherent characteristic to be alone and happy, perhaps the population would be a lot less and each one us would be occupying our own personal island. However, fortunately and unfortunately, we are highly evolved individuals, for whom to love and to be loved is a very basic necessity. Hence being in a relationship is an option which we do choose, to ensure our "Happily ever after life.
Hence being in a relationship means to live, to love, to smile, to exist with joy!!
There is certainly a way to sort out every difference, you just need the will and the faith strong enough, to make the relationship fruitful. You need to remember, that you enter into a relationship to be happy , and you must be.
Cheating is never to do with how attractive you are. No one likes to think about whether or not their partner is seeing or sleeping with someone else. In an ideal world, no one would have to deal with the heartbreak that comes with being cheated on. Unfortunately, these things do happen. Hopefully, your relationship is one where open and honest communication comes before the possibility of your partner seeking an extramarital affair.
But if that isn't the case, there are plenty of ways to tell whether or not your partner is sleeping with someone else. Of course, context is key. Some of these signs, by themselves, don't mean your partner is cheating. You need to look at the bigger picture, pattern of behavior, and see if it's out of the norm.
SUBTLE DISINTEREST IN SEX
If you feel a shift in romantic energy or if they just don't seem interested in having sex with you anyway," says O'Connell. Perhaps because they're getting sex somewhere else?
THEY BECOME PROTECTIVE OF THEIR PHONE
If your partner, in the past, was not very protective of their phone and "if you notice a change in phone habits — like suddenly on silent all the time", it could be a sign that there's something on there that they don't want you to see, says author Marina Sbrochi.
You've probably had no issue using your partner's phone for something in the past – but now, they seem to be extremely protective, even going so far as to put a lock on it that prevents you from opening it.
THEY'RE (TOO OFTEN) HOME LATE FROM WORK
If your partner is usually home by a certain time every day, but suddenly they're staying late at work, it could be an excuse for them to see someone else behind your back. It's a common enough excuse that many people don't think too much about.
As dating and relationship advice and etiquette expert April Masini says, "When someone stops coming home at the regular time, on a regular basis, be wary. When a schedule changes and there's no comment about why or what he or she is doing differently, it may be because your spouse is cheating on you.
THEY'RE SMILING AT THEIR PHONE OFTEN
If a dog meme isn't the thing on their cellular device eliciting that pearly-white smile, it's a sign they're getting a message from someone…who isn't you…
SHOWERING AS SOON AS THEY GET HOME
Unless your partner does a job like construction, roofing, or something else that's bound to get them dirty, taking a shower as soon as they get off work can be a sign that they're trying to wash away the evidence of another person. They might want to scrub away some errant lipstick, or a hint of cologne or perfume. This is a sign, especially if their showering habits are changing suddenly.
THEY PAY MORE ATTENTION TO THEIR APPEARANCE
This sign doesn't always mean that they're sleeping with someone else – especially if they've already discussed with you wanting to change their appearance. However, if your partner goes from not caring much about how they look, to suddenly preening like a peacock, they may be trying to impress someone else.
Masini adds, "If your partner starts suddenly looking a lot better than he or she used to, they may be cheating." If you're not sure that the person they're trying to impress is you, this can point to a sign of your partner stepping out.
THEY'RE UNEXPECTEDLY TRYING SOMETHING NEW IN BED
Of course, this also doesn't automatically mean that your partner is cheating on you. Usually, something new is going to be communicated between the two of you. However, if your partner is suddenly kissing you in a way that seems learned, or trying something new in bed without having discussed it first, it may be a sign that they're actually figuring this stuff out with someone else.
THEY'VE PICKED UP NEW HABITS
These habits can be anything from suddenly being over-protective of their phone, to not picking up their phone when you call. The new habits that your partner exhibits will often be hard to explain away, and your partner may feel defensive if you try to bring them up. This can be a sign that they're seeing someone else and they don't want you to know about it.
YOU'RE FEELING IGNORED
One of the biggest signs that your partner is seeing someone else, is that feeling you get when you know that you're no longer being appreciated in the relationship. While your partner may think that hiding evidence of the fact is enough, they may not notice that they're treating you differently, and making you feel underappreciated.