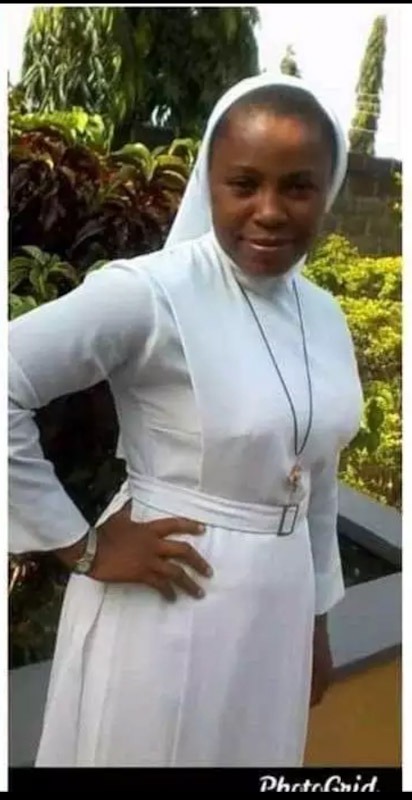 A Catholic Reverend Sister, has started a lots of controversy online after she denounce oath to live a life of chatise to marry her police officer boyfriend.Though, the name of the former Catholic Reverend sister was not given but photos of her in a Catholic Church sisterhood habit and her pre-wedding photos were shared by one Chika Odili, who wrote…
"This Catholic sister left her devotion and married a police officer. happy married life to them. What do you think about this" she said.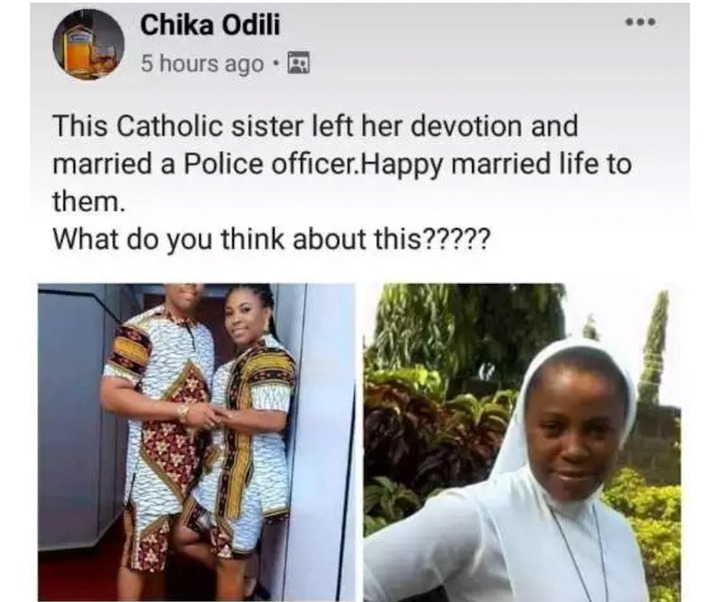 This has however cause a lots of comments by people. Some people condemned her for denouncing her fate to marry a man because she has sworn a oat to live a life of chatise, while another set of people said they her proud of her courage to quit the Catholic Church sisterhood to follow her heart desires instead of living a life of misery or committing fornication.
Guys what do you think? Drop your comments on this.