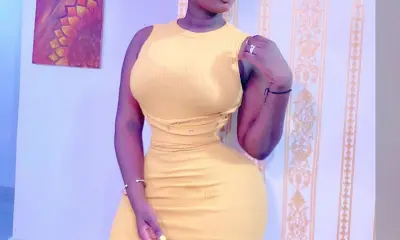 Gambian actress Princess Shyngle says Africa cannot boast of any female movie star who makes money from just acting in movies.
According to her, the movie industry is not that lucrative as some celebrities have made it appear.
Princess Shyngle stated that most of the actresses seen living luxurious lifestyles, engage in sexual activities with rich men to maintain their way of life.
In a tweet, the curvy actress noted that anytime she post a picture, men run to her inbox and are willing to pay any amount to sleep with him.