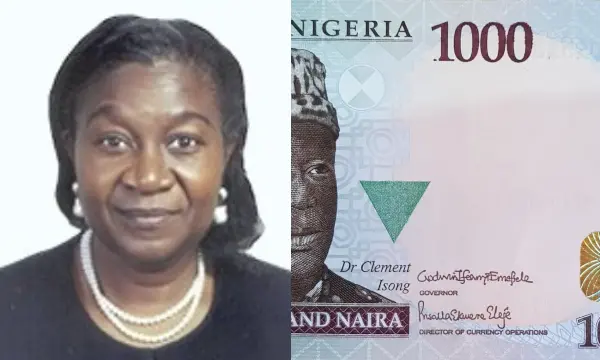 Its quite encouraging seeing women out there making change all over the world.  Well in case you'v not heard, the new currency in Nigeria going forward will be carrying the signature of a woman named Priscilla Ekwere Eleja.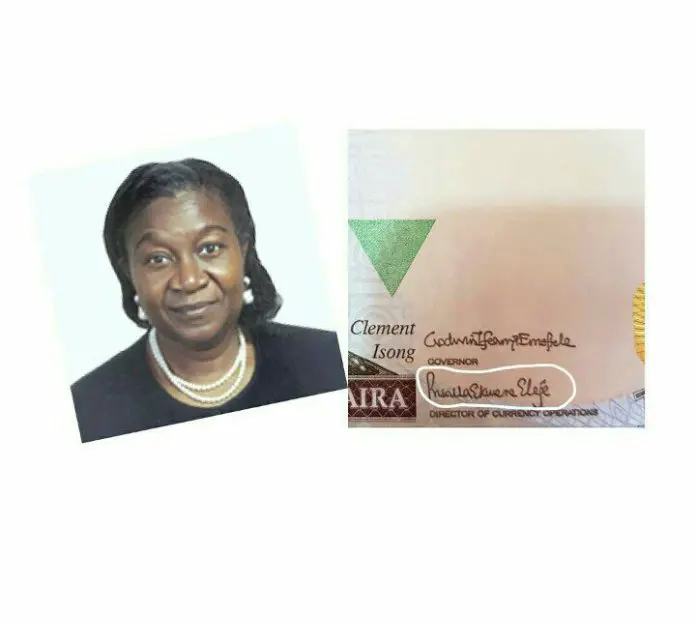 Let me take you on a ride through the profile of this great woman.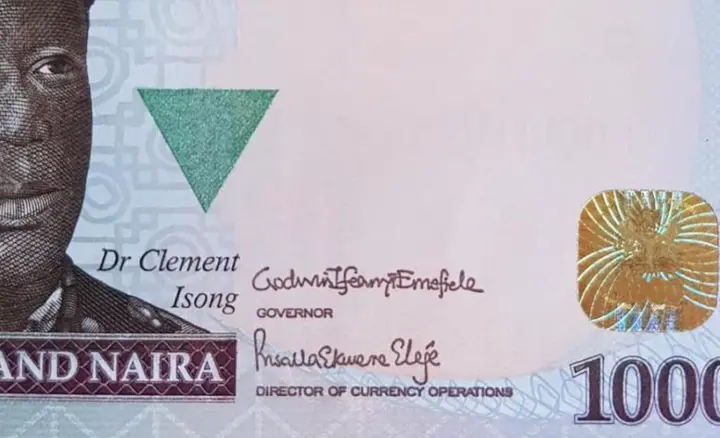 She is the first female director of currency operations at the Central Bank of Nigeria.
The Naira notes that are newly printed will carry Eleje signature, A Nigerian woman who has broken a record that has been in place since the introduction of the Nigerian currency. The woman identified as Priscilla Ekwere Eleje became the first female to sign on the 1000 naira note.
The woman broke this record 61 years after the introduction of Nigerian currency. Eleje is also the first female director of currency operations at the Central Bank of Nigeria. Photos of a thousand naira note with Eleje's signature was shared on different social media platforms. In 2018, Eleje was confirmed substantive director of the apex bank on August 30.
Eleje had studied psychology at the University of Jos. She is also an alumna of the prestigious Hubert H. Humphrey Fellowship programme.
The woman had completed her fellowship programme in banking and management at Boston University, Massachusetts in the United States of America. She is also a Certified Information System Auditor.
The History OF Naira Note
On January 1, 1973, the Central Bank of Nigeria introduced notes for 50 kobo, 1, 5, 10 and 20 naira. The 50 kobo notes were last issued in 1989. In 1991, 50 naira notes were issued, followed by 100 naira in 1999, 200 naira in 2000, 500 naira in 2001 and 1000 naira on October 12, 2005.
On February 28, 2007, new versions of the 5 to 50 naira banknotes were introduced. Originally the 10, 20 and 50 naira were to be polymer banknotes,[ but the 5,10 and 50 were delayed to late 2009 and only the 20 was released in polymer. The notes are slightly smaller (130 × 72 mm) and redesigned from the preceding issues. In mid-2009 when Sanusi Lamido Sanusi took over as CBN Governor he eventually changed the 5, 10 and 50 naira to polymer notes.
On the 1000 naira notes, there is a subtle shiny strip running down the back of the note. It is a shimmery gold colour showing 1000 naira. The triangular shape in the middle of the front of the note changes its colour from green to blue when tilted. The main feature on the front is the engraved portraits of Alhaji Aliyu Mai-Bornu and Dr Clement Isong, former governors of the Central Bank of Nigeria.
On the first prints of the 100 naira notes issued starting December 1, 1999, Zuma Rock was captioned as located in Federal Capital Territory, while actually it is situated in Niger State. Later prints removed the reference to FCT, ABUJA