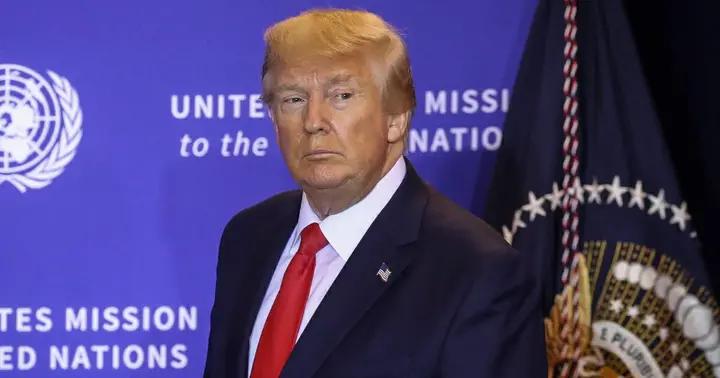 Agency Report
News of the impeachment of US President, Donald Trump has elicited reactions worldwide.
Indeed, micro-blogging site Twitter, has seen a deluge of comments since Wednesday when the news broke.
The United States President, Donald Trump was impeached on Wednesday by the House of Representatives.
He was impeached for abuse of power and obstruction of Congress.
The result was widely expected. However, Donald Trump still remains President. The battle now shifts to the US Senate where the case will now advance to a trial to determine his removal from office.
Donald Trump, the 45th US President, becomes the third occupant of the White House in American history to be impeached.
Equally important, Donald Trump stands accused of withholding military aid. He is also accused of a White House visit to pressure Ukrainian President Volodymyr Zelenskiy; to investigate his political rival Joe Biden and his son Hunter for his own political gain. Further, he is accused of obstructing Congress by refusing to cooperate with the impeachment investigation.
In a 10-hour debate leading up to the vote; lawmakers argued for and against two articles of impeachment alleging abuse of power and obstruction of Congress. Specifically, this was related to the president's dealings in Ukraine.
Meanwhile, the case will now advance to a trial in the 100-seat Senate. Indeed, a two-thirds majority is necessary for a conviction. A conviction would result in Donald Trump being removed from office. Nevertheless, the Republican majority is expected to acquit the president in a trial set to begin in January 2020.
However, the White House has expressed optimism about the next phase of proceedings, despite the decisive vote by the House.
Further, a statement released by White House spokeswoman Stephanie Grisham Trump noted that; "Trump is prepared for the next steps and confident that he will be fully exonerated in the Senate trial."
Meanwhile, Twitter has witnessed a global explosion of reactions after the impeachment. Indeed, the impeachment has remained the top trending topics on the micro-blogging site since Wednesday night.