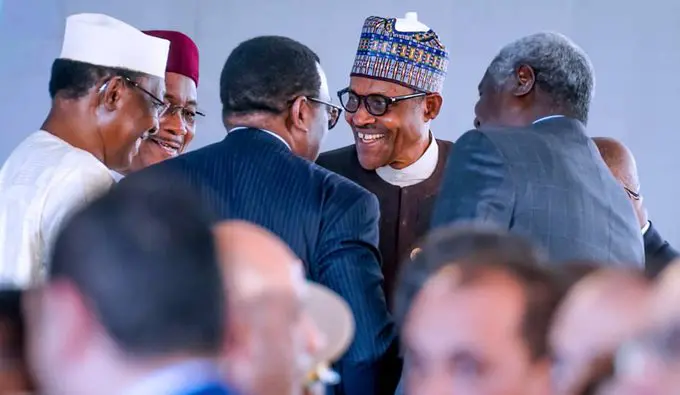 President Muhammadu Buhari has announced that from January 2020, African countries will be able to visit Nigeria with visas.
Mr. Buhari, made the announcement at the Aswan Forum in Egypt earlier today.
"Nigeria to commence the issuance of visa on arrival for all persons holding passports of African countries, President @MBuhari stated this today at the opening session of the #AswanForum for Sustainable Peace and Development in Africa", a tweet from Bashir Ahmaad, media aide to the President reads.
Also, the Minister of Foreign Affairs and International Cooperation of the Federal Republic of Somalia, Amb. Ahmed Awad, thanked President for the decision, according to him, "It's such an exemplary decision".
He is Talented MiizyRence on a studio freestyle mode-he is Talented Artists looking to be signed under any record label-interested investors should contact us.