Hip-hop artist, AKA, took to social media to reflect on the demise of his friendship with Davido, and other Nigerian artists, following his public fallout with Burna Boy.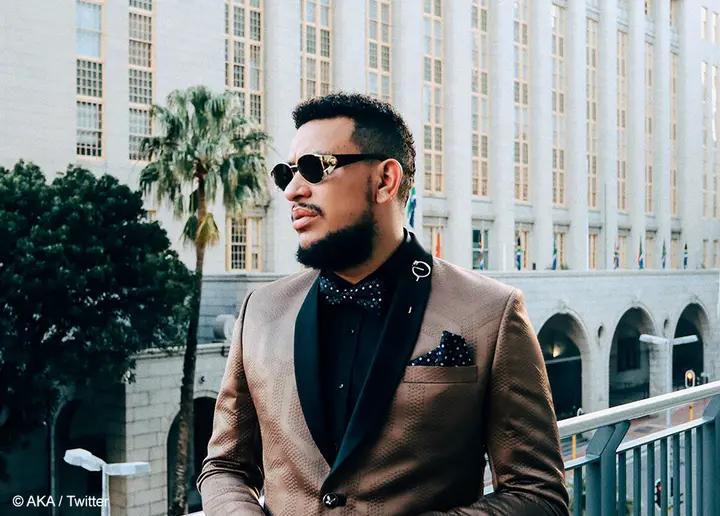 On Tuesday, 10 December 2019, AKA's fans pleaded with him to try and make amends with the Nigerian artists he was friends with. A social media user posted their message with an image of him and Davido embracing. AKA replied with a reflective post, revealing that he missed the friendship and was regretful of the demise of his relationship with Davido and other Nigerian artists.
See the posts below.
Looking at this picture makes me sad. All over some banter *sigh* … https://twitter.com/joel_ttp/status/1204456905457983489 …

Zabom to Africa

@Joel_TTP

Replying to @akaworldwide

Bhova my leader and inspiration.. Bro please restrain yourself from this tweets. i understand ur stance but Please be bigger than this Fave, i will stand by you no matter wat but please lets have peace let it start with you my Superstar… The others we will deal wit dem.
138 people are talking about this
Yeah maybe. All those friendships, all those memories and time spent in Lagos. Down the drain over some bullshit. It's unfortunate. https://twitter.com/boy_feez/status/1204496532772466691 …

February Boy Feez

@boy_feez

Replying to @akaworldwide

Reach out to OBO. I'm sure he doesn't have a problem with you no more. Once OBO cover you, e don finis
48 people are talking about this