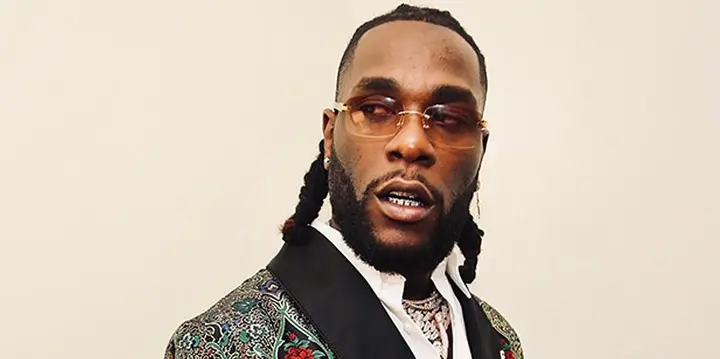 Social media was alight with controversy after it was announced that Burna Boy would be performing at upcoming Africa Unite festivals in both Cape Town and Pretoria. Burna Boy famously got into a heated spat with South African rapper AKA over the country's recent xenophobic attacks. At the time, the Nigerian rapper said he would not perform in SA until "the government wakes the f**k up". Last week, however, Burna Boy apologized for his tweets and announced that he was part of the Africans Unite concert line-up which was due to take place this weekend. Now, after the intense controversy surrounding Burna Boy's performance, both shows have been cancelled.
"Following extensive engagement with Burna Boy's management team, Phambili Media and Play Network have decided to withdraw Burna Boy from the Africans Unite Concert. As a result, both legs of the concert which were set to take place on the 23rd of November 2019 at Hillcrest Quarry, Cape Town and 24th of November 2019 at Sun Arena, Pretoria have now been cancelled," Emma Ngomane, the show's publicist said in a statement.
She added that "The decision to cancel the Africans Unite Concert comes after the call from the Tshwane Entertainment Collective to boycott the Africans Unite concert in Tshwane. With the increasing threats of violence from other unfortunate segments of the public and without any government intervention, Phambili Media and Play Network Africa were prompted to take the threats and warnings seriously, as the safety of all artists and attendees could not be guaranteed. We then decided to cancel the concert. The safety of all attendees, artists and crew comes first."
However, while the concerts have been cancelled, the organization does not regret including Burna Boy to the line-up. "We do, however, stand behind our decision for the initial inclusion of Burna Boy in the Africans Unite Concert line-up. As one of artists at the centre stage of the xenophobic attacks uproar, we saw fit to engage him to be a part of the Africans Unite campaign that aims to ultimately change the current negative narrative to that of solidarity and unity. It seems we have failed in this regard," the statement reads. "As organisers of the Africans Unite Concert, we continue to advocate for unity and peace. Moreover, we condemn any form of discrimination, violence or aggressive behaviour towards any person due to their gender or nationality."
Anyone who bought tickets through the Computicket website and has not yet collected their tickets can contact the call centre on 0861 916 8000 for a full refund to the card used for payment. Tickets bought at Computicket or Shoprite must be returned to any of the outlets for a full refund. For Webtickets refunds, simply login to your Webtickets profile, click on "MY TICKETS" and click on "CHOOSE ACTION" and "REFUND TICKETS" next to your transaction. If you paid via Pick n Pay or EFT, you will be prompted to enter your banking details and receive a confirmation email.
Feel free to comment, share or tweet