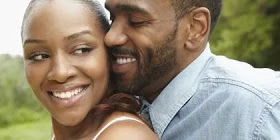 Kalenjin women are the most adorable to have as a wife or girlfriend. They have unique features that every man wishes to see in her woman. Here are the 5 reason why you should marry a Kalenjin woman;
1. Trustworthy
A Kalenjin woman trusts alot in true love. She will stay with you in times of trouble and happiness as the bible dictates.
2. Faithful
Most of the Kalenjin women believe that when a man falls for them, it means they truly love them and never will they set an eye on another man.
3. Perfect In Bed
Every time you spend a good time with a Kalenjin woman, you will hunger for more days to be with her as she's good between the sheets.
4. Respect For a Man
This is the one thing you will never lack in a Kalenjin woman. She will always respect you as the head of the family.
5. Very Generous
Generosity is a norm Kalenjin ladies learn from their elder women. For example, when a visitor requests for water, they can give a glass of milk instead.