A pretty Ghanaian lady has taken to social media to beg for help in getting a boyfriend. According to the lady who is willing to pay GH¢1000 each month to the boyfriend, she just wants to feel how other ladies who have boyfriends feel.
The young lady, Lovia has only one condition for the boyfriend who is willing to be with her. Lovia wants the guy to text her good morning and goodnight each day.
SEE ALSO: 10 Gorgeous photos of Naa Dromor, the Ghanaian Instagram Slay Queen who has been poisoned by her boyfriend in the USA [SEE]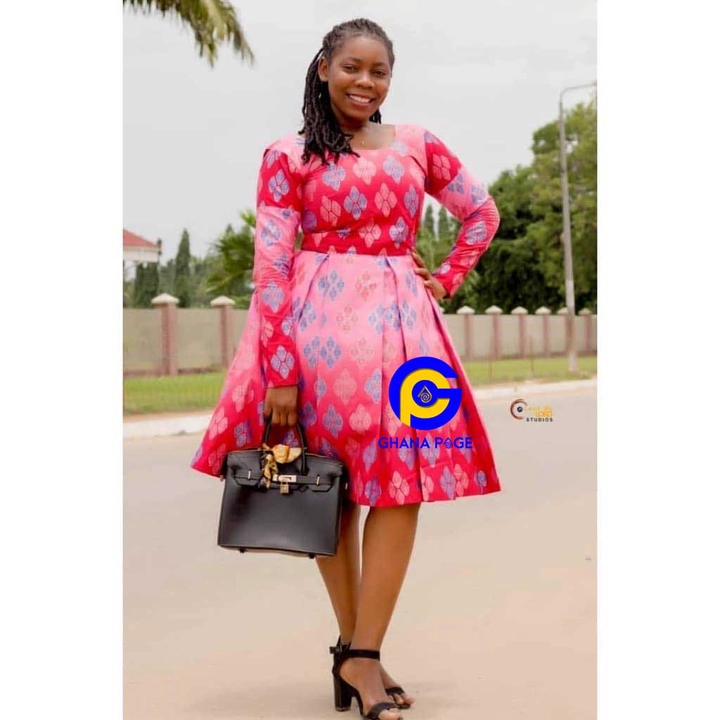 Lovia took to her twitter page and she tweeted:
I need a guy who will send me a good morning and goodnight texts. I'm willing to pay GH¢1000 per month. I wanna feel what other ladies feel la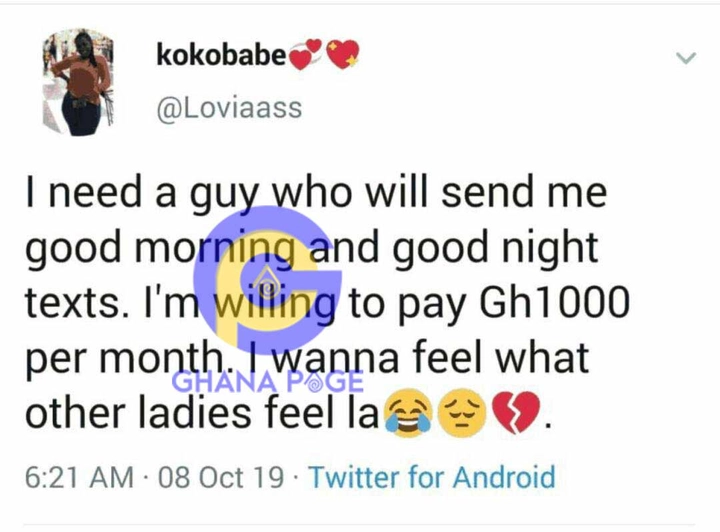 Well, to the Christians on social media, Lovia's tweet is not a surprise to them because such a time that women will chase after men have been stated in the bible already.
SEE ALSO: Aliko Dangote finally replies Shatta Bandle? – Here is what he said in an interview
has gathered a lot of reactions with the male followers requesting for the opportunity to be employed as the boyfriend of Lovia.