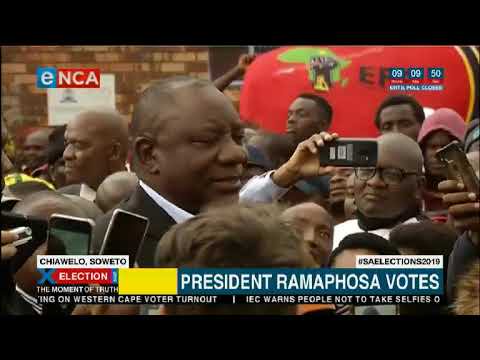 JOHANNESBURG – President Cyril Ramaphosa has cast his vote in Chiawelo, Soweto.
Ramaphosa was accompanied by his wife, Dr Tshepo Motsepe and IEC chairperson, Glen Mashinini.
"I am excitingly confident. The response of our people to voting is amazing. The nation and our people are energised to cast their vote and they can see that with their vote, they are heralding a new dawn. A new beginning. A period of renewal."
This is a vote that reminds us of 1994."
Deputy President, David Mabuza voted at Azuri Farm in Barberton, Mpumalanga.
Opposition party leaders have also cast their votes.
Cyril Ramaphosa ✔@CyrilRamaphosa
#iVoteANC https://www.pscp.tv/w/b6KcFDF4a1FEQkxtTlBsanp8MVprS3pyUXdyZVJLdkb2TsVsBwyo7PJntapImtdiHZAn7wnpS70yO9mDc995 …33811:45 AM – May 8, 2019Twitter Ads info and privacyCyril Ramaphosa @CyrilRamaphosa#iVoteANCpscp.tv200 people are talking about this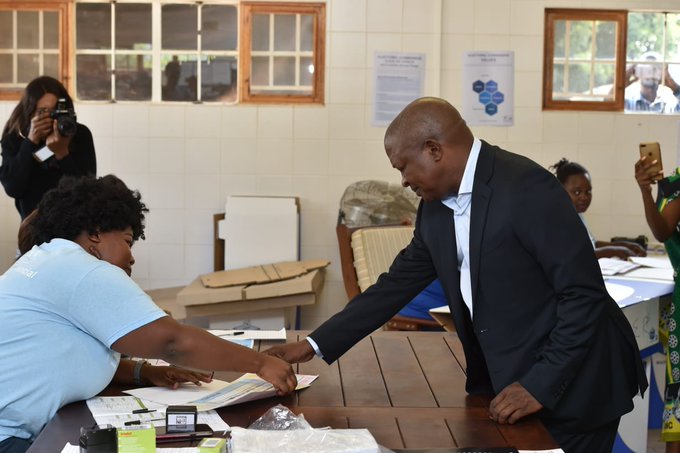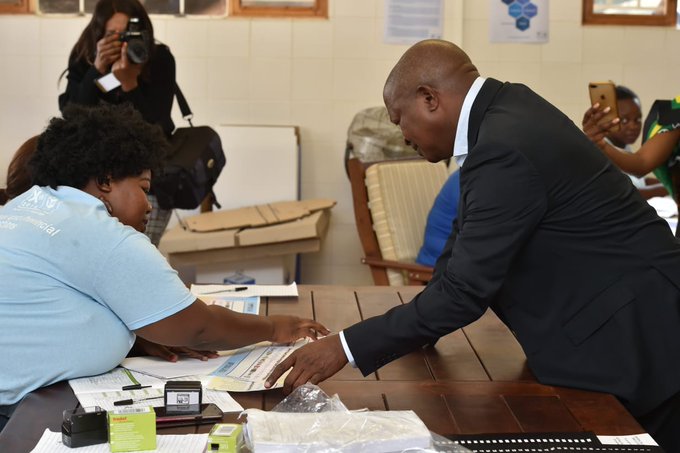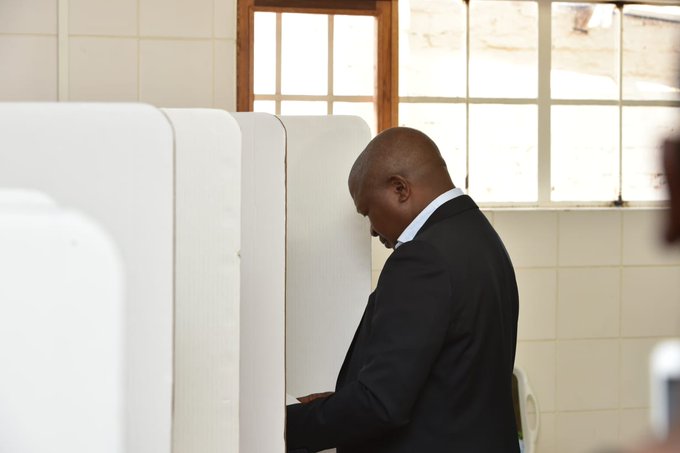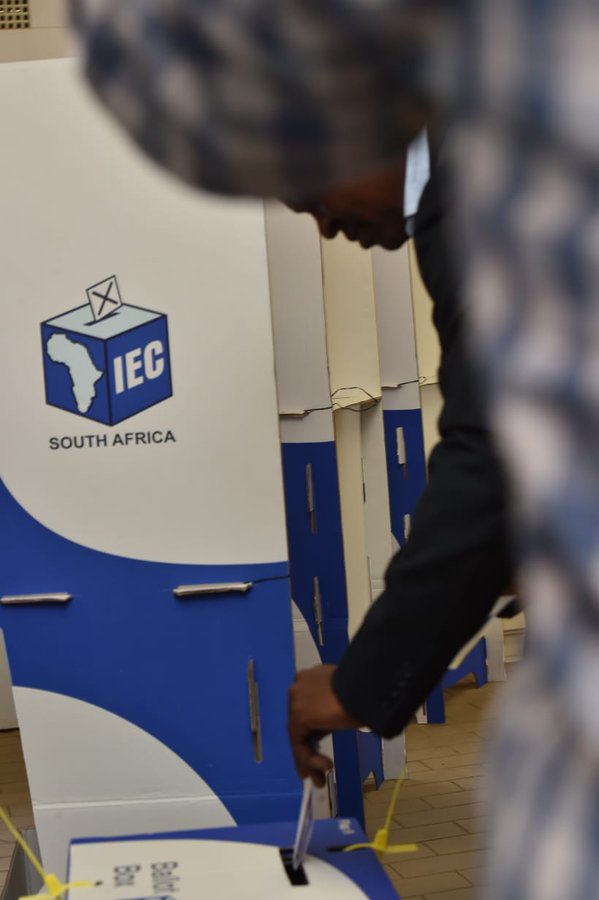 ANC Deputy President @DDMabuza has this morning cast his vote for the 6th National and Provincial General Elections at Azuri Farm Voting Stationer in Barberton, Mpumalanga Province #IvoteANC #VoteANC3411:48 AM – May 8, 2019 · Johannesburg, South Africa16 people are talking about thisTwitter Ads info and privacy