In this new series, it's all about profiling the wealth of Nigerian Christian ministries. The Nigerian Catholic church, RCCG, Christ Embassy and Winners chapel hold tremendous amount of wealth which is not unusual considering their extensive international reach.
One of the major strengths of the Nigerian indigenous churches was their ability to proliferate successfully in foreign nations, this particularly ensured that they were immune to Nigerian economic woes as they continue to receive millions of USD and other currencies from their foreign stations. The internationalization of these churches has ensured that Nigerian churches continued to boom in the worst of recession in any country it occupies. Today, we start by profiling one of the most successful Christian ministries founded four decades ago by Bishop Oyedepo.
Winners' Chapel is undoubtedly a wealthy Church though from very humble beginnings. The Faith Tabernacle was built in exactly one year (September 18, 1998-September 17, 1999) during the Nigerian Military era. Anyone alluding that the new project, Faith Theatre has not been built because of lack of money is simply ignorant. According to the Bishop, every penny required to build is already in an account waiting to be spent. Also, when considering time and size, Faith Tabernacle can be said to be the fastest auditorium ever built.
Canaanland is the best managed Christian camp of such magnitude in the World. The network of roads, 24-7 electricity, water supply, security, provision of continuous infrastructure and maintenance have all come at a cost. Goshen, the largest and most developed camp in northern Nigeria-700 acres-15,000 capacity auditorium and other facilities built in 15 months. Most Church facilities from where the ministry operates are owned by the Church. On very few occasions does she rent properties. Every new parish has either just moved or is preparing to move into her new facility and most new branches were only established late in 2009 when the Church exploded from 700 branches to about 6000.
The ministry is presently building the largest housing estate in Africa, a 15,000 housing estate called 'Canaan City' which would be second only to the Co-Op City Estate, a 15,342 housing estate located in Bronx, New York and built between 1968 and 1973 in the USA housing over 56,000 people. Contrary to Forbes' Magazine's claims that the ministry runs one secondary and one primary school, there are actually 20 secondary schools and over 150 primary and kindergarten schools. Thus, she is one of the biggest stakeholders in the Nigerian education system.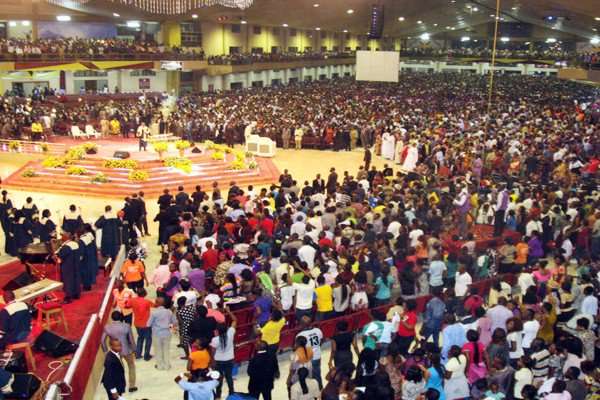 The total income in 1984 was N18,000 while the total income in 1985 was also less than N1 million. Now according to Oyedepo, "we spend N1 million every second". The ministry is already running budgets in hundreds of billions of naira and according to the Bishop, "very soon, we will be in the trillions". Truly, the Church is Marching on and the gates of hell shall never prevail against it. Here are 10 reasons Winners Chapel is 'dangerously' wealthy:
1.  In 2016 Winners Chapel had over #150 billion naira expenditure. Considering Ogun state makes about 75 billion a year on IGR then it is debatable that Winners is wealthier than Ogun state.
CAVEAT: It is unclear whether the total expenditure includes or excludes expenditures of subset organizations of the church e.g universities and secondary schools. It is also unclear whether this figure represents the totality of headquarter's expenditure or merely a summation of individual branch expenditure. If latter is correct then each branch of the winners chapel is spending 25 million naira/annum.
2. Winners Chapel holds about 30 – 40 Billion naira in financial reserves. This is more than a cumulative of Ekiti's IGR for the next 10 years.
3. The Church has an estimated 12,000 pastors on payroll operating its 6000 church network. In comparison the global total number of clerics in Winners equal the 10,000 United Bank Of Africa (UBA) staff strength.
4. The Church tithes a 10th of her income to another Nigerian church.
5. In 2016 the Church spent 10-12 Billion naira on Educational facilities which included a 5 billion naira Research center, its 22nd Secondary school in Delta worth 700 million naira and a befitting Post Graduate residence for Covenant University.
6. In 2018 the church completed a #1 billion naira stadium in its Canaan-land campus Ota.
7. The church currently holds a federal govt backed licence to build a private airstrip in Ota.
8. The Church's hangar reportedly can conveniently hold six private jets. However the church maintains one jet for now.
9. In the last decade the church has acquired over 24 villages translating to #8000 hectares to build a new city of 15,000 houses which would be the second biggest in the world.
10. Winners currently pays #300 million/annum to subscribe its universities to global data analytics services, which gives its universities far more edge than other universities in the country.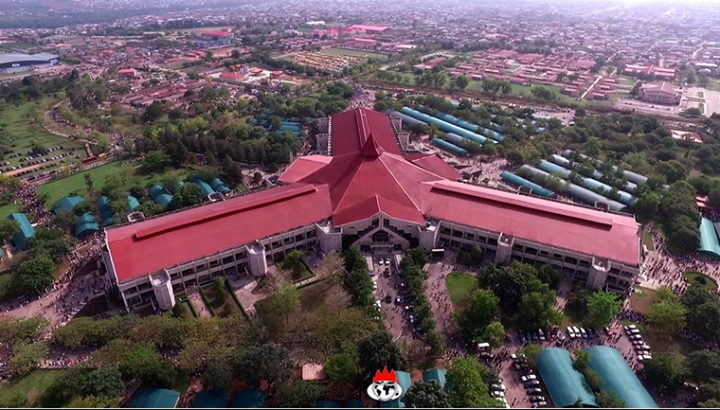 Source: Naijaloaded