Ahead of the 2019 general elections, General Overseer and Founder of Christ Mercy Land Deliverance Ministry, Effurun, Delta State, Prophet Jeremiah Omoto Fufeyin, in a viral YouTube video has made some revelations on how to avoid bloody violence in the forth coming elections.
Prophet Jeremiah Omoto Fufeyin,who also called on Nigerians to come out enmasse to polling centers to cast their votes said, "This is the time religious leaders, in respective of their position has to come all out boldly in one accord to pray for the 2019 February elections against killings of innocent citizens. Reading from the Book of Matthew 18:19. Again I say unto you, that if two of you shall agree on earth as touching any thing that they shall ask, it shall be done for them of my Father which is in heaven. Nigeria has no problem, politicians are not the problem, they need spiritual backup in prayers. The time to pray for Nigeria is now."
Owomowomo 1 reveal that "I saw a vision about the forth coming election, blood of the innocent everywhere crying. Please lets come together in the name of God to cry in prayer unto God for peace and violence free elections, against deaths, fire everywhere, houses, religious centers etc were burnt down, brother killing brother".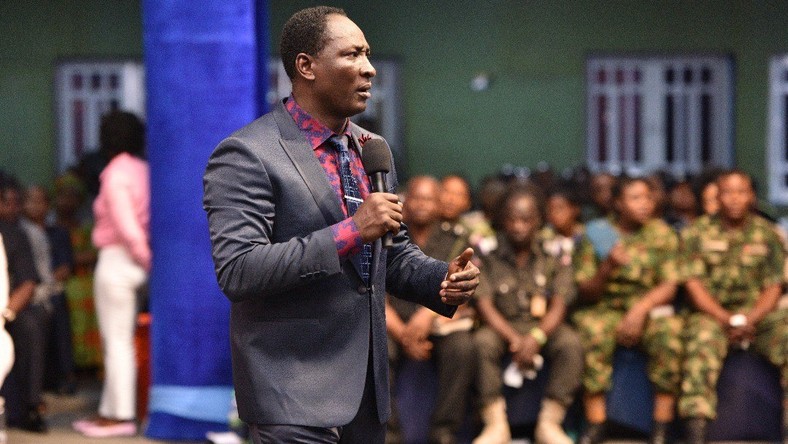 He further call out men of God not to be the problem of Nigeria by being quite but, "let's not be a problem to this great country, let's interceed for Nigeria just as the church did for Peter in the Book of Acts 12:5 "Peter therefore was kept in prison; but prayer was made without ceasing of the church unto God for him."